A sampling of great eats in and around Buckhead.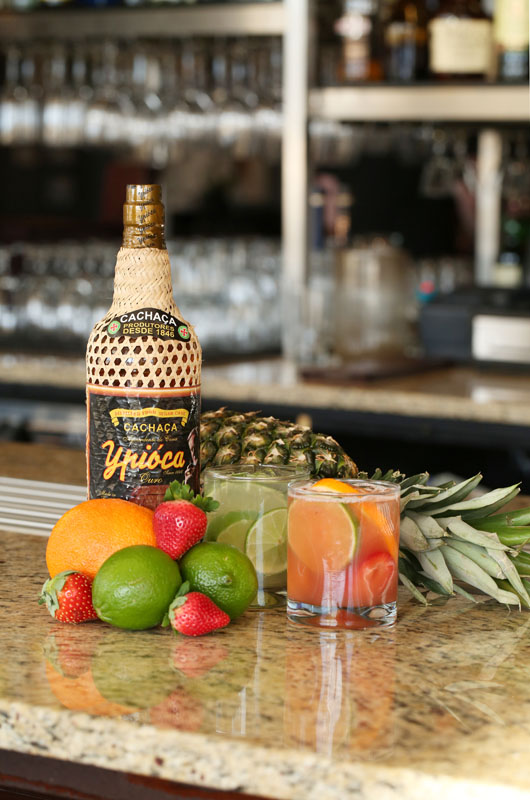 10 DEGREES SOUTH
After 15 years on the scene, this Roswell Road establishment is a highly original destination where food and wine from the tip of the Southern Hemisphere are celebrated with flair. Before we could pose the server with a query on the peri-peri, we got the hard sell on South African reds—particularly the Rupert & Rothschild 2009 "Classique." The big, full-bodied R&R was the perfect match for the luscious, spicy food that followed. I may not be an expert on South African cuisine, but I'll wager that nobody makes bobotie (the national dish) like 10 Degrees South. The dish consists of tantalizingly sweet curried ground beef topped with a custardy crust. It's time to get your head out of the sand and indulge in the kind of stuff our parents enjoyed when "Continental" cuisine was in vogue.
Appetizers: $10-$16
Entrées: $21-$38 10
---
BUTTERMILK KITCHEN
Chef Suzanne Vizethann offers thoughtfully handcrafted food in a room as pure and simple as its namesake drink. Southern classics are the foundation of this Roswell Road breakfast and lunch spot, and you can't go wrong with the Brunswick stew, chicken salad, pimento cheese, or the fried chicken biscuit with pepper jelly and pickles. Vizethann's love of sweet confections really shines at weekend brunch, when folks line up in front of the inviting bright-blue cottage for the likes of toasted blueberry coffeecake and poppy-seed pancakes with strawberries and lemon curd.
Salads and sandwiches: $8.25-$11.50
Breakfast dishes: $8-$13
---
CHAMA GAUCHA
Chama Gaucha is the latest addition to what is turning into a Brazilian steakhouse strip along Piedmont Road. It has an appealing price point, a wonderfully fresh salad bar and, for meat lovers, an endless parade of gauchos bearing skewers of flame-kissed prime rib, pork loin, sausage, lamb, chicken, shrimp, and on and on—all you care to eat for a set price. Start with a classic lime caipirinha. Try the meats that look good to you, and remember to pace yourself. The filet and the picanha (thin, delicate strips of prime sirloin) won't let you down, but the most memorable cut is the rich, succulent, super-fatty meat that's carved from the beef rib. Heaven.
Dinner: $44.50 (Salad bar only: $24.50)
Lunch: $26.50 (Salad bar only: $19.50)
---
CO'M VIETNAMESE GRILL
In a Buford Highway strip mall on the edge of Brookhaven, Co'm has for some time now been my favorite place for the vibrant, aromatic flavors of the Southeast Asian nation that owner brothers Duc and Henry Tran once called home. While Atlanta has pho shops aplenty, the stars here are the rice and noodle dishes, which can be ordered with heavenly grilled meats, chicken or fish. The pièce de résistance, though, is the grilled grape-leaf rolls, stuffed with bits of beef, lamb, salmon, duck or tofu; doused in a pool of sweet-fishy vinaigrette and sprinkled with crushed peanuts and crispy fried scallions. Heaven!
Appetizers: $3-$10
Entrées: $7-$18
---
FARM BURGER
Of the locally pastured gourmet-burger chains, Farm Burger, which has a Buckhead shop on Piedmont Road near Tower Place, has long been a favorite. And it's hard to imagine a more decadent list of toppings for your grass-fed, dry-aged patty than oxtail marinade, apple slaw, red-bean chili, pork belly, bone marrow, cured lardo, bacon, fried egg or the six kinds of cheese. Keep your eye on the blackboard for seasonal specials, too. In spring, you might get a burger decked out with Vidalias and pesto; in summer, a dollop of peach chutney. While we don't normally pass on beer-battered onion rings, Farm Burger's sweet potato fries are irresistible.
Snacks: $2-$4
Burgers: $6.75-$8.50
---
JOY CAFÉ
Every Sunday at sunrise, Joy Austin Beber goes to her Buckhead café and makes a whopping pile of her great grandmother's biscuits. After church, she serves a hallelujah chorus of a brunch: fluffy buttermilk pancakes; eggs Benedict; and those famous biscuits topped with gravy, sausage and scrambled eggs. I arrived at the 3 p.m. cutoff for the breakfast-y brunch items, and enjoyed a terrific cobb salad with loads of blue cheese, bacon, avocado, boiled egg and grilled chicken. The Joy's pièce de résistance, though, is the Crack Pie, with its oatmeal-cookie crust and gooey interior. Joy got a kick out of hearing that I am wack for her crack. This self taught chef keeps it simple and fresh.
Brunch: $7-$14
Lunch: $8-$12
---
KR STEAKBAR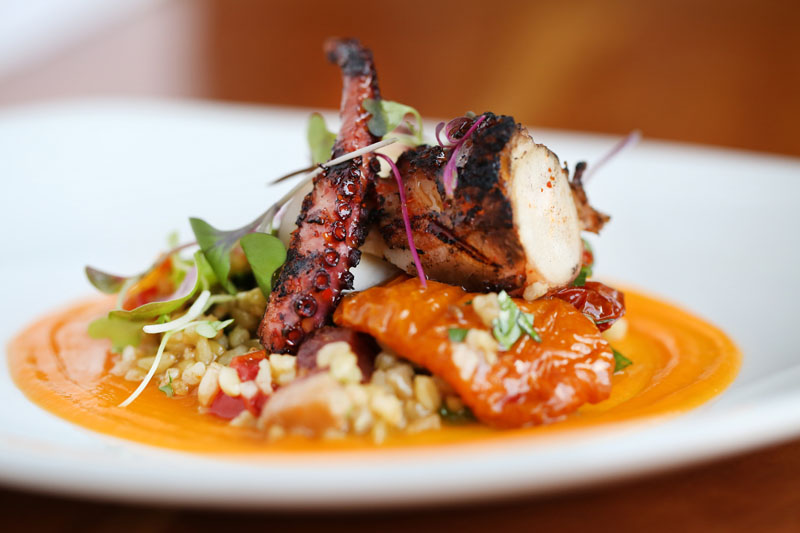 Atlanta chef Kevin Rathbun's only Buckhead restaurant feels custom tailored for the community. A contemporary nocturnal cubbyhole where small plates rule, wine flows and the air bristles with excitement, the fashionable "steakbar" concept finds Rathbun and chef de cuisine Jessica Gamble fusing two venerable concepts: meat and Italian. Here, nearly everything speaks with a perky Mediterranean lilt: amari-kissed cocktails; steak doused with espresso sauce; heavenly olive-oil cake with almond brittle and citrus cream. (Pastry chef Kylie Akiyama is terrific.) Hidden touches, like the speakeasy-style bar behind the kitchen and a patio that feels like a sunken garden, make us want to continue to explore this romantic spot.
Antipasti: $6-$19
Pasta: $12-$16
Entrées: $18-$68
---
KYMA
The name means "wave," and that's exactly what executive chef Pano I. Karatassos has been doing at his family's stellar Greek seafood restaurant since 2002. From marides (tiny, "French fry"-size white fish) to Greek specimens grilled whole (try the barbounia or bronzino), Kyma excels at delivering the kind of simple, unadorned flavors you'll encounter on a patio by the Aegean. Order a glass of Greek wine (there are many options) and a few classic meze for sharing (we like the dolmades, spanakopita, cuttlefish stuffed with lamb stew, and the fetazucchini fritters), and your meal will go just swimmingly.
Meze: $8-$14
Mains: $26-$46
(Whole fish: $30 or $36 per pound)
---
STARFISH
Starfish—which can look just a little lost on the block that houses Restaurant Eugene and Holeman & Finch—is exactly the kind of sushi joint I have been trolling for. In a city where Japanese cuisine can be hit-or-miss and sometimes not the freshest, chef owner Seung K. "Sam" Park's reticent little pearl is a superior catch—cute and compact as a bento box but with just a hint of luxury. At dinner, we were delighted to see how the kitchen plays around with untraditional ingredients like truffle oil and balsamic vinegar, slicing fish as thin as carpaccio and arranging it in dazzling presentations. When our flounder sashimi arrived, the server told us to place a dab of the ponzu jelly spiked with cilantro, jalapeño and lime on a strip of the fish and roll it up. Exquisite. Starfish isn't the kind of place that announces itself with screaming klieg lights or red carpets. But in this culture of excess, sometimes being a little bit under the radar can be very seductive.
Lunch Entrées: $7-$16
Dinner Entrées: $12-$30
---
WATERSHED ON PEACHTREE
Co-owned by Indigo Girl Emily Saliers and restaurateur Ross Jones, Watershed is a restaurant with a storied, personality-driven past. It started as a walk-up sandwich shop in Decatur, won a James Beard Award for chef Scott Peacock and moved to Buckhead in 2012. Recently, chef Zeb Stevenson took over the kitchen, and his Southern and sometimes French-accented food is a decided improvement over predecessor Joe Truex. We are crazy about the dreamy chicken-liver mousse, smoked-trout brandade and Appalachian cider beans, a cassoulet like play on pork and beans. A self-taught cook who brings soul, excitement and the occasional spark of genius, Stevenson is less interested in replicating the greatest hits of the past than cooking straight from the heart. We should all respect that.
Appetizers: $8-$16
Entrees: $9-$18 at lunch, $20-$35 at dinner
BY: Wendell Brock
PHOTOS: Sara Hanna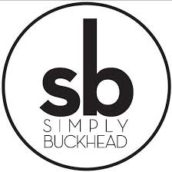 SimplyBuckhead
Simply Buckhead is an upscale lifestyle magazine focused on the best and brightest individuals, businesses and events in Buckhead, Brookhaven, Sandy Springs, Dunwoody and Chamblee. With a commitment to journalistic excellence, the magazine serves as the authority on who to know, what to do and where to go in the community, and its surroundings.