THESE ECO-FRIENDLY HAIR SALONS RECYCLE VIRTUALLY EVERYTHING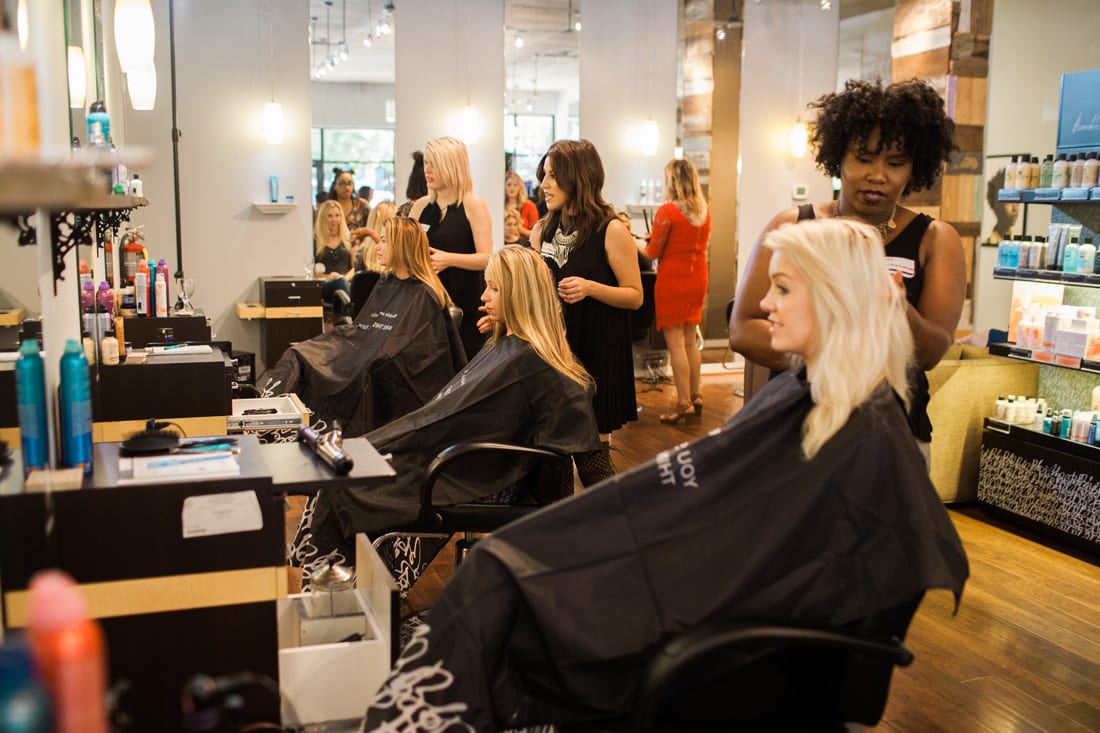 Hair salons produce a lot of trash. Think of all those hair products, dyes, foils and more that end up in the garbage bin on a daily basis, and you can almost feel Mother Nature cringe. In an effort to be kinder to the planet, the following three Buckhead and Brookhaven based salons are working to neutralize their environmental impact through various initiatives, including joining Green Circle Salons (GCS), an organization focused on making the salon industry sustainable by the year 2020 through its comprehensive recycling programs.
Salon Skanda
Salon Skanda is able to recycle 95 percent of its waste, including color tubes and leftover chemicals from hair services that don't make it onto customers' strands. It diverted 1,357 pounds of trash to the GCS recycling destination in 2016. "In sustainability, we continuously strive to acquire and develop new systems that streamline, minimize or divert waste while strengthening our brand," says Robert Miraglia, the salon's operations manager. Recently, the salon also adopted HeadMapping, a hair color system that helps to reduce product waste and cost, and increase productivity by completing services in a more efficient time frame. It currently is tackling reducing additional waste by going paperless and moving to a tablet-based point-of-sale system.
Salon Skanda
3324 Peachtree Road N.E., Suite D
Atlanta 30326
678.705.1052
salonskanda.com
Salon Red
Over the last 10 to 15 years, Salon Red owner Jessica Soler has been avidly recycling in her own home—so much so that she even developed a passion for creating art pieces with used materials. In partnership with GCS, she has brought that passion to her salon locations. "I truly believe that recycling is the way of the future, and bringing that spirit to my company was my way to contribute even more," says Soler. The salon recycles up to 98 percent of its waste, including gloves, plastics, metals, color, bleach, chemicals, foils and even hair. (That's right, GCS uses hair cuttings to make hair "booms" to aid in the cleanup of oil spills.) Additionally, the salon uses long-lasting LED lightbulbs and recycles its print cartridges.
Salon Red
804 Town Boulevard, Suite 1045
Atlanta 30319
404.373.2003
salonred.com
Maria Heckscher Salon
Maria Heckscher Salon was one of the first in Atlanta to make greener strides. "Being an eco-friendly salon is important to me for many reasons," says owner Maria Heckscher. "The most important is that I have a daughter, and I would like for this planet to still be a safe and healthy place for her and her children after I'm gone." The salon is certified carbon neutral by Verus Carbon Neutral. In addition to its GCS recycling program, it serves only organic, GMO free foods in its cafe and composts leftovers through Compostwheels. It also uses low-energy LED lightbulbs and low-flow toilets, and installed solar water-heating panels. Heckscher even went so far as to ask suppliers to reduce the amount of packaging they use. Plus, the conscientious salon uses natural and organic products whenever possible, and only those that aren't tested on animals.
Maria Heckscher Salon
3210 Paces Ferry Place N.W.
Atlanta 30305
404.261.8036
mhsalon.com
---
BEAUTY SCREENING
Men's salon 18|8 in Brookhaven is on a mission to save lives. It is the first salon in Georgia to be certified with Eyes on Cancer, a nonprofit cancer awareness organization that teaches beauty professionals how to identify skin cancer. "As a cancer survivor, I know the importance of prevention and early detection," says salon owner Nancy Plesnarski. Should 18|8 stylists or barbers detect something suspicious, they will take a photo of the area with the client's phone and suggest that he show the picture to a doctor.
18|8 Brookhaven
305 Brookhaven Avenue, Suite A1140
Atlanta 30319
404.481.5368
eighteeneight.com
Eyes on Cancer
eyesoncancer.org
STORY: Karina Antenucci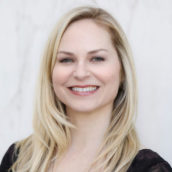 Karina Antenucci
Managing Editor and Wellness Columnist at Simply Buckhead. Blogger at Badass + Healthy.