NAVIGATE ATLANTA'S INNER CIRCLE ON A 20-MILE RUN.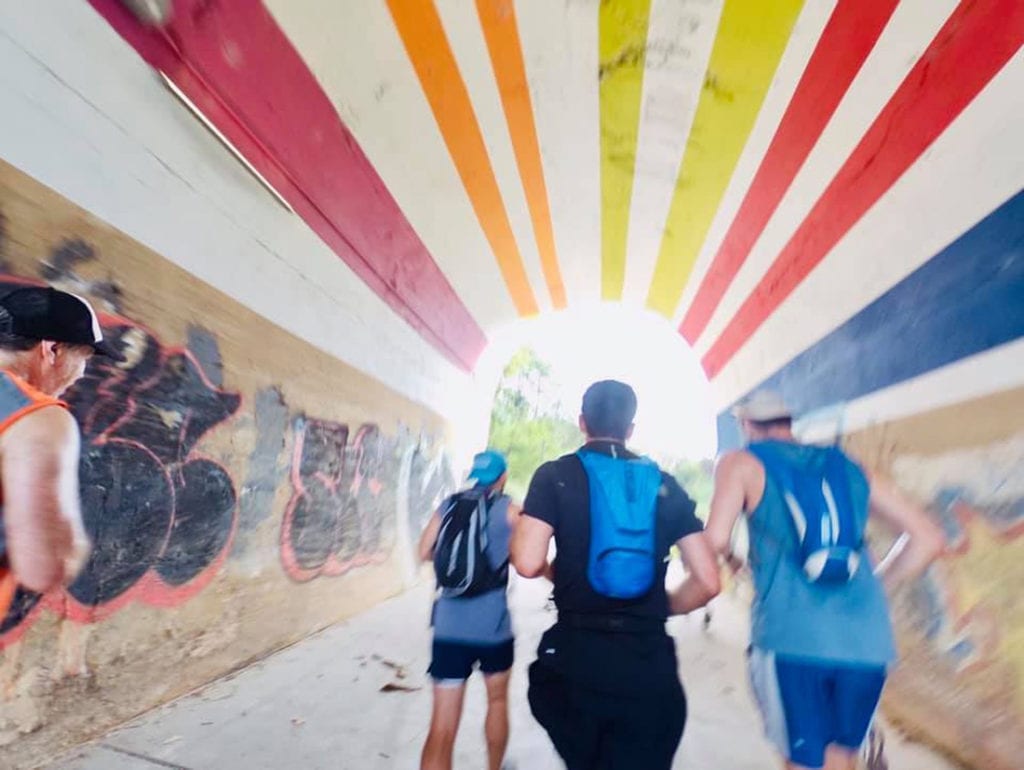 From goats and graffiti to kudzu and construction, the oddities and obstructions on #RunTheATL are not only bragging rights for the runners who complete the 20ish-mile loop around the Atlanta BeltLine; they're also part of the offbeat appeal. Though the terrain has grown admittedly tamer as the BeltLine progresses, this summer's seventh annual race, set for July 25, promises just as much gritty fun.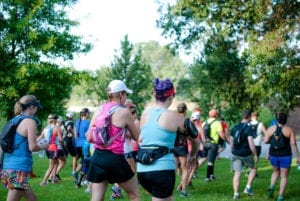 "You have to be a bit crazy to do the course," says John R. Tackett Jr., who has slugged through mud, escaped ensnarling vines and circumvented road blocks in years past. "Many of the folks doing it are serious runners and OCR [obstacle course racing] participants, and do it for the distance and the uniqueness of the event. Each year, there is something different."
While the "Green Mile" of kudzu has been cleared, giving way to sweeping skyline views, about half of the route remains unpaved on the former railway corridor circling the city, with a rougher stretch along the northern arc. The course is paced at 20 minutes per mile.
Among the 100 or so runners who show up for this "fun but unforgiving adventure," Erin Moore has clocked it in four hours, six hours and everywhere in between. "Since the distance and the course are always changing, our mile times do, too," she says.
Whether going for a personal best or enjoying the sheer sport of it, organizer Matt B. Davis says the run offers an insider track through sights unseen, including 25 neighborhoods.
"You will run behind the city," he says. Registration is required.
SUMMER 2021 #RUNTHEATL
July 25,8 a.m.-3:30 p.m.
Best End Brewing Company
1036 White St. S.W.
Atlanta 30310
$25-$30
runtheatl.com