Gallery owner traded a musical life for art.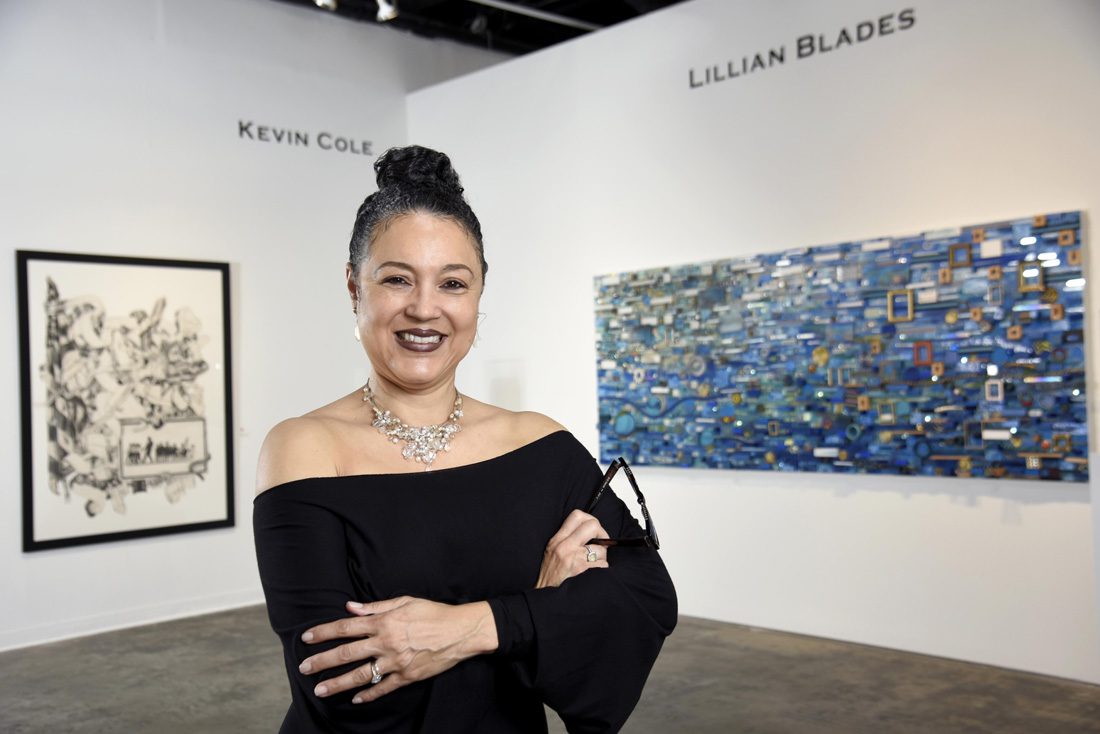 Traveling the world as a backup singer for some major musical acts, September Gray developed an appreciation for the art and history of different cultures.
"I remember going to Tuscany and being fascinated," she says. "There were monuments, frescoes and art everywhere. That's where I realized I wanted to get a degree in art history and be a curator or work in a museum. So I started making my exit plan."
Gray achieved her educational goal and started her eponymous art gallery that's been part of the Atlanta scene for 10 years and on Miami Circle since last year. Here, the Buckhead resident shares the why and how of her work.
First, tell us about your singing career!
I grew up in Atlanta singing in church and school. But I didn't start singing professionally until I was 28 when someone from my high school asked me to an audition. I was older and married, but I got hired. For 12 years, I was a backup singer for acts like Peabo Bryson, Michael McDonald, Patti Austin, Roberta Flack and Jeffrey Osborne. But as I grew older and started reprioritizing, I knew I wanted to go back to school for something I was passionate about.
What was the next step?
My husband was doing a lot of business in Chicago, and I liked that the city had an energy around art. So I went to DePaul University and graduated in 2008 with a bachelor's in art history. But my husband's financial consulting main office was in Atlanta, so we moved. I built a consultantship with collectors and was doing pop-ups. I had no inventory and none of the responsibilities of owning a brick-and-mortar space.
Was there a game changer to getting your own space?
I soon realized there was a lack of African American art in a true, fine art gallery, and I needed to create my own space to address that. I also had artists who kept asking me to do it. They were taking their art outside of Atlanta and didn't have anyone to represent them. It took about a year and a half to have that change of heart. I like to say that the artists loved me into a space. And I've never looked back. My first gallery opened in 2012 on John Wesley Dobbs Avenue. I rented that for a few years and then moved to TULA. Last summer, I moved to Miami Circle where I share space with Marcia Wood and Mark Mason. We each have our own separate spaces with different artists, and people can go from gallery to gallery. It's a great way to do business.
Tell us about the artists you represent.
I focus on African American artists who are contemporary and emerging or mid-career and well established. Their styles are all different: portraiture, abstract, expressionism and landscapes. I look for artists who continue to push the envelope and have a proven ability and talent to intellectually engage. I see myself as a steward of their art and ideas that reflect the times we live in.
What sort of art do you have in your Buckhead home?
It's mostly landscapes and portraits. The landscapes take me back to my childhood. I might also see a photo of a woman and child going through a colored entrance, and that reminds me of the struggles my ancestors went through. But I also love abstraction; it lets you linger on the piece, take in the texture and discover different pieces. Some things I picked up while traveling around the world, and they remind me of how much I enjoyed it. I believe art should say something about you.
SEPTEMBER GRAY FINE ART GALLERY
404.907.1923
septembergrayart.com
@septembergrayart
PHOTO: Joann Vitelli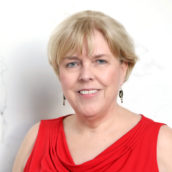 H.M Cauley
Atlanta-based writer and editor contributing to a number of local and state-wide publications. Instructor in Georgia State's Communication department and Emory's Continuing Education division.