MISSION + MARKET'S IAN WINSLADE TAKES US BACK TO WHERE IT ALL BEGAN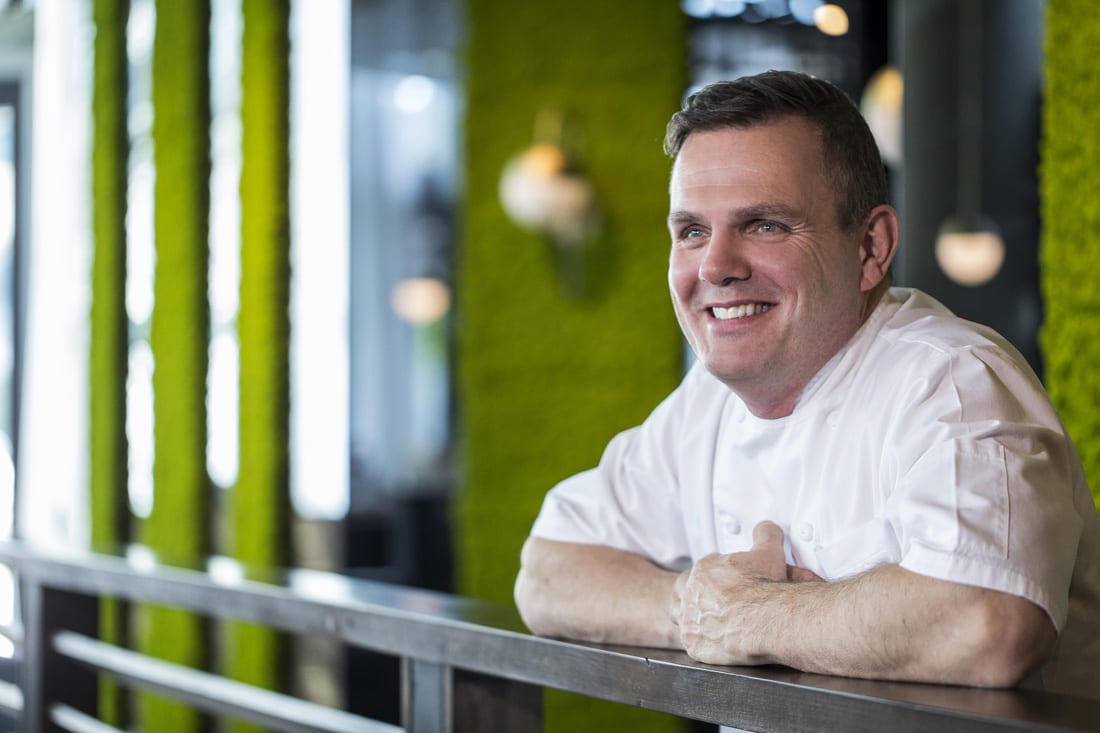 STORY: Carly Cooper
You may know Ian Winslade from his years as executive chef at Virginia-Highland mainstay Murphy's. Or maybe you remember him from the now-defunct Buckhead Life restaurant Bluepointe. The soft-spoken British chef has spent years refining his craft in Atlanta, and even more in London, Los Angeles and New York, most notably at Le Bernardin. In April, he opened Mission + Market in Buckhead, where he serves contemporary American and West Coast cuisine.
As owner and executive chef, Winslade spends most of his time at the restaurant, which is made easier by his brief commute home to Chastain Park. When he's not cooking, he focuses on family. "I'm a full-time dad," he says. In his rare spare time, he sneaks off for a dirt bike ride. Below, he reflects on his career and explains why he's dissuading his children from following in his footsteps.
Why did you become a chef?
I wasn't a great student. All my report cards say, "Could do better." I wanted to get into engineering and get an apprenticeship, but I got turned down for everything I applied for. It was a demoralizing reality that forced me in a new direction. A friend's family owned a country inn, and they invited me to come work for the summer. I found I had a natural ability to understand how it worked in the kitchen. By the end of the summer, I was running their tiny kitchen. It was basic food, but very rewarding.
Early in your career, you worked in pastry. How and why did you make the transition to cooking?
I always believed I was more valuable if I diversified my background. I love baking, but I saw a limit in how far one could go in that field. I needed to become a more well-rounded chef. I still come up with the ideas for pastry and delegate them at Mission + Market. I'm fascinated by it.
What's your favorite ingredient to cook with?
I love working with fish. I've never been inspired by looking at a whole pig, but when I get a pristine, fresh piece of seafood, I'm honor-bound to do something really good with it. Atlanta may be five hours from the coast, but [the seafood] we can get here now is fantastic. The guys I buy from can give me the names of the captains of the boats the fish comes from.
What was your worst day in the kitchen?
I remember two times when the service stopped. There was no way to move forward. That is the worst feeling in the world. You're in charge and don't know what to do. When you get busy, the line between staying in control and spinning out is very fine. One or two mistakes can be very difficult to get over. Eventually you dig your way out, but first you have to stop and restart.
What's your perfect day of eating in Atlanta?
I love jumping around from place to place. I'd pop over to visit Gerry [Klaskala] at Aria, visit the scene at Le Bilboquet, and see what they're doing with fish at Kyma. The best is going to a restaurant and just asking the chef to serve you something [of their choice]. I love doing that for people.
Some chefs struggle with the rigors of the job and turn to alcohol or worse. How do you stay focused?
There's a lot of depression in our business. I don't think the average person understands how much effort and energy you exert. It's difficult to find a balance. I drink practically nothing now. I've been divorced twice. I try to create little moments in time to do something fun like go wakeboarding at the lake or go to Highlands, North Carolina, for the weekend. My daughter will call me, text me and FaceTime me and I'll talk to her while I'm working. I try to maintain a really good connection. My family comes into the restaurant a lot, too.
Do your children want to be in the restaurant industry when they're older?
I've dissuaded them heavily. The adrenaline rush you get when things go really well is great, but the other side is when things don't go quite right, and you take it personally. Some people are very visceral in the way they attack you in reviews. I find that difficult to swallow. Part of maintaining your sanity is defining what is acceptable in criticism and then living within that.
What are your plans for the future?
I really want to build a company. There's room to help others grow. Becoming a restaurateur is the next part of my growth. It'll help me grow as a human being. It'll help me become more of a socially interactive person. My other goal is to travel. I've spent my life working and then raising kids. I want to see more of the world. I love the laid-back Caribbean, by the ocean. I would love to end up there one day.
MISSION + MARKET
Three Alliance Center
3550 Lenox Road N.E.
Atlanta 30326
404.948.2927
missionandmarketatl.com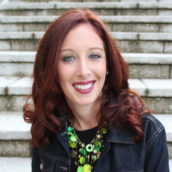 Carly Cooper
Foodie Tastemaker Columnist at Simply Buckhead. Contributing Editor at Atlanta Magazine. Restaurant Aficionado and Mother of Two.