Horses help with healing!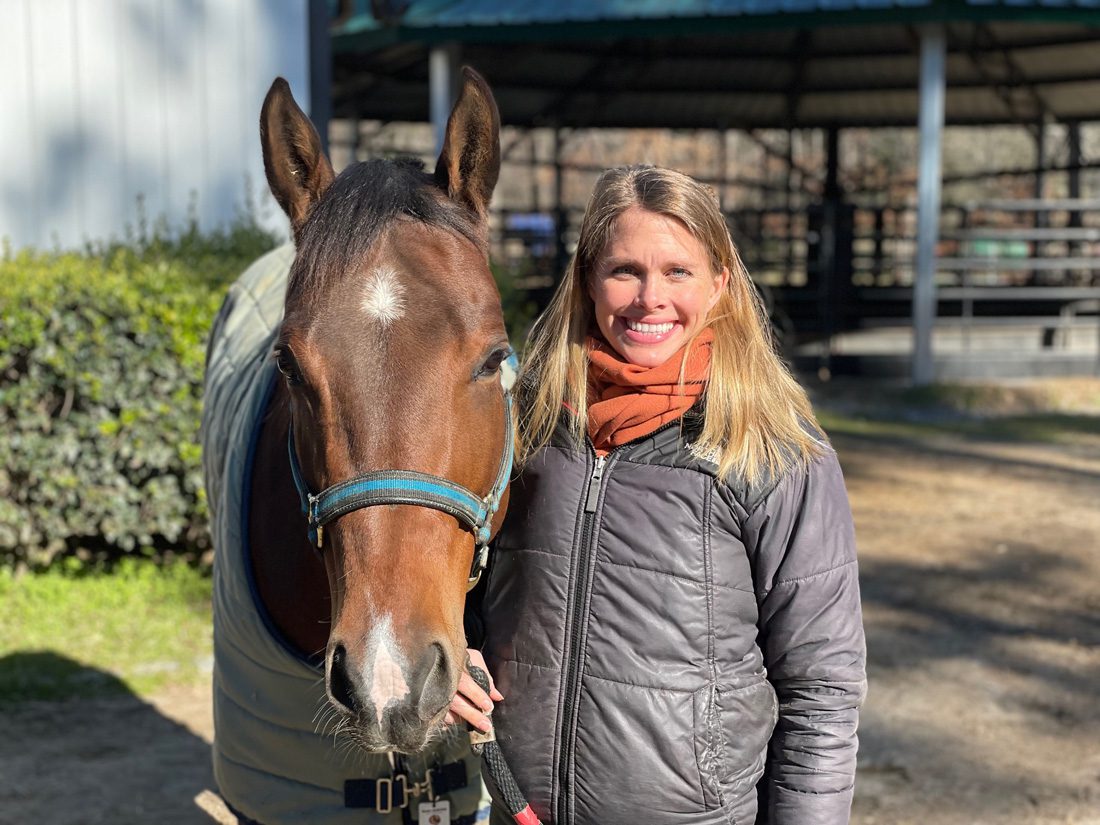 Horses have been found to be powerful therapists for people recovering from trauma. That's why The Boehringer Ingelheim Cares Foundation partners with Chastain Horsepark to provide funding for hippotherapy (derived from the Greek word for horse). The foundation is a longtime supporter of Wellspring Living, an Atlantabased facility for survivors of domestic sex trafficking and those at risk, where residents are encouraged to take part in the horsemanship-focused program at Chastain Park, designed to promote coping and social skills, as well as foster mental health.
"The girls and women from Wellspring attend with a mental health provider who works alongside our licensed counselors who specialize in equine-assisted psychotherapy," says Chastain Therapeutic Program Director Kelcy Rainer. "Many arrive with anxiety levels that measure 7 to 10 on the anxiety scale. Afterward, it's down to 0 to 3. We hope the skills they learn transfer to other parts of their lives."
Success stories abound. "One woman was scared to death," says Rainer. "On her first visit, she couldn't even walk into the barn. On the second, she walked down the center aisle between the horse stalls but scampered away if a horse peeked out. On the third, she not only walked into the stall but haltered a horse and led the filly through her exercises."
A teen who struggled with communication quickly learned all the horse terminology, could accurately review the prior session and took on a leadership role.
Chastain also provides therapeutic horseback riding programs for a wide range of individuals with disabilities.
For more information, visit chastainhorsepark.org
Mickey Goodman
Award-winning Ghostwriter, Journalist, Content Creator.