A DAY IN THE LIFE OF A THERAPY CANIN.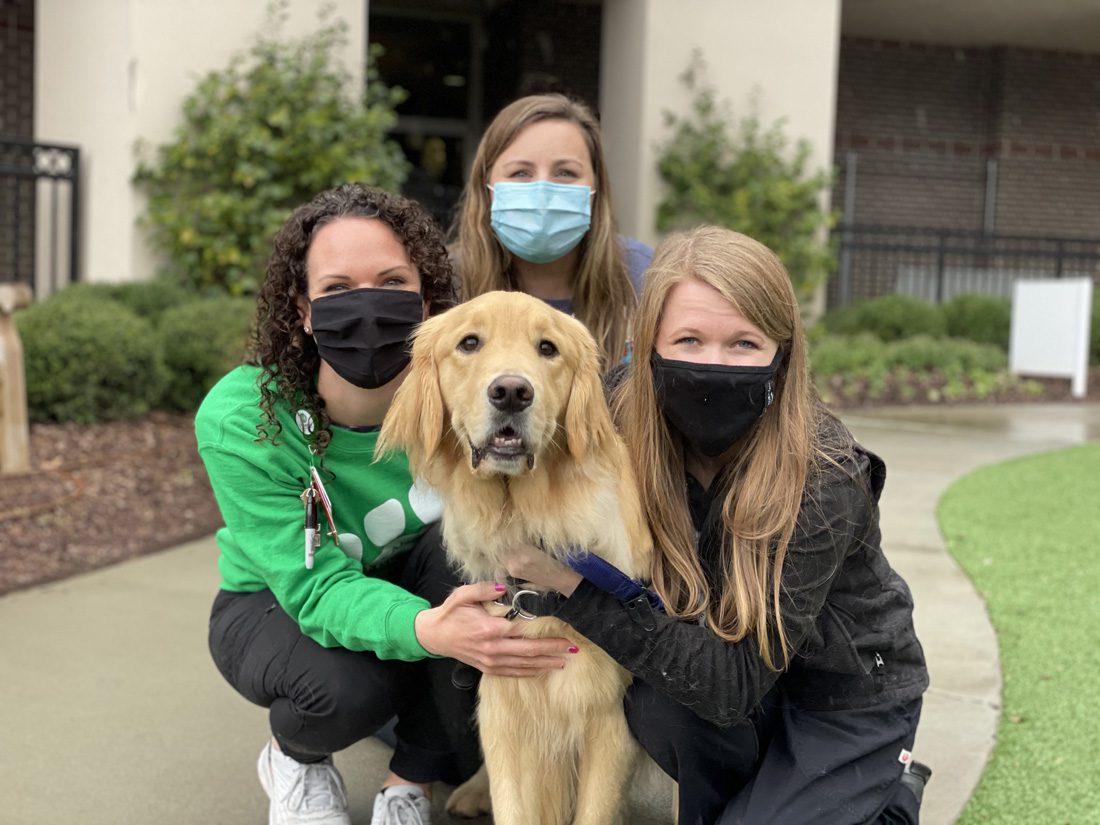 Since its inception in 2009, Children's Healthcare of Atlanta's Canines For Kids program has been helping patients deal with, heal from and conquer treatments like the champions they are by matching them with a fluffy partner. This innovative therapy program engages 14 highly proficient golden retrievers, goldendoodles and Labrador retrievers that provide comfort, distraction and motivation. The dogs are trained for 1.5-2 years before they're officially matched with their handlers at Children's.
"For our patients, animal-assisted therapy is a wonderful resource to promote coping with pain, nausea, anxiety and stress when sometimes many other coping strategies might not be as beneficial. [The dogs also] support our teenage patients who might be struggling with missing peers, siblings and family members during hospital visits and stays," says Jessica Westbrooks, a child life specialist at the Aflac Cancer and Blood Disorders Center of Children's.
Facility dogs such as Aries, a 4-year-old golden retriever, live with their Children's employee handlers. With pep in their steps, they arrive at work each day at 8:30 a.m., ready to support their patients.
"There are plenty of quick meetand-greets on their way to their designated floor. They have celebrity status in the hospital for good reason!" says Program Coordinator Kara Klein.
Aries' day is spent serving patients at the Aflac Cancer and Blood Disorders Center of Children's at Egleston Hospital. His primary goal is to help his handler increase coping and reduce the anxiety patients and families experience related to health care and hospitalization. He helps kids feel more at home while undergoing treatments such as chemotherapy, radiation or a bone marrow transplant. To do this, Aries will often partake in some pretend play. A young patient might give him a "checkup" using some of the medical equipment and supplies, such as a stethoscope, gauze or anesthesia mask that they might encounter in their own treatments. This helps to familiarize the kids with these items and make them less intimidating.
Similar coping methods are used in other Children's units with different facility dogs. Ali, a 4-year-old goldendoodle, for instance, can be found helping patients at the inpatient rehabilitation unit. She helps motivate patients to reach their therapy goals by making treatment playful. "A patient may think they are just playing fetch with Ali or helping walk around the unit to find Ali's toys, but these are activities designed by the child's care team to encourage the patient to walk or mobilize," Klein says.
Each dog gets a well-earned midday play and potty break, and then clocks out at 5 p.m. They go home with their handlers for dinner and to rest and recoup for the next day in the "office."
CHILDREN'S  HEALTHCARE  OF ATLANTA
choa.org
@therapydogsofchoa
STORY: Taylor Heard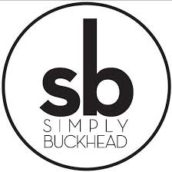 SimplyBuckhead
Simply Buckhead is an upscale lifestyle magazine focused on the best and brightest individuals, businesses and events in Buckhead, Brookhaven, Sandy Springs, Dunwoody and Chamblee. With a commitment to journalistic excellence, the magazine serves as the authority on who to know, what to do and where to go in the community, and its surroundings.