Architect Norman Askins brings the past into the future.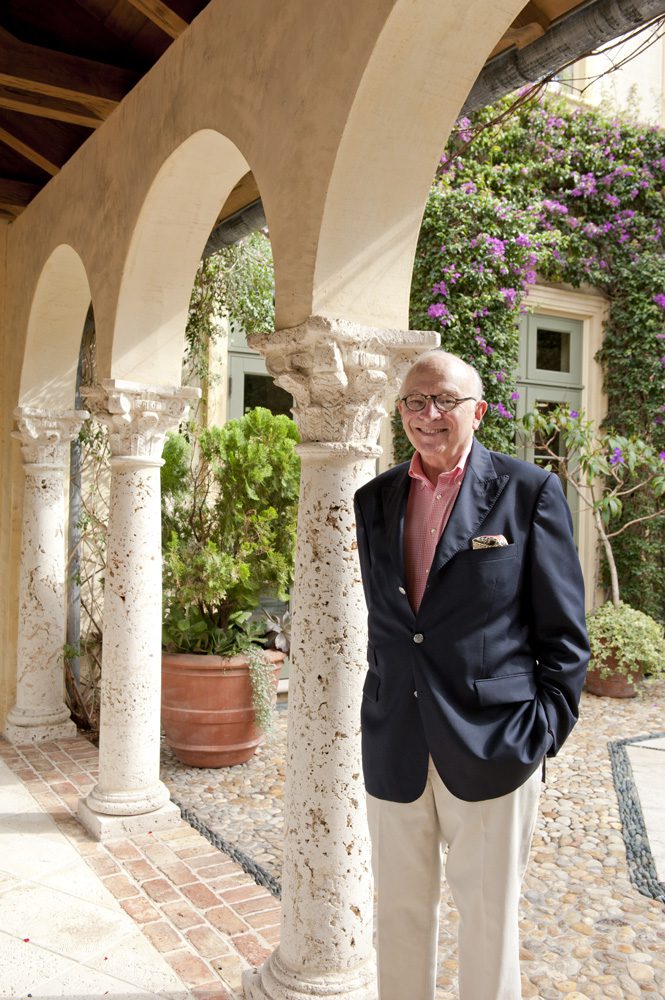 At age 80, Buckhead-based architect Norman Askins has no intention of slowing down. Winner of the 2022 Institute of Classical Architecture and Art's Shutze Lifetime Achievement Award and author of Inspired by Tradition: The Architecture of Norman Davenport, he decided to be an architect when he was 10. Since then, his interest has never wavered.
A residential architect with a focus on preservation and restoration, Askins studied at Georgia Institute of Technology, University of Virginia and Parsons School of Design in New York before working at the Colonial Williamsburg Foundation where he helped redesign the interior of the executive office wing of the White House, among other projects.
"Classicism always attracted me, as everything is inspired by history, by the past," he says. "I've always saved materials—windows, bricks, mantelpieces—to reuse. I've been green since day one."
After serving as director of restoration at John Milner Architects in Pennsylvania for several years, Askins returned to Atlanta and opened his own practice in 1977, specializing in everything from period residences and vacation cottages to plantations.
"I love to use family history and old pieces. They give a house character," he says.
We spoke to him to learn more about his technique and unstoppable urge to create.
How do you use a client's family history to inform your design decisions?
I love to have a whole storyline that goes with it, whether it's made up or real. You have to know people's backgrounds to know what they like. (They also bring in pictures.) We created a storyline of a Southern belle marrying a rich Hollywood producer for a house in California. It was both glamorous and classical.
Clients agree to the storyline, and it makes it easier to make decisions. It gives you boundaries.
Why do you think restoration and preservation are so important?
Most things done today are so hideous. It's nice to have reference to the past to give a house some soul and character. Things today just look temporary. As Southerners, we like tradition more than most people. There's just so much to look at. I love the romance of old houses. They have a bit of mystery with unexpected areas.
What's the most interesting project you've ever worked on?
One of my all-time favorites was a project in the south of France. Old clients of mine bought this farm— three townhouses put together, which is so unusual in the country. It's a beautiful piece of land. I worked from photographs alone and never saw the house. Every room was a different height, and there wasn't a single square corner.
A French architect had started [the project and designed] a laundry room the size of a postage stamp, 15-foot-long bathrooms and no closets in the bedrooms. They don't know how Americans live! I was able to add an extra bedroom and bath, a walk-in laundry room and a walk-in linen room, and to improve the plan completely. Four years ago, we actually [got to see it] when we were in Europe.
You've had a long career. How have you seen the restoration trends change over the years?
People want different things than they wanted 50 years ago. Up to the Bicentennial, there was a huge rebirth from the past. There were a lot of tax write-offs to preserve buildings. When I started my practice in 1977, there was a huge interest in [Colonial] Williamsburg. Now, [restoration] is not as popular because it's so expensive. People want a more modern twist, even for old houses. They want lighter colors, simpler trim and more of an open [floor] plan.
NORMAN DAVENPORT ASKINS
404.233.65657
normanaskins.com
@normanaskins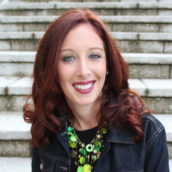 Carly Cooper
Foodie Tastemaker Columnist at Simply Buckhead. Contributing Editor at Atlanta Magazine. Restaurant Aficionado and Mother of Two.