Textile and wallcoverings designer Rochelle Porter is on a hot streak!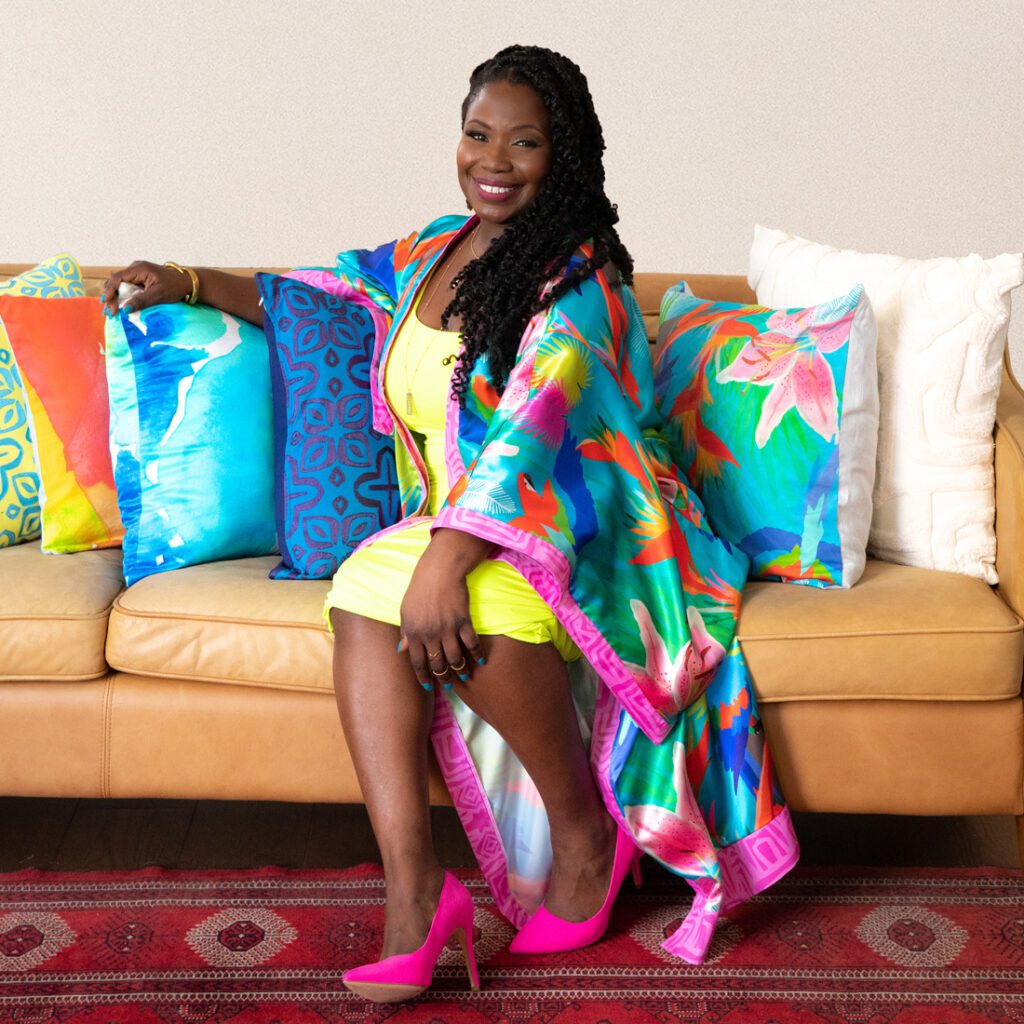 While some shy away from color or pattern play, Atlanta-based textile and wallcoverings designer Rochelle Porter leans all the way in. In fact, it's in her blood. "My Caribbean roots definitely inspire my designs," says the Guyana, South America-born artist. "I naturally gravitate toward bright colors and tropical motifs."
Since launching her eponymous design business in 2018, Porter has been brightening up Atlantans' abodes with her captivating home decor collections that span throws, pillows, tea towels, wallpaper and beyond. If you've stepped into a HomeGoods or shopped the online home catalog of West Elm, Macy's, Wayfair, Amazon or Nordstrom in the last year, you've likely encountered her work.
Bonus: Each of her vibrant, handdrawn designs is just as good for the environment as it is for the home it winds up in. A box not checked by many, the designer, who works out of Switchyards in Buckhead, seamlessly marries sustainability and style with her eco-conscious collections.
Here, the inspired artist welcomes us into her colorful world, shares a sneak peek of what's to come and more.
When did you first realize your affinity for surface pattern design?
For most of my life, I had no idea what "surface pattern design" was. I just knew I felt compelled to draw or paint on any blank surface I could find. It was completely effortless and brought me immense joy. They say, "Find a job you love, and you'll never work a day in your life." I don't know if that's quite true, but I do know that I'd design whether I was getting paid or not.
What's been one of your most unexpected sources of inspiration?
A New York City subway grate. Something about the geometric shapes, symmetrical lines and weathered gray metal spoke to me. I almost didn't notice the rat running back and forth over it.
Why is sustainability important to your brand?
Back when I was in college, long before "sustainability" was a buzzword, I found out that many of the products we bought in retail stores were made in sweatshops overseas. It was disheartening to learn about the pollution, unfair labor practices and life-threatening working conditions people in developing countries endured just to make something as simple as a T-shirt. I knew that if I were ever to manufacture a product, I'd have to do things differently. To that end, I've kept environmentally conscious production at the core of my business.
Do you have an all-time favorite colorway?
I'd have to go with turquoise and yellow, which are not-so-coincidentally Rochelle Porter Design's brand colors. Black and white are a close second.
Which of your designs would you say is the most "you"?
My spring 2023 wallpaper collection is a mix of vibrant tropical patterns, soothing shades of blue, and sophisticated copper, gold and silver finishes. It doesn't make sense on paper, but its diverse elements blend together beautifully. I think this eclectic mix of design elements, colors and styles perfectly represents my personality and design philosophy.
What's coming down the pipeline for fall?
We're launching our first-ever bedding collection, which is really exciting. We'll also have a new collection of traditional and peeland- stick wallcoverings and sustainable fabrics by the yard.
ROCHELLE PORTER DESIGN
rochelleporter.com
@roporterdesign
STORY: Ashton Pike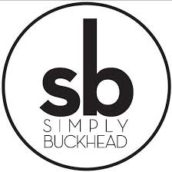 SimplyBuckhead
Simply Buckhead is an upscale lifestyle magazine focused on the best and brightest individuals, businesses and events in Buckhead, Brookhaven, Sandy Springs, Dunwoody and Chamblee. With a commitment to journalistic excellence, the magazine serves as the authority on who to know, what to do and where to go in the community, and its surroundings.