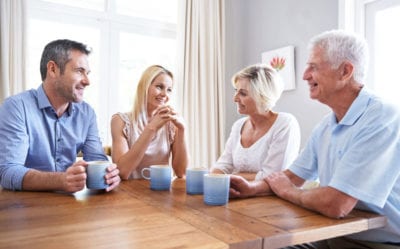 Almost ten years ago, I wrote an original article about important money questions to ask your parents.  As family units become more complex and brothers and sisters get stretched out across America, there are crucial money questions you want to ask your parents to make sure that their overall financial affairs are in order.   There is never a great time to have this conversation, but in light of the recent death of Aretha Franklin and her not having a will it could present the opportunity to open the door to these money questions.
You might want to open this conversation by saying, "Mom (and/or) Dad, when the news came up about Aretha Franklin not having a will, it made me wonder whether you had all put a will together and some other questions started running through my mind."  This is a great jar opener to the five important money questions.
Do You Have A Will? The funny thing is that if your parents don't have a will, it's likely the state that they live in has one for them. The goal of the state and the goal of your parents with their money are likely to be two very different goals.  Remember, the importance of the will isn't to figure out what you are going to get when you parents pass away.  Instead, you are wanting to make sure you know who will be the executor of the will and make sure that everything is in order to prepare for down the road.  You probably will want to discuss whether your parents have set up a durable power of attorney and an advanced medical directive (living will).
Where Is Everything? The last thing you want to be doing is have a scavenger hunt years down the road trying to figure out where all of your parent's important documents are stored. You should ask your parents now whether they have a safety deposit box, where they have filed their will, and any other pertinent documents.  You aren't asking your parents to divulge their net worth, but you should be understanding where these documents are especially if you are playing the executor role.
Are You Helping Me At All With College Education? While this sounds like a selfish question, many Gen X parents today have told me that their parents are going to 'help' them with college education. If you don't have a clear discussion what exactly the word help means, you might get stuck in a serious college education jam down the road when your parents have only set aside $10,000 or $25,000 for your children when you may have assumed that they were going to pay for the entire college education.  You should try and gain clarity around this question in order to the planning that you need to do for your own situation.
Do You Have Long Term Care Insurance?  The cost of an assisted living facility is more than $3,600 per month on average and the cost of a private room in a nursing home is more than $7,000 per month. If your parents don't have long term care insurance, will they have enough resources to pay for the long-term care with their assets.  This is an important question for you to know because you might want to buy your parents a long-term care policy to potentially preserve your inheritance.  Or, what could be worse is if your parents are expecting that they will move in with you and you are not expecting this at all.
Are You Going To Run Out Of Money?  What is the number question you should be asking yourself if you parents run out of money?  That's right, which sibling is going to let Mom and Dad stay at their house permanently.  Often, there is one sibling that lives near Mom and Dad that bears the large brunt of this responsibility when other siblings live in different parts of the country.  While money is often a taboo family subject, this is a tough question you want to ask Mom and Dad.  Do they have a pension? Are they living just off of Social Security? Do they have enough money in their brokerage accounts, IRA's, and real estate to sustain their basic standard of living?
If you want to set up a time to discuss how to ask these questions to your parents, please go to oXYGen Financial to set up an appointment.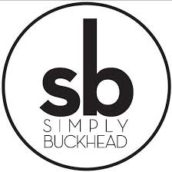 SimplyBuckhead
Simply Buckhead is an upscale lifestyle magazine focused on the best and brightest individuals, businesses and events in Buckhead, Brookhaven, Sandy Springs, Dunwoody and Chamblee. With a commitment to journalistic excellence, the magazine serves as the authority on who to know, what to do and where to go in the community, and its surroundings.