Jamie Weeks is beefing up his ever-increasing stronghold of Orangetheory franchises and Motion Stretch Studios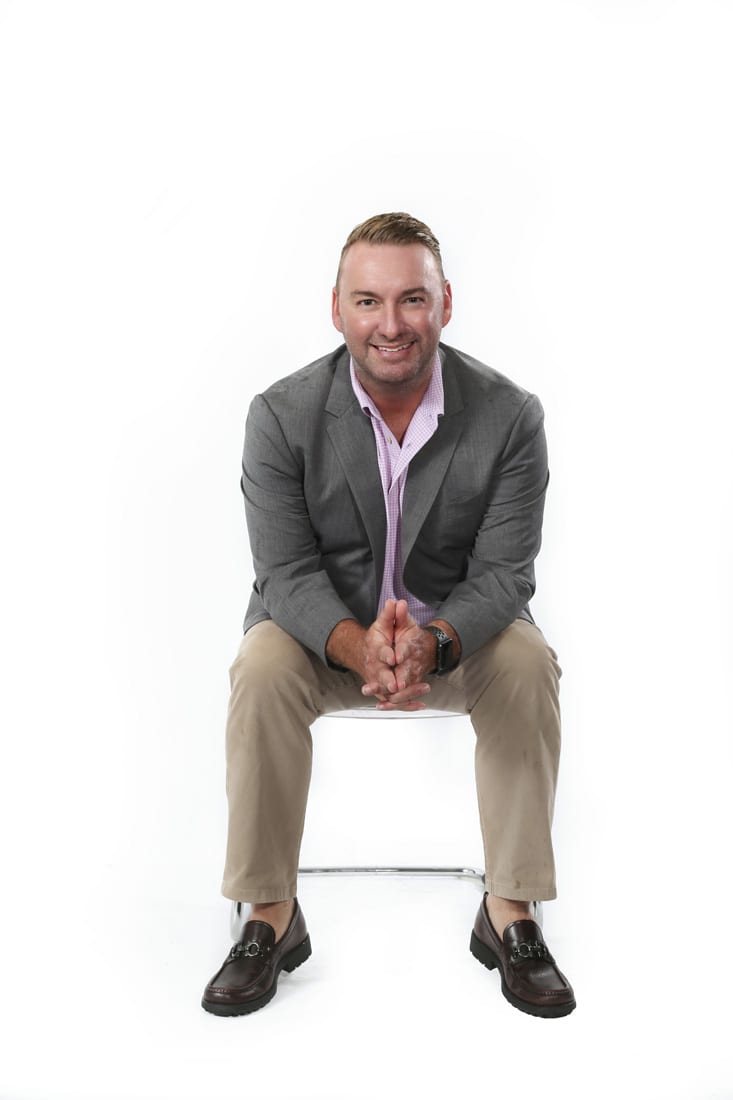 STORY: Michael Jacobs
PHOTOS: Sara Hanna
Jamie Weeks is building a fitness empire from an eighth-floor office with pingpong and foosball tables and a view of SunTrust Park. But even though he played golf in college, Weeks would never say he's a fitness guy. "I definitely don't look like a fitness guy," says Weeks, CEO of the largest Orangetheory Fitness franchisee, Honors Holdings, with 24 locations in Georgia alone, including two in Buckhead and one in Brookhaven. "I'm 43, and I'm running toward dad bod as fast as I can."
Weeks, who grew up in South Carolina, got into the fitness business when he came to the Atlanta area two decades ago. A wealth manager for Morgan Stanley, he tried an Orangetheory class near the home he shares with wife, Ragan, and daughters Maggie and Charley, one Tuesday in 2014. By Friday, he had licenses for studios in West Cobb, Kennesaw and Woodstock. "I'm a believer," Weeks says of Orangetheory's high-intensity training. "I love the convenience of it. I love that I don't have to think. I just show up, they tell me what to do and I leave."
For his efforts, Orangetheory named Honors Holdings its 2017 Franchisee of the Year, and in July, Weeks traveled to Portland, Oregon, to open the chain's 1,000th studio. Early this year, Boston private equity firm J.W. Childs bought a majority stake in the company, allowing accelerated growth. The purchase of 22 studios in July, including the East Cobb location that initially sold Weeks on the concept, brought the company halfway to its goal of 100 studios by the end of 2019. Weeks and his partners also operate four studios in London and plan to open two more there this year and three next year.
Last year, Weeks and his partners launched Motion Stretch Studio as a separate business. The Motion studio in Buckhead is one of a proposed 50 locations offering 30-minute, full-body stretching sessions. "When we built Motion, we had fitness-minded people in mind," says Weeks, but it only took a few weeks to realize it was for everyone. "Motion is truly leading the way in this country in stretch, and people are benefiting from it every day."
How do you manage such widespread operations?
I start every day with a triple espresso. I usually have two a day. We have about 600 employees. We run everything on the app GroupMe. There's no text messages, no emails.
Have you tried things with the businesses that haven't worked?
I probably fail at something 10 times a week. Every morning I wake up just as paranoid as I can be that we are failing in some fashion. I work as hard as I can so I can go to bed and feel like a success.
What's your best fitness tip?
Staying consistent and doing it even on the days you don't want to.
What are some of your guilty pleasures?
Tito's vodka, Nutella on anything and the reality show Made in Chelsea.
What's the best advice you've ever gotten?
Calm down; everything's going to be fine. Eighty percent of what you're worried about never happens. I'll consider myself a success if … My girls can go through life with the same level of happiness they have right now being 10 and 11.
What's your perfect day?
Probably wake up, meditate, get a great workout in, have breakfast with my wife at Waffle House, where I have my two eggs over medium and my bacon medium. Then something in nature with my family, either playing soccer, going on a hike, exploring, or being on a boat together in the Bahamas. Then ending the day with an amazing dinner with an amazing sunset and an amazing bottle of wine.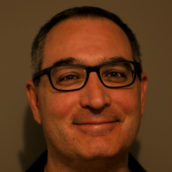 Michael Jacobs
Jack-of-all-trades writer covering almost anything but beauty and fashion at Simply Buckhead; fond of flamingos and sloths.