You may recognize Michel Arnette, who hails from Buckhead Life Restaurant Group, from his two Brookhaven hangouts: HAVEN, a modern American bistro, and Valenza, a neighborhood Italian spot.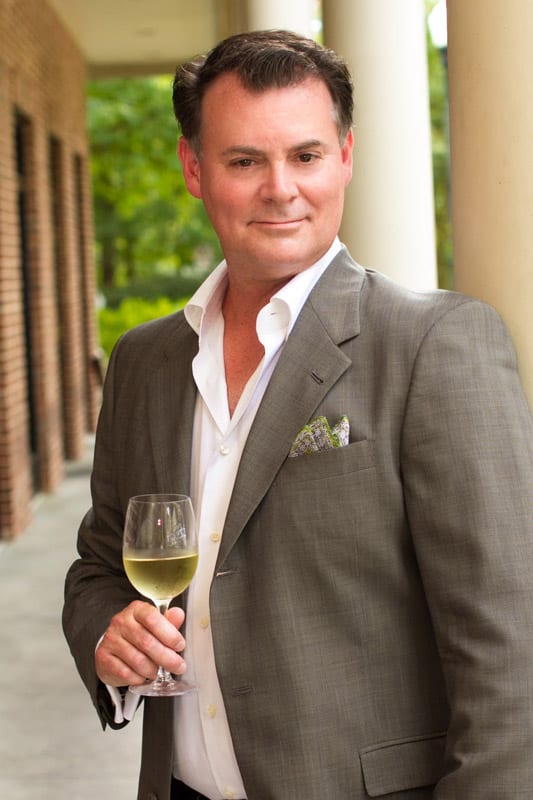 Adding to his arsenal, Arnette will open Vero Pizzeria next door this fall. Expect a 6,800-pound Acunto Napoli pizza oven serving up Neopolitan pies in a fast-casual setting. Here is Arnette's guide to Buckhead eats:
When I'm craving a quick, cheap bite to eat, I go to Souper Jenny. I love their pretzel bread with chicken salad, and their soups are terrific (My Dad's Turkey Chili is a favorite).
Time to celebrate—I'm headed to Aria. Tonya (my wife) and I normally celebrate our anniversary there. We love the short rib entrée.
When I've got no time to cook or go out, I get delivery from Annie's Thai Castle. We love their fresh basil rolls and the roast duck with red curry.
When it comes to grocery stores, I go to Whole Foods for great prime meats, and I love Peachtree Road Farmers Market.
At happy hour, you'll find me at King + Duke—the deviled eggs are awesome and we like the atmosphere. Taking it home? I like Brookhaven Wines.
When I'm in the mood for ethnic food, I go to Umi. We like to sit at the sushi bar with Chef Ito. Love to have him surprise us with all the works!
Night out on the town and I'm at the St. Regis Bar—it's just a sexy place to have a drink that's almost like a getaway bar, rather than a "be seen" place. The next morning, you can find me at the White House for brunch.
---
NOW OPEN/COMING SOON
KALEIDOSCOPE BISTRO & PUB
This summer, Kaleidoscope Bistro & Pub got a big makeover—not only was the interior and menu revamped, but the Brookhaven hotspot expanded next door with a 1,200-square-foot space featuring more bar seating, TVs and bathrooms, plus a live music space and a Wood Stone pizza oven. Expect half a dozen new beers on tap, including an exclusive brew made by Red Brick Brewing Company, and nine specialty pizzas.
Kaleidoscope Bistro & Pub
1410 Dresden Drive, Suite 100
Atlanta 30319
404.474.9600
k-pub.com
IL GIALLO OSTERIA & BAR
Mourn no more—though longtime Buckhead favorite Veni Vidi Vici closed this summer, two of the restaurant's employees (chef Jamie Adams and general manager Leonardo Moura) are opening their own spot in Sandy Springs this fall. Fresh handmade pasta is the name of the game at Il Giallo Osteria & Bar (hint: it's best eaten at the chef's table where you can watch him roll and knead), though coastal seafood and charcuterie round out the menu. Don't miss the duck agnolotti with brown butter, sage and pecans—when it was on Veni Vidi Vici's menu, it was featured on the Food Network's "The Best Thing I Ever Ate."
Il Giallo Osteria & Bar
5920 Roswell Road, Suite B-118
Sandy Springs 30328
ilgialloatl.com
BURN SOCIAL CLUB
Andrews Entertainment District welcomed Burn Social Club this summer, a social club reminiscent of the 1930s, where live music, late night DJs and salsa dancing are complemented by a light food menu, a flavored ice program (don't miss the smoked ice in the Burn Old Fashioned), craft beer and wine, and more than 50 rare bourbons, whiskeys and scotches from around the world.
Burn Social Club
56 E Andrews Drive N.W. Suite 17
Atlanta 30305
404.467.1600
burnsocialclub.com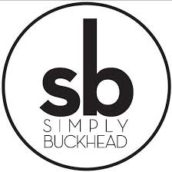 SimplyBuckhead
Simply Buckhead is an upscale lifestyle magazine focused on the best and brightest individuals, businesses and events in Buckhead, Brookhaven, Sandy Springs, Dunwoody and Chamblee. With a commitment to journalistic excellence, the magazine serves as the authority on who to know, what to do and where to go in the community, and its surroundings.