Jacob O'Kelley brings a new lens to Atlanta's art scene!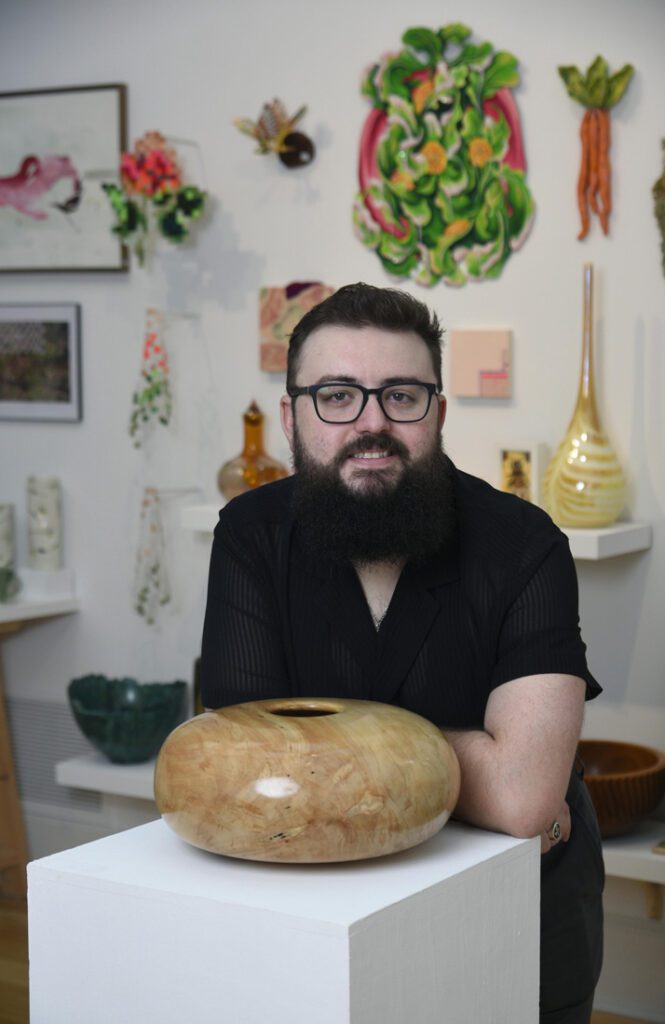 Jacob O'Kelley thinks the city is sitting on a goldmine of artistic talent and encourages Atlantans to get out and explore. "There are a lot of galleries and art to be seen and a lot of untapped talent here," says O'Kelley, who joined Swan Coach House Gallery, on the Atlanta History Center grounds in Buckhead, last June as creative director.
O'Kelley is himself an emerging artist who paints and creates installation art with found materials, and furniture focused on domestic spaces through a "queer focus lens," but his true passion is curating.
After graduating from Georgia State University with a degree in drawing and painting, he opened a gallery in 2018 with college friend Abigail Justman. The young business partners created ShowerHaus Gallery out of a standalone building where the showers were when it was a mill at The Goat Farm Arts Center. The space focused on solo shows with emerging artists and group shows that mixed emerging with mid-career and well-established artists, something that's not often done. The duo also collaborated on shows around the city, which they continue to do today.
In fact, the ShowerHaus team had put on a few exhibitions at Swan Coach House Gallery before O'Kelley came on full-time. The Georgia native now curates the curators who work on four of the seven shows the gallery presents annually and works alongside Gallery Manager Maria Bruckman to put together the major exhibitions. Here, we chat with him about his role, career and art in the city.
What are the biggest exhibitions you work on at Swan Coach House Gallery?
We call them mega shows. The Summer Invitational, an annual craft- and textile-based exhibition, will highlight the works of more than 90 artists this year. The Little Things show is all about 2D small works by painters and illustrators. I also manage the annual Edge Award that the Forward Arts Foundation, the [nonprofit] behind Swan Coach, gives out to emerging or underrepresented artists.
Besides Swan Coach House, what are some of your favorite galleries?
Whitespace in Inman Park is a really beautiful gallery, and I love that they can have three shows going at the same time. The new Johnson Lowe Gallery is a massive space. And Echo Contemporary Art is a new space on the Westside that's run by my former boss from the MINT gallery, where I worked for a year as gallery manager before I got the job at Swan.
What would you consider a pivotal moment in your career?
It was when ShowerHaus did The High Rise Show, a four-floor exhibition in downtown Atlanta at the end of 2019. It involved over 200 artists and nine organizations, including Fulton County Arts & Culture, The Goat Farm, MINT and Peters Street Station, working together. Two to three thousand people showed up on opening night. It showed that there's a lot of artists in Atlanta and that plenty of people want to see art.
What are your future goals?
The two directors before me at Swan Coach were pushing contemporary art and experimental stuff, which I love and want to push further. [Eventually,] I want to go to grad school for art history or curatorial [studies].
JACOB O'KELLEY
jacobokelley.com
@jacob.okelley
PHOTO: Joann Vitelli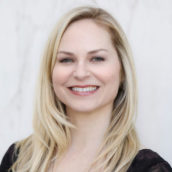 Karina Antenucci
Managing Editor and Wellness Columnist at Simply Buckhead. Blogger at Badass + Healthy.