Buckhead resident turns a lifelong wardrobe consulting skill into a new business!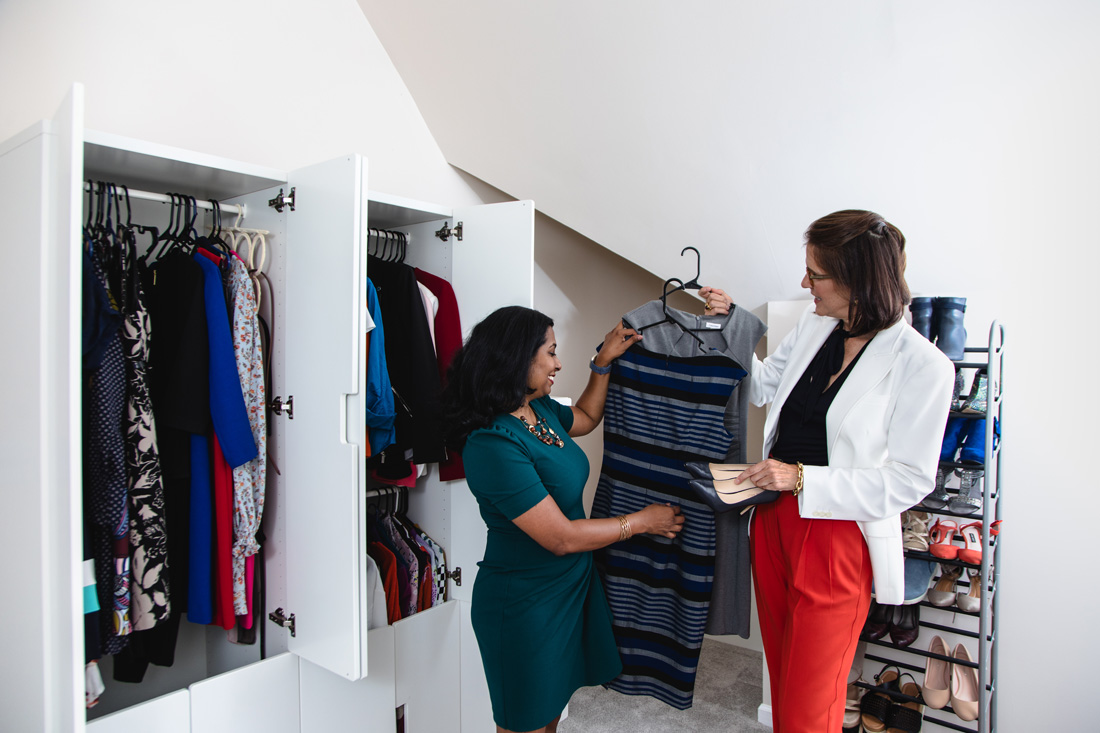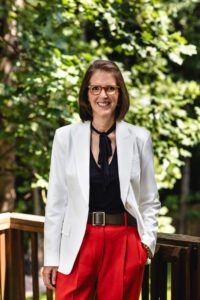 I am very tall: 6-foot-2, in fact. There weren't a lot of clothing options for me as a young woman. However, I discovered that I had a talent for dressing other women. I think it developed because I just didn't have the option to do it for myself. So for the last 30 years, I've helped dress friends and family members. I always thought of it as a soft skill until last year, when I started wondering if I could turn it into a business.
As I began to consider my options, I leaned into my experience in business development and strategy, having worked in this arena for more than 20 years with positions in the energy industry, fintech and other sectors. I went back to graduate school and got my MBA at Georgia Tech in 2020, and I began working on a variety of projects as a business consultant. It's something I continue to do today, but I wanted to see how I could use this other skill set. I did a market analysis and found that there is a particular customer segment in the area of styling and wardrobe services where needs are just not being met. I knew that would be my customer base for Venus Rising, the in-person wardrobe consulting agency that I launched in February.
I don't consider myself a stylist. To me, a stylist caters to the rich and famous, to those people who want to be fashionistas or are consumers of fast fashion. That's not who I serve. My client base consists of 35-yearold- plus women who are in the corporate world; I focus on women who are lawyers, financial managers, real estate brokers and sales managers. They are intelligent, powerful and beautiful, and they want to create a wardrobe that elevates their looks. They recognize that their bodies are aging and not perfect, and they want to partner with someone who understands that and can help them develop a wardrobe that works with their lifestyles. For them, I am a wardrobe consultant.
I offer services in both Atlanta and Nashville. I start in each client's closet, auditing what they currently have and identifying what they need. I teach them how to mix and match items they already own and help them fill any gaps in their wardrobe. I also can be on call 24 hours a day, seven days a week, to help meet wardrobe needs as they change if, say, a major event or work trip comes up. My goal is to create trust-based relationships so women do not have to tackle this part of their lives alone. Dressing is just one tool that women can use to maximize their image in the workplace, and I want Venus Rising to help women accomplish that.
The name of the company, which was recommended by my brother- in-law, Simcha Weinstein, really speaks to that. There are so many Venuses that represent strength and power, from the Greek goddess captured in the famous Venus de Milo sculpture at the Louvre Museum in Paris to tennis superstar Venus Williams. And rising reflects what I do to help women elevate their brands through clothing. Those words together really seem to strike a chord. In fact, the client response I've had so far has been amazing. There's a misconception in our society that women automatically know how to dress themselves. But there are women who walk into their closets in the morning and immediately walk out feeling defeated. With Venus Rising, I can help change that. This is my first time starting a business, and I'm offering a service that really solves a problem.
VENUS RISING
wearingwhatmatters.com
@venusrisingwardrobe
As told to Amy Meadows
PHOTOS: Erik Meadows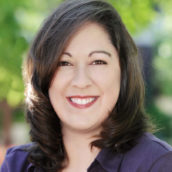 Amy Meadows
15 Minutes With columnist at Simply Buckhead. Freelance feature writer, children's book author and President of Green Meadows Communications, LLC.