Shining a light on trendy wavelengths!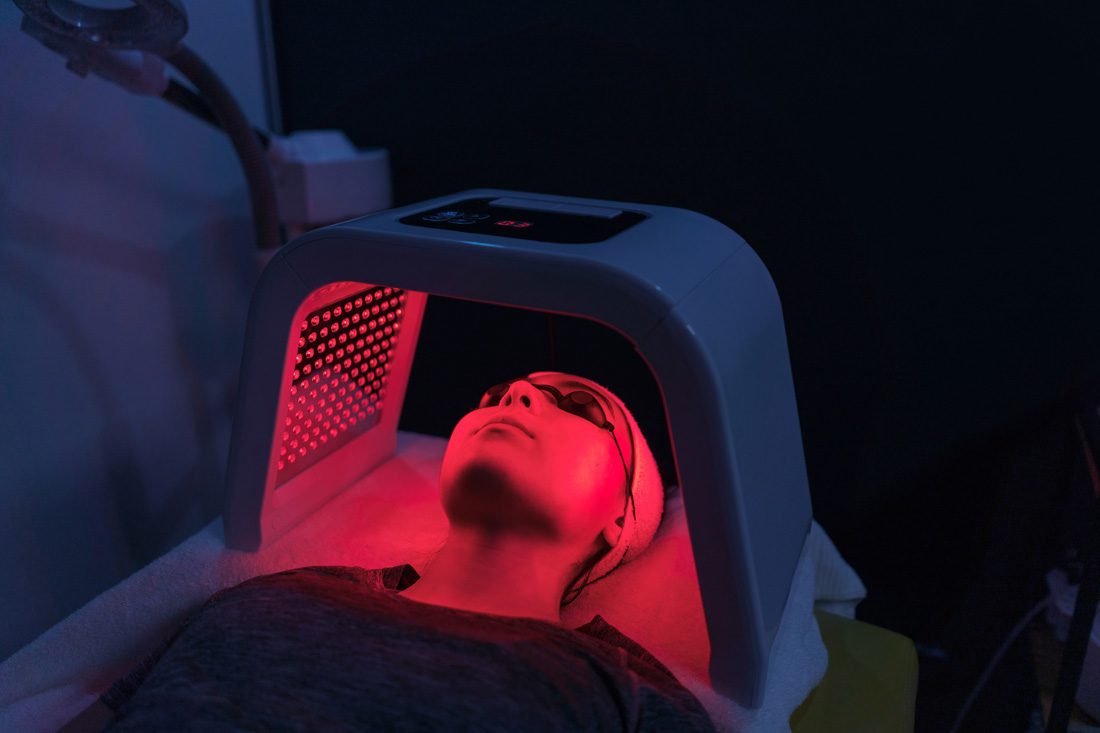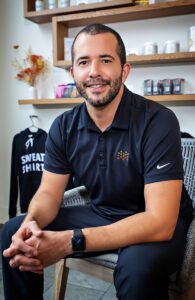 We have NASA to thank for one of the hottest trends in wellness: red light therapy (RLT), also known as LED light therapy. In the late 1990s, researchers funded by the agency discovered that high-intensity red and near-infrared LED lights could accelerate the healing of wounds, a finding that led to an understanding of different wavelengths' abilities to penetrate the body and cause cellular responses. Now, a few decades later, everyday consumers can find RLT being used in everything from skin-rejuvenating, at-home face masks to infrared saunas, the latter of which has its own multitude of complementary health benefits.
Red Light vs. Infrared
With "red" in both of their names and some similarities, it can be easy to mix up these two healing lights. Both are classified as light energy, but unlike the red light, we do not see infrared; we just feel it. Modern sauna booths often incorporate both: Infrared brings the heat, and red light offers color therapy in the form of skin benefits.
"Near-, mid- and far-infrared waves heat your body directly without heating the air around you like a traditional sauna," says Jeramy Butler, director of studio operations for FG Brands, a franchise group that owns the five Perspire Sauna Studio locations in Atlanta, including in Buckhead and Sandy Springs. "Red light therapy is really good for the skin."
Beauty Booster
RLT uses a low-level laser light that works on the surface of the skin to energize cell regeneration and reduce inflammation. It doesn't use ultraviolet light, so it won't cause sun damage or burning. And unlike other laser therapies that aid in tissue repair, there isn't any controlled injury to the surface of your skin, making it a great option for those who don't want to deal with redness and peeling post-treatment.
"It helps with the production of collagen and elastin fibers and to plump the skin without being invasive. Some places offer red light in facials; we offer it for the whole body," Butler says. He notes that Perspire clients have also reported a reduction in flareups of rosacea, psoriasis and eczema. This could be because, especially when paired with infrared, RLT boosts circulation and increases blood flow to the skin.
Wellness Supporter
It's always important to check with your doctor first before trying a new therapy if you have any health condition. But for the most part, an infrared sauna paired with red light therapy can offer a host of benefits for many, from those seeking detoxification to athletes training for marathons. "These light waves penetrate the muscles, joints and tissues to increase circulation and blood flow, help burn calories, release toxins, ease joint pain, offer relaxation and aid in muscle recovery from workouts," Butler says.
What to Expect
If you're interested in LED light therapy as a beauty treatment, you can opt for an at-home device, such as a mask or wand that you might use on your face a few minutes each day. For a professional facial treatment incorporating RLT, head to a spa such as SkynBar or Balanced Aesthetics Medspa in Buckhead. For the full-body shebang, look for a spa or wellness studio offering infrared saunas, such as Perspire or SweatHouz in Buckhead, which offer private sauna suites.
BALANCED AESTHETICS MEDSPA
470.226.2390
balancedaestheticsmedspa.com
@balancedaestheticsmedspa
PERSPIRE SAUNA STUDIO BUCKHEAD
678.705.9257
perspiresaunastudio.com
@perspirebuckhead
SKYNBAR
404.963.2623
skynbaratlanta.com
@skynbaratlanta
SWEATHOUZ
678.490.8227
sweathouz.com
@sweathouzbuckheadga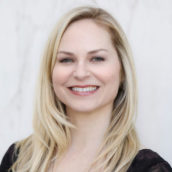 Karina Antenucci
Managing Editor and Wellness Columnist at Simply Buckhead. Blogger at Badass + Healthy.