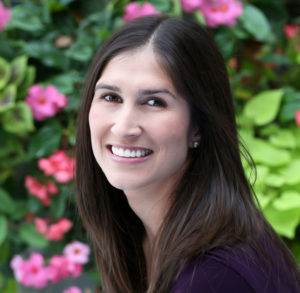 When I was little, my mom planned special individual outings for my two brothers and me. My brothers played violin and cello at the time and went to see an orchestra or show relating to their instrument of choice. I was enthralled with ballet, and we went to see Swan Lake. I'll never forget it. I was mesmerized. The arts have a way of getting under your skin, but the form in which they do is different for everyone. Some people love the opera; others prefer theater. And some are avid attendees of film festivals or live concerts. Lucky for us, Atlanta has more than its fair share of options when it comes to entertainment. In this issue's Entertain Me cover feature, we highlight individuals who bring us joy through varied art forms. Their talents range from composing to acting and directing, but each has a dedicated passion for their medium that is inspiring. From songwriter-producer-composer Christopher "Tricky" Stewart, who was behind Rihanna's "Umbrella" and Beyoncé's megahit "Single Ladies," to Lois Reitzes whose distinct voice has come through the radio airwaves at WABE for more than 40 years, our community is awash with artistic genius.
In this issue, we also cover real estate agents Travis Reed and Michael Kriethe's impressive Buckhead home, an art piece in its own right, and share the story behind the recently released children's book, The Goose Who Talked to the Wind, by magazine editor and author, Allison Entrekin, a long-time friend of Simply Buckhead. Hope Philbrick takes us on a visit to Le Bilboquet in our restaurant feature, and Karina Antenucci introduces us to Marsha Chin-Glover of Tea Tales, an online organic tea retail business.
These pages are packed with intriguing stories to accompany you through the holiday season and share with loved ones who are likely making an appearance to share in celebrations. We wish all our readers a happy and healthy end to 2023 and a rewarding start to the new year!
Giannina S. Bedford
Managing Editor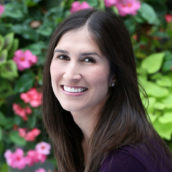 Giannina Bedford
Giannina S. Bedford is multi-faceted writer and editor. Her work covers design, travel, food and business. She's penned Simply Buckhead's home feature since inception and held a variety of editorial roles at the magazine. Her freelance work has appeared in Condé Nast Traveler, USA Today, Virtuoso Life, Hemispheres and TravelandLeisure.com. She also contributes regularly Atlanta Business Chronicle. Fluent in Spanish, Giannina was born in Miami and grew up in Brazil, Chile, Hawaii and Australia. She currently lives in Dunwoody with her two kids and husband.