Marsha Chin-Glover encourages habitual sips.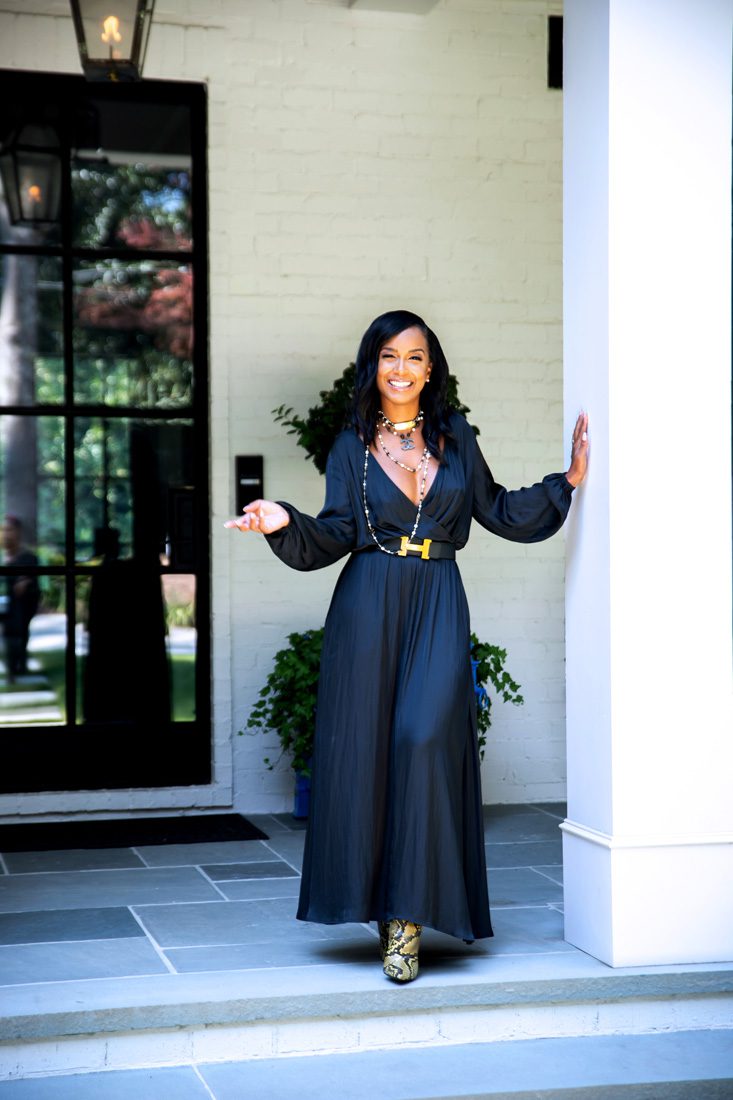 Buckhead resident Marsha Chin-Glover says that, for her, a time of loss and grief often blossoms into a major life change. That was indeed the case with the summer 2022 launch of her online organic tea retail business, Tea Tales, that came on the heels of her beloved aunt and mentor passing.
Chin-Glover, who owns the luxury fashion boutique Elmozene in Jamaica and was previously a cardiac nurse at Emory University Hospital for 10 years, had been thinking about starting a tea company for several years. Her aunt, who shared a mutual appreciation for teas, encouraged Chin-Glover to take the leap.
"Part of the grieving process is that it puts life into perspective and purpose. What kind of contribution are you leaving behind? After my aunt passed, I was left thinking about health and the benefits of teas. That was the push to get this started through my grief," she says.
How was Tea Tales inspired by your Chinese-Jamaican heritage?
My mother is Jamaican, and my dad is part Chinese. Both cultures are big on teas, but my greatest influence was my Jamaican maternal grandmother who helped my mom raise me when my parents split up. We have a joke that if you broke an arm, she'd say make a tea. It was part of our wellness rituals and lifestyle.
What's your advice for creating a daily tea ritual?
In Chinese culture, it's common to choose an upper, midday and downer tea. I suggest creating a ritual around your lifestyle that helps you get the day going, refresh in the hump period midday and aid with digestion at night, which will help prevent bloating in the morning. Tea in the morning can have the same caffeinated effect as coffee, but the health benefits are better with teas. In our society today, we equate relaxation with spending money on a spa or taking a trip but it can come from just a bubble bath or sipping a tea for a few dollars. Come home and have tea instead of a cocktail!
How did you decide on the types of teas to offer, and what are your favorites?
I chose seven teas to start because, in numerology, it's a number of completion. The number seven has come up throughout my life, including when I met my husband on 7/7/2007. I like a black tea like our Vintage Earl Grey in the morning; it's an upper and has a great aroma. Midday, I go for our Ginger Orange Peach. At night, I like our Mint Chamomile, a mint—my favorite— mixed with relaxing chamomile. I add honey or sugar. Or I like black tea with a little bit of cream.
Why is empowering women and mothers in particular important to you, and how does Tea Tales aim to do that?
It's because I'm a mother and a woman. If I learn something that works, I want to share that, and it helps me fulfill my purpose to serve others more. Tea Tales' tagline is "Steeped in Story." We are creating a blog that will hopefully be available by the end of the year, where women will be able to share their stories. We will encourage women to find their voices, get to know themselves better and therefore feel more empowered. I started a personal blog many years ago called Marsha Diaries, which still exists, but hasn't been active lately, and I found that sitting down to journal my story was kind of like meditating. As women, we don't often sit down and take 10 minutes to steep in our stories.
TEA TALES
blendedteatale.com
@blendedteatales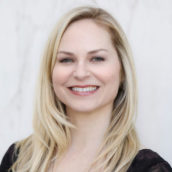 Karina Antenucci
Managing Editor and Wellness Columnist at Simply Buckhead. Blogger at Badass + Healthy.