Horticulture is oldest prescribed therapy.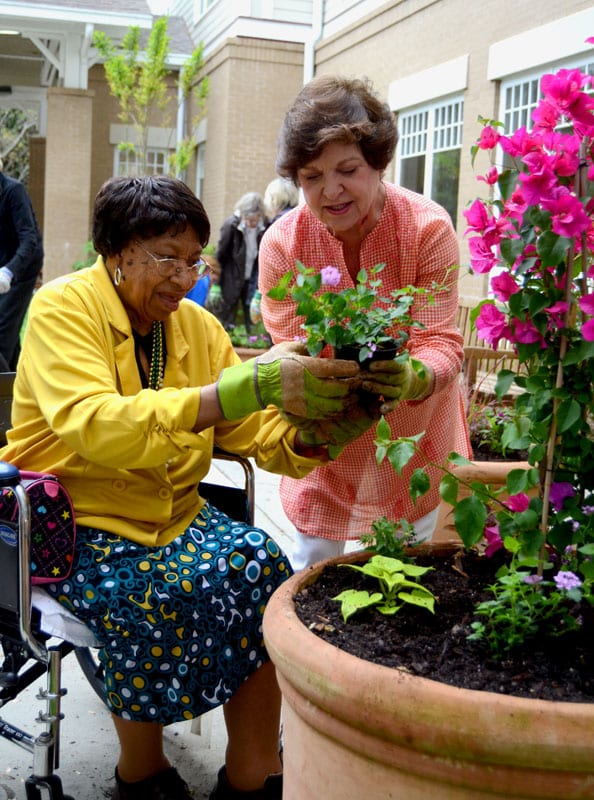 Mary Katherine Colbath, Pine Tree Garden Club president, loves to get down and dirty in the garden. So do the 22 members of the Buckhead group who have been helping beautify senior residences since 1998.
"We work under the guidance of Kirk Hines, a registered horticultural therapist, at A.G. Rhodes Health and Rehabilitation Centers," Colbath says. "He designs the gardens and we donate funds to purchase the plants and assist residents as they plant the raised beds and pots at the entry."
According to Hines, one of only three registered horticultural therapists practicing in the Atlanta metro area, garden therapy is beneficial for both long- and short-term residents. "In addition to helping with mobility, working in the garden also alleviates depression, stimulates the senses and encourages sociability." There is even a wheelchair accessible greenhouse at A.G. Rhodes on the Wesley Woods campus for year-round use.
The husbands of Pine Tree members have gotten in on the action by building raised beds to make gardening more manageable for residents in wheelchairs and for those with mobility issues. Members assist in the planting at least twice a year and help maintain the Rhodes' garden throughout the year.
"Beautifying the space is very rewarding for members and pleasing to visitors," says past president Frances St. John Childs. "We also enjoy interacting with the residents and have come to know some of them very well."
For more information, visit agrhodes.org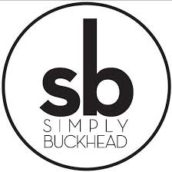 SimplyBuckhead
Simply Buckhead is an upscale lifestyle magazine focused on the best and brightest individuals, businesses and events in Buckhead, Brookhaven, Sandy Springs, Dunwoody and Chamblee. With a commitment to journalistic excellence, the magazine serves as the authority on who to know, what to do and where to go in the community, and its surroundings.