Creamy treats make summer even sweeter.
In our own Buckhead neighborhood, there are all manner of sweet treats—from classic ice cream and gelato to creamy pops and boozy, adults-only varieties. We dare you to not give a little yelp of pleasure when you explore these dreamy sweets for yourself.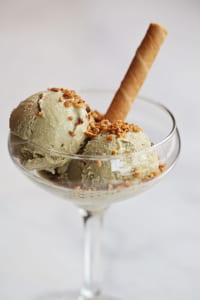 1. Portofino: Pistachio Gelato ($5)
Any meal at Portofino is a treat, but ending it with Bindi gelato is a special pleasure. Pastry chef Deenie Anderson chose this artisanal brand because it's based on time-honored Italian recipes with the simplest of ingredients—in this case, toasted pistachios, sugar, milk and butterfat. She serves it in an elegant coupe and adds a pirouette cookie for a bit of crunch.
3199 Paces Ferry Place N.W.
Atlanta 30305
404.231.1136
portofinobistro.com
---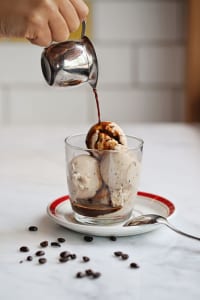 2. Corso Coffee: Honey Fig Affogato ($5)
Sometimes you need a sugar hit with a good dose of caffeine. As one of Buckhead's newest high-end coffee emporiums, Corso pairs Honeysuckle gelato (though look for Corso-made frozen treats when sister restaurant Dolce opens later this summer) with their own espresso, imported straight from Italy. The slow-churned gelato is made with black Mission figs, Savannah Bee Co. orange blossom honey and a hint of cinnamon; when it clashes with piping hot, slightly bitter espresso, it's a match made in heaven.
3035 Peachtree Road N.E.
Atlanta 30305
678.553.9009
ldvhospitality.com/brands/corso-coffee
---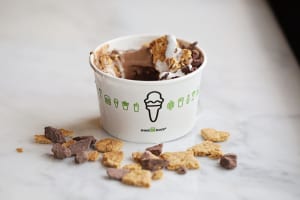 3. Shake Shack: Campfire S'mores Concrete ($4.50, single)
A cross between ice cream and a milkshake, this Buckhead Atlanta eatery's concretes are a special pleasure after a burger-laden calorie fest. Creamy chocolate custard is blended with marshmallow fluff, crispy graham crackers and chocolate chunks (by local chocolatier Kristen Hard's Cacao brand, which will open a location in the neighborhood later this year). If you could blend your best childhood summer memories into an ice cream treat, this might well be it.
3035 Peachtree Road N.E.
Atlanta 30305
470.809.9201
shakeshack.com
---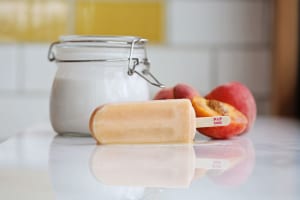 4. Whole Foods Buckhead: Pop Stars' Georgia Peaches and Cream ($2.99 per pop)
These delicious pops are health food masquerading as a treat. Each one is vegan and gluten-free, made with naturally sweet Georgia peaches and coconut milk. They are puréed before being frozen, so their texture is ultra-smooth. At just 110 calories, you can feel virtuous even if you reach for seconds.
77 West Paces Ferry Road N.W.
Atlanta 30305
404.324.4100
wholefoodsmarket.com
popstarsatl.com
---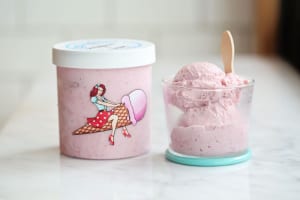 5. Brookhaven Farmer's Market: Queen of Cream Strawberries & Cream ($8 per pint)
If sweet summertime could be distilled into one incredible bite, this might be it. Ice cream chef Cora Cotrim keeps it simple; the only ingredients you'll find in this locally made treat are cream, milk, sugar and tons of Georgia strawberries (from Mountain Earth Farms in Clarksville). The juicy strawberries (complete with their tiny seeds) in every bite and bright, sweet flavor let you know it's ultra-fresh.
1375 Fernwood Circle N.E.
Brookhaven 30319
brookhavenfarmersmarket.com
---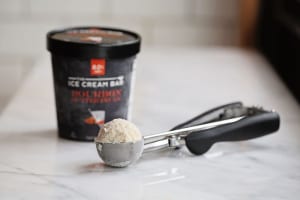 6. Savi Provisions: The Ice Cream Bar's Bourbon Butter Pecan ($7.99 per pint)
This decidedly adults-only pint packs a punch with a healthy hit of Kentucky bourbon. You get everything you love with virgin butter pecan ice cream—toasty caramel notes, rich buttery flavor, ultrasmooth texture and chunks of crunchy roasted pecans—plus a wallop of the 8-percent alcohol by volume. Cheers!
3655 Roswell Road
Atlanta 30342
404.523.2300
saviprovisions.com
STORY: Jennifer Bradley Franklin
PHOTOS: Sara Hanna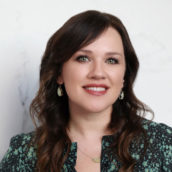 Jennifer Bradley Franklin
Senior Contributing Editor and Beauty Columnist at Simply Buckhead. Travel, Food and Design Writer and Author.