PUT THE WORK IN WORKOUT WITH THESE FOUR MOVES TO DO ON THE JOB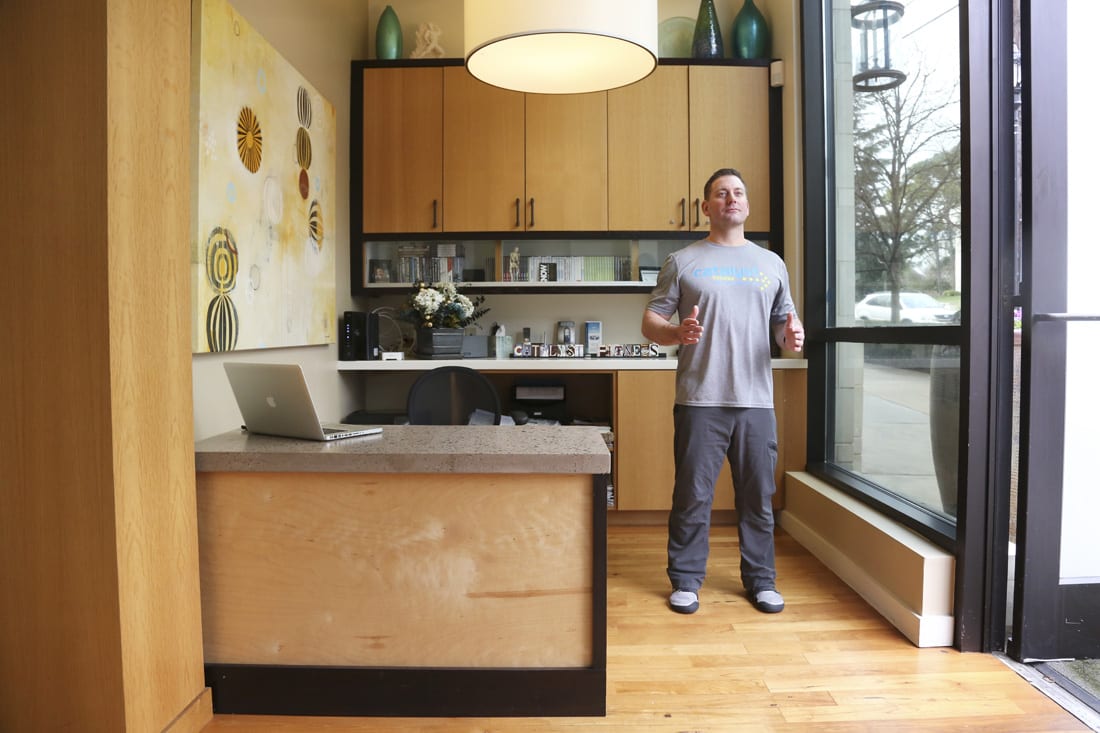 Sitting: If only what many of us do for 40 hours every week could be good for us, but it's not. "Research has linked sitting for long periods with a number of health concerns, including obesity and metabolic syndrome," says Bill Sonnemaker, founder of Buckhead's Catalyst Fitness. "Doing some exercise when you're at your desk can counteract the impact of sitting all day."
Here, Sonnemaker has created a workout that can be done without leaving the office. For each exercise, aim to do one to two sets of 10 to 20 repetitions for every hour you sit at work. They're numbered in order of importance in case you're strapped for time.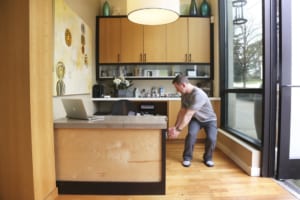 1. HAY-BALER MUSCLES
WORKED: ALL MAJOR MUSCLES OF THE BODY AND CORE
Begin in a standing position with elbows bent at 90 degrees and hands pointing forward. Lower the body and rotate your torso while extending your arms straight and toward the ground as if you're picking up a box that's on your right-hand side. Stand back up, with your hands in front of your torso. Add difficulty by picking up a trashcan, your purse or briefcase. Next, rotate to the opposite side while lifting, and this time extend your arms overhead.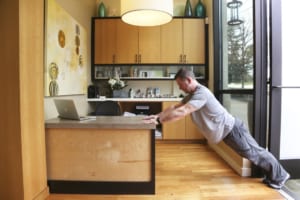 2. STATIONARY HAND WALKS
MUSCLES WORKED: CORE, BACK, SHOULDERS AND TRICEPS
Begin by placing your hands on the edge of your desk, shoulder-width apart. Slowly walk your feet back while extending your arms. Go as far back as you can, not letting your arms pass above your ears, and keeping your core engaged (think about a straight line between the back of your head, your lower back and butt). Hold this elongated position for three to five seconds, and then slowly walk the feet back to their original starting position.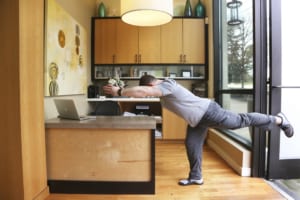 3. SINGLE LEG BALANCE AND REACH
MUSCLES WORKED: LOWER BACK, CORE, HIPS AND HAMSTRINGS
Begin by standing two to three feet away from the edge of your desk on a single leg, which should be slightly bent. Pretend you're holding an object in your hands and against your chest. Bend forward while hinging at the hips, as if you were going to place the object on the desk. The free leg should be lifted so it's level with your torso. Imagine that your body makes a "T." Return to standing position, without putting your lifted foot all the way down. Finish a set on one leg, and then switch sides. For added difficulty, fully extend both arms and/or hold a lightweight object.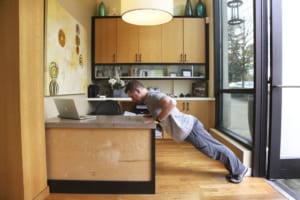 4. DESK PUSH-UPS
MUSCLES WORKED: CHEST, TRICEPS AND CORE
Place your hands on the edge of the desk so your elbows form a 90-degree right angle. Slowly walk your feet back while lowering the middle of your chest to the edge of the desk. When your chest touches the edge, extend your arms fully, keeping your core engaged. Avoid lifting your butt in the air and forming a triangle with your body.
3 WAYS TO MAKE YOUR DESK WORK FOR YOU
All desks aren't created equally. If yours isn't set up correctly, it can lead to neck and lower back pain. Here are a few tips to make your desk more ergonomic.
1. Elevate your screen. "When you're sitting up tall and looking straight ahead, you want to be looking at the top line of text in a document," says Erin Kent, clinic director at BenchMark Physical Therapy Buckhead. "If need be, use a ream of paper, textbook or small box to elevate the screen."
2. Keep those elbows in. "Elbows should be by your side and flexed at 90 degrees to prevent you from having to reach forward or down to type," says Grace Mollohan, director for the BenchMark locations in Chastain Park and Brookhaven.
3. Make sure the monitor is in front. Don't position your monitor off to the side. "And if you have more than one screen, make sure they're both centered in front of you and not spread apart," says Kent. "This will prevent you from holding your head rotated to one side, which can cause issues with the neck and shoulders."
MIND MATTERS
The exercises shown demonstrate the importance of not neglecting your body throughout the workday, but it's good to remember your brain as well. If you feel yourself getting stressed or overwhelmed, taking a five-minute mental break and meditating or just breathing deeply can work wonders.
STORY: Amelia Pavlik
PHOTOS: Sara Hanna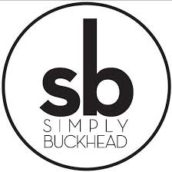 SimplyBuckhead
Simply Buckhead is an upscale lifestyle magazine focused on the best and brightest individuals, businesses and events in Buckhead, Brookhaven, Sandy Springs, Dunwoody and Chamblee. With a commitment to journalistic excellence, the magazine serves as the authority on who to know, what to do and where to go in the community, and its surroundings.