"We originally wanted to open a winery," confesses Tim Resuta, the co-founder of Atlanta's first craft cidery.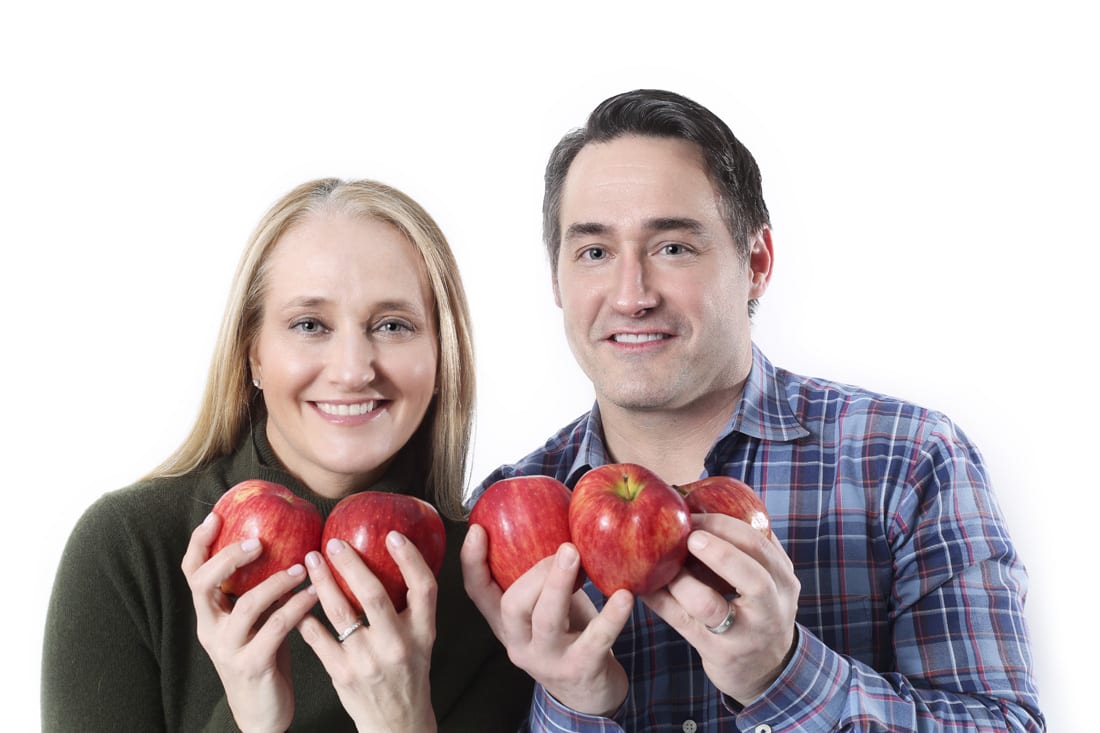 "We thought it would be a great chapter two for us. But we discovered that if you don't have $25 million to get into the wine game, you're not in the game." So instead of grapes, Tim and his wife, Maria, focused on apples, opening UrbanTree Cidery on Howell Mill Road two years ago. "We were always big cider consumers," notes Maria. The longtime Buckhead residents, with the help of Maria's sister, Jackie Annise, produce several flavors of apple cider that are available at more than 100 outlets around town, including Whole Foods, Green's and Total Wine & More. In addition to maintaining a full-time dental practice in Buckhead called Smile ATL, Tim is the head cider maker and oversees their orchard in Mountain City, Georgia, where they have 1,500 trees. Maria heads up the business side of the operation.
An apple a day keeps the doctor away, but does it keep the dentist away, too?
Tim: Yeah, I've never heard that one before. Actually, I thought these would be two separate businesses, but there is crossover. Patients ask me, "If I get that crown, do I get a free bottle of cider?"
Your best-selling cider:
Tim: The Classic. It's a little sweeter than our other ciders.
Any failed cider experiments?
Tim: I had an idea to use sriracha that I was so absolutely positive about, but it was horrible.
A surprising ingredient that does work:
Tim: Lavender. We also infuse and blend our ciders with stuff like habanero, hops, ginger, peach and basil.
Foods that go well with cider:
Maria: Our barrel-aged ciders pair best with high protein items like a big, fat steak or a stinky blue cheese.
Surprising fact about cider:
Maria: After it's done for drinking, you can still cook with it. It's especially good in barbecue sauces.
Best way to drink cider:
Tim: You want to swirl it first and smell it, similar to a wine tasting. Maria: Glassware is tricky; no one has really designed a proper glass for drinking cider. Tim: The closest thing is a beer goblet.
What it's like to work together so closely:
Maria: We've been married for 21 years and have worked together all 21 years. What he's strong at, I'm not, and vice versa.
Most important lesson you've learned since opening UrbanTree:
Tim: Never give up. Never stop trying something new. Maria: Being the first at something has advantages and disadvantages.
Any crazy experiences since starting?
Maria: Every time he drives the truck with the trailer down I-85 back from the orchard. He's called me and said, "I almost jackknifed!" Tim: I'm doing all kinds of things I haven't done before—fixing tractors, welding the press machine. It's opened up my skill set.
Complete this sentence, "Our business is …"
Maria: Growing.
Your favorite place in Buckhead:
Maria: Chastain Park. We can walk to it. Our kids have played sports there forever. We've sledded there twice in the last few months on snow days.
Your favorite local chef:
Maria: Nona Johnson of Sizzling Peach. She won season eight of Hell's Kitchen. We do lots of events with her. She loves to cook with cider.
Your favorite apple:
Tim: The Stayman Winesap. It has a lot of tannins in the skin and is a little tart, but balanced. Maria: Gala apples. They're juicy, and I like the sweetness and texture of them.
Do you ever get sick of apples?
Maria: Oddly enough, no.
URBANTREE CIDERY
1465 Howell Mill Road N.W.
Atlanta 30318
404.855.5546
urbantreecidery.com
The tasting room is open Wednesdays, Thursdays, Saturdays and Sundays.
STORY: Jill Becker
PHOTO: Sara Hanna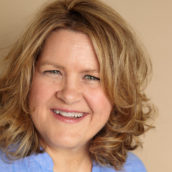 Jill Becker
Award-winning writer and editor who has penned stories for CNN, Woman's Day, Good Housekeeping, and dozens of other outlets.