THE OPTIMISTIC ARTIST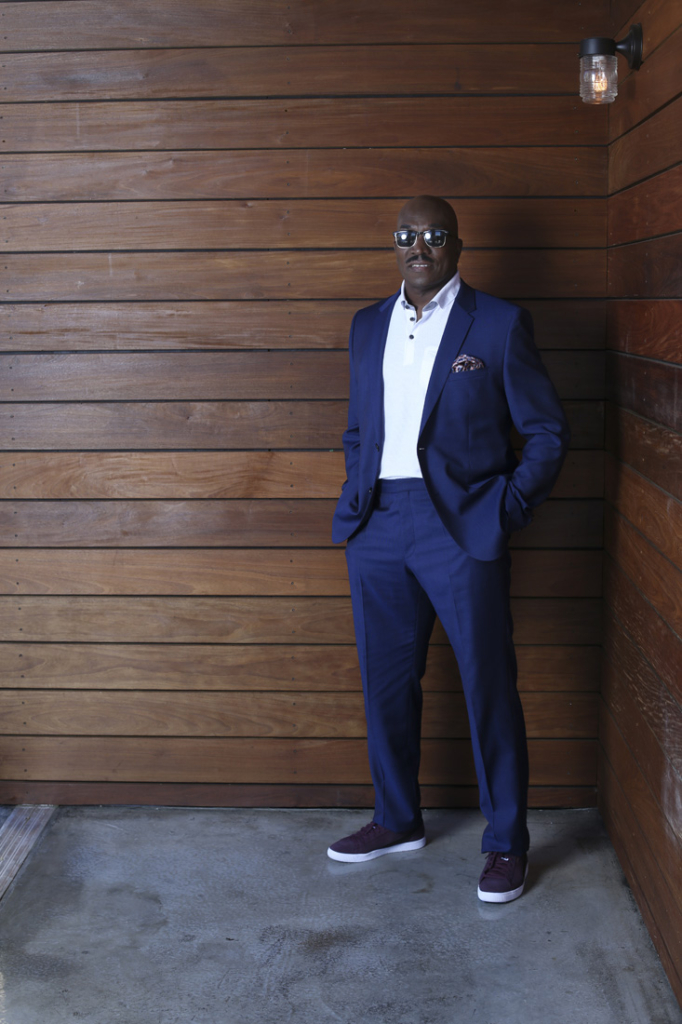 Keeping the faith: It's a notion that's powered Clifton Powell through four-plus decades of acting, couch-surfing and clerical work in lean times onto ever-more high-profile roles and to eventual acclaim. Now 60, when many are coasting into the retirement red zone, Powell seems busier than ever and is preparing to pay it forward on a grand scale.
The longtime screen star caught the acting bug while he was a student at St. Anthony Catholic School in Washington, D.C., and he saw My Fair Lady. He went to the director and asked to be in a performance, but not do any singing. He got his wish, later playing General Bullmoose in Li'l Abner. A career was born.
It wasn't long before he was accepted into Workshops for Careers in the Arts, a pilot program for artistically talented teenagers. Mornings were regular classroom work, and afternoons were devoted to acting. He went on to Emerson College in Boston where he earned a degree in speech and education.
From 1979 to 1989, Powell was in New York, forging a name for himself on stage while working such jobs as a speech counselor in summer youth programs. After 10 years, it was time to look west.
"I was doing a lot of commercials and the stage, and I wasn't making a great living," he said. "I didn't [go to California] to be a movie star but to do some TV and make a living at it."
Powell's first gig in L.A. was a play called Fraternity that put him on the road. When the run ended, he headed back to L.A. where a dogged pursuit of roles landed him a spot in the movie House Party, followed by turns in Tour of Duty, Equal Justice and Rush Hour. In the early 1990s, he played powerful drug dealer Andre on the Fox TV series "Roc" and credits this with putting him on the map.
Powell has brought to life a wide range of characters, from colorful baddies to Dr. Martin Luther King Jr. in Selma, Lord Selma. He credits his success to his determination to find the truth in his characters through extensive study in areas such as mime and improvisational theater, and his boundless love of people and old-fashioned hard work.
Powell is a fairly-newly Buckhead resident, having relocated from L.A. a year ago. He headed here for a tough guy role in "Saints and Sinners," a drama about a pastor in a small-town Georgia church. Filmed in Buckhead and in its second season on Bounce TV, the show revolves around a congregation in fictional Cypress, Georgia. Powell plays Rex Fisher, a tough guy who grew up with the pastor, but took a less saintly path in life. "Rex is involved in all sorts of nefarious activities," is how Powell puts it.
Powell says, "I relocated to Atlanta because it's very viable these days. There's a lot of work and a lot of Southern hospitality." Indeed, he's auditioning once or twice a week. That's borne fruit, as this November, he'll be intown shooting Mine Nine, a drama about West Virginia coal miners.
The veteran screen player says part of his move here came from a desire to branch out, to produce and direct, and to eventually open an acting school. He already teaches classes at the SAE Institute Downtown and is looking for about 30 people to form a repertory company.
Says the performer, "I am a Pisces and a giver. I like to see people win. My father and sister instilled in me that when there's a will, there's a way. If you have faith, you can move mountains."
STORY: Mark Woolsey and Jim Farmer
PHOTOS: Sara Hanna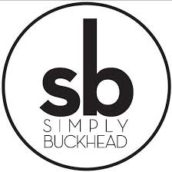 SimplyBuckhead
Simply Buckhead is an upscale lifestyle magazine focused on the best and brightest individuals, businesses and events in Buckhead, Brookhaven, Sandy Springs, Dunwoody and Chamblee. With a commitment to journalistic excellence, the magazine serves as the authority on who to know, what to do and where to go in the community, and its surroundings.