Tips for assigning age-appropriate household tasks to kids!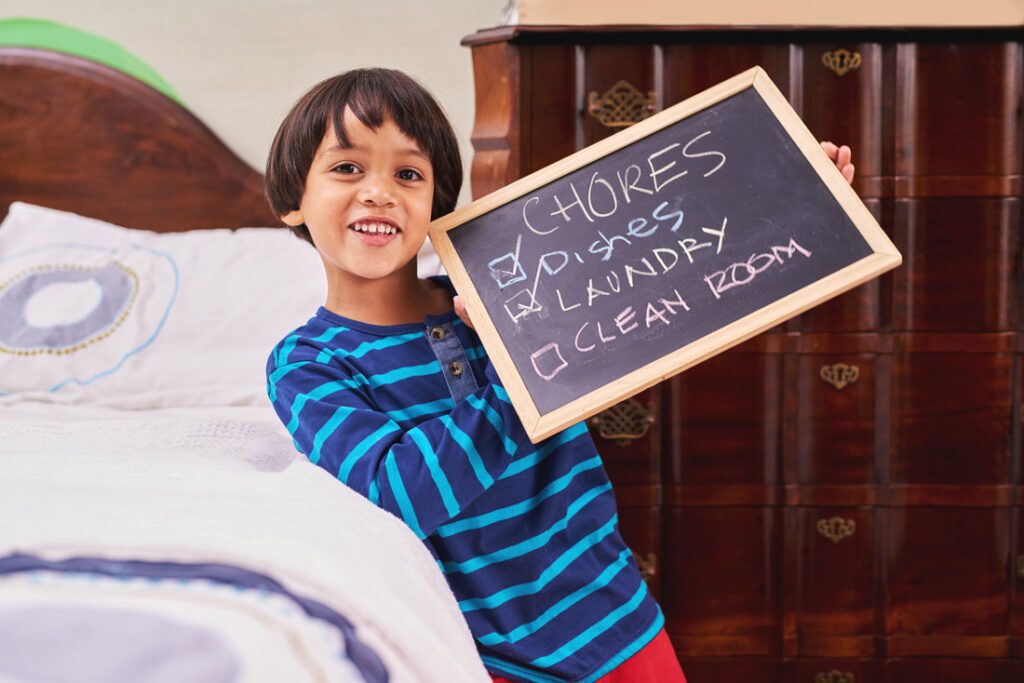 When you give kids opportunities to practice contributing to a household at a young age, they'll grow up to be more resilient adults. Assisting with chores is an important part of building their independence, establishing routines, learning time management, coping with frustration and more.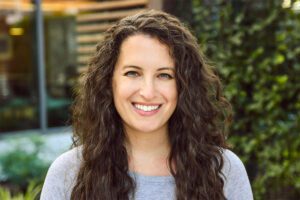 "Many kids like feeling a sense of purpose and responsibility. By giving them these early experiences, you're teaching them they're capable and helping to build their confidence," says Jody Baumstein, a licensed therapist with Children's Healthcare of Atlanta Strong4life program, who provides the following tips for parents about assigning chores.
Chores By Age
It's important to keep in mind that you know your child best, she says. "Assign chores based on their skills and abilities, as well as your comfort."
Ages 2 and 3: Put toys away, put their clothes in a hamper, help an older child or adult feed a family pet.
Ages 4 and 5: Help set and clear the table before and after meals, make the bed, dust.
Ages 6 to 8: Put groceries away, help prepare meals, wipe down counters, sweep floors, load the dishwasher, put away their laundry, feed a family pet. l Ages 9 to 12: Vacuum, wash the dishes, load the dishwasher, change their sheets, take out the trash, clean the bathroom, pack their lunch.
Age 12 and older: Make a meal, do laundry, do yard work, wash the car, care for a family pet (including feeding and walking them), help with errands.
Start Small and Be Specific
First, Baumstein says to help youths understand that everyone in the family has a role in maintaining the home. Then be super clear about what you want them to do and leave nothing open to interpretation. Show them how to do the chore, do it together, then let them try it on their own. "Allow them to get used to one chore before adding another," she says.
An Ongoing Process
Have realistic expectations and remember that all children need time to learn, says Baumstein. "Try to be patient as kids are learning and resist the urge to jump in and take over if it's not going well or isn't going as fast as you'd like. If a child needs help, ask if they'd like suggestions, or offer to do it with them a few more times so they can see how it's done."
Consistency Is Key
"If something is inconsistent, it's hard for kids to understand the expectations, which can cause confusion or frustration. Try to create a routine when it comes to when and how chores are completed," says Baumstein. For example, say, "Make the bed every morning and put dirty dishes in the dishwasher after meals." Visual prompts and reminders, such as chore charts, can be helpful tools.
Get Creative
It's normal for children (and adults!) to dislike doing chores so try to keep it fun instead of getting angry when they resist. Simple things, such as playing music or turning it into a game can make a task more enjoyable, says Baumstein.
ALLOWANCE FOR CHORES?
This is ultimately up to each parent or caregiver to decide. Baumstein suggests asking the following questions when making the choice to tie an allowance to chores:
Is this sustainable?
Is this teaching them what I'd like them to learn about personal responsibility?
Will this serve them long-term?
Will this teach them to only do things in exchange for a monetary reward?
CHILDREN'S HEALTHCARE OF ATLANTA STRONG4LIFE
strong4life.com
@wearestrong4life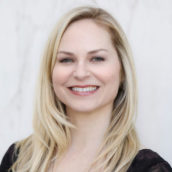 Karina Antenucci
Managing Editor and Wellness Columnist at Simply Buckhead. Blogger at Badass + Healthy.