Three perfect days in Blue Ridge.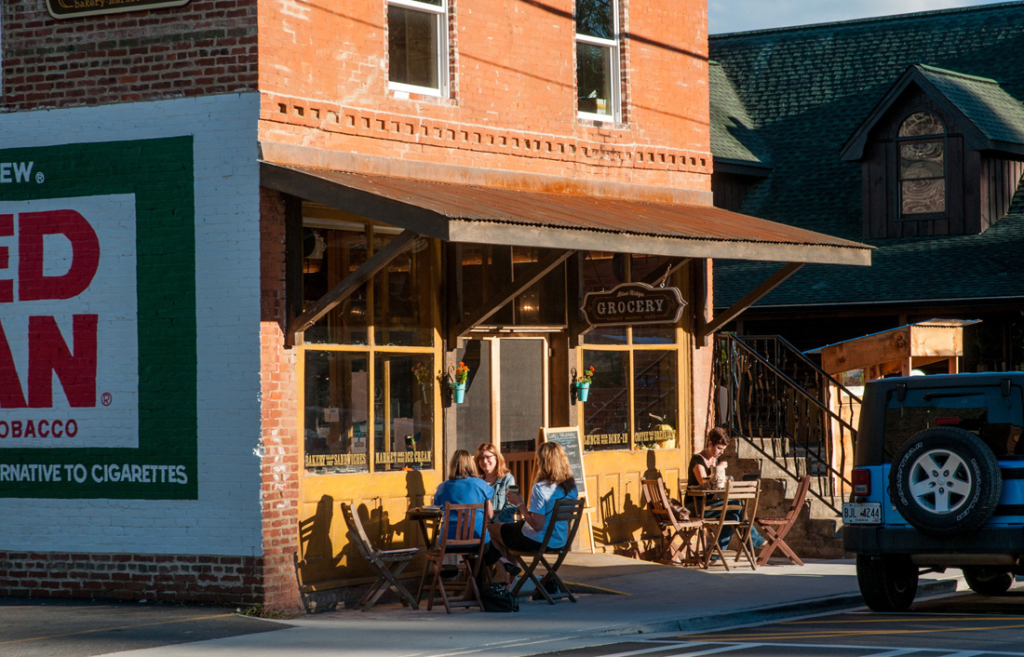 Summers are made for vacations, but far-flung destinations sometimes require enough planning to make us feel we need a vacation from the vacation. A near-perfect antidote to the planning blues is Blue Ridge, tucked in the mountains of the same name in north Georgia. It's close enough to feel easy, but far enough away to feel like a true getaway. Plus, with an elevation of 1,762 feet above sea level, it can be as many as 10 degrees cooler than Atlanta's steamy summers. Here's a suggested itinerary for a stress-free weekend escape.
Day 1
7:30 p.m. Hit the Road – From Buckhead, Blue Ridge is just 86 miles north, and by this time of night, you should be able to leave the city's famously frustrating traffic behind. TIP: If you want to stock your fridge with anything stiffer than beer or wine, plan ahead. Fannin County doesn't allow liquor sales.
9:30 p.m. Late Bite – Have a late dinner at Chester Brunnenmeyer's, one of the only places you'll find open after 9 p.m. in historic Blue Ridge. Order some succulent smoked chicken wings or cheesy pulled pork-stuffed potato skins before settling in for a good night's sleep at your local cabin rental.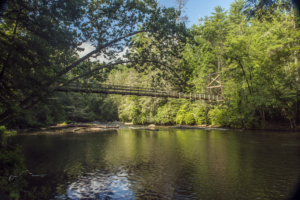 Day 2
8:00 a.m. Rise and Shine – Stop for breakfast of buttermilk pepper biscuits with gravy and sausage at Blue Ridge Grocery, and wash it down with a bracing cup of cold-brew coffee or fresh squeezed OJ. While you're there, build a picnic lunch of sandwiches, drinks and homemade cookies from the takeaway selection.
9:30 a.m. The Swing of Things –  Head just out of town to the Toccoa Swinging Bridge. Park and take an easy 5-minute walk to the 270-foot bridge, the longest suspension bridge east of the Mississippi River. Find a spot overlooking the rushing Toccoa River to enjoy your picnic before heading back to town. For a longer hike, follow the white diamond markers on the Benton MacKaye Trail that goes for nearly 300 miles.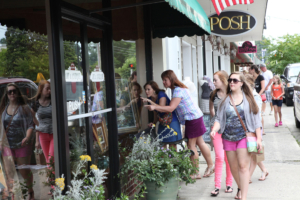 1:00 p.m. Retail Therapy – Blue Ridge's quaint downtown offers all manner of stores, from homely to high-end. Don't miss Gatewood Hall Gracious Home and Cabin Chic for stylish art and home furnishings, Juliana's Boutique for affordable women's clothing, and Out of the Blue for gourmet goods, craft beer and wine. Score a fishing license at Blue Ridge Fly Fishing, and ask the experts about lures and guides.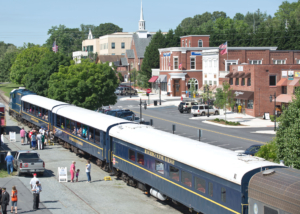 KID-FRIENDLY ALTERNATIVE: Pick up vintage candy or a bottle of Nehi soda at Huck's General Store, and buy a ticket for the Blue Ridge Scenic Railway that leaves from the 1905 depot downtown. The schedule changes based on the day and season, so check to make sure you're "all aboard!" in time for the 26-mile ride.
6:00 p.m. Pizza Pie – Order a wood oven-fired pizza at Masseria Kitchen & Bar, where just about everything is available gluten-free. After dinner, pick up a winning cupcake at The Sweet Shoppe of Blue Ridge, and keep an eye out for the bakers, who won Food Network's "Cupcake Wars."
TIP: Plan on an early meal. Almost everything downtown closes between 8 and 9 p.m.
Day 3
7 a.m. An Apple a Day – Mercier Orchards may be Blue Ridge's most famous retailer, known far and wide for its stellar apples, jams and produce. Today, fuel up with a cup of strong coffee and apple cider donuts.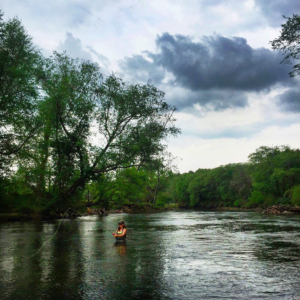 7:30 a.m. Reel One –  In Discover why Blue Ridge is known as "The Trout Fishing Capital of Georgia." Armed with your license and possibly a guide, cast a line in the rushing crystal waters around town for a peaceful last morning away. TIP: It's tempting to sleep the day away in the crisp mountain air, but fish bite best when it's cool.
12:30 p.m. Linger Over Lunch –  Enjoy a final mountain meal at Blue Ridge Brewery, where the Kobe burger is legendary, and six rotating draft brews are all made on site.
Stay Awhile
Though you won't find big-name hotels in Blue Ridge, rentals ranging from rustic to luxury abound. A Blue Ridge Vacation Cabin Rentals is a trusted source. For something unique, book the treehouse at Bear Claw Vineyards.
Map It
Download maps to the best fishing holes and hiking trails on the Fannin County Welcome Center site, and plan to follow them to the letter, since some key turns are unmarked.
IF YOU GO…
A Blue Ridge Vacation
Cabin Rentals
ablueridgevacation.com
Bear Claw Vineyards
ablueridgevacation.com
Blue Ridge Brewery
blueridgebrewery.com
Blue Ridge Fly Fishing
blueridgeflyfishing.com
Blue Ridge Grocery
706.258.2867
Blue Ridge Scenic Railway
brscenic.com
Cabin Chic
706.946.4406
Chester Brunnenmeyer's
chestersblueridge.com
Fannin County Welcome Center
blueridgemountains.com
Gatewood Hall Gracious Home
706.946.6246
Huck's General Store
hucksgeneralstore.com
Juliana's Boutique
shopjulianas.com

Masseria Kitchen & Bar
706.946.1511
Mercier Orchards
mercier-orchards.com
Out of the Blue
outofzbleu.com
The Sweet Shoppe of Blue Ridge
thesweetsouth.com
STORY: Jennifer Bradley Franklin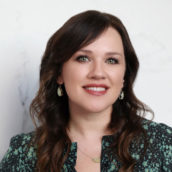 Jennifer Bradley Franklin
Senior Contributing Editor and Beauty Columnist at Simply Buckhead. Travel, Food and Design Writer and Author.