Local radio superstar's foundation prepares the youth of today to succeed tomorrow.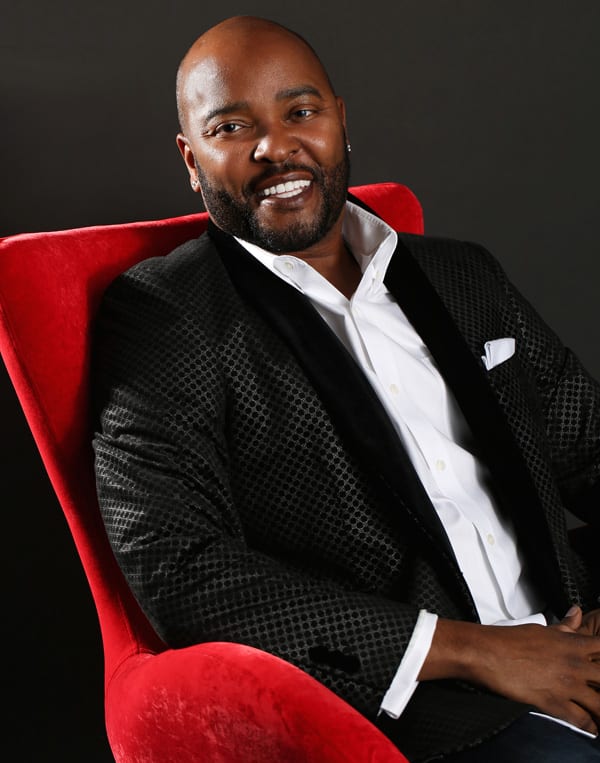 STORY: Jim Farmer
PHOTO: Sara Hanna
As a radio fixture, Ryan Cameron needs no introduction. The V-103 on-air personality, twice an Emmy Award winner, not only is a beloved public figure but also heads his own charitable foundation. The Ryan Cameron Foundation has been serving Atlanta since 2002, encouraging area youth as they transition to adulthood. With programs, such as a Leadership Academy and an Anti-Violence Forum, and a thick list of beneficiaries, the foundation continues to grow. We caught up with Cameron— who was born in Atlanta and has lived in Buckhead since the late '90s—to find out more about the work the foundation does.
How did the foundation begin, and what is its mission?
We have been doing a celebrity bowling event since 1991, when I was a part-timer at V-103. What I was doing was guaranteeing a $5,000 donation to a charity each year. Around 2001, there was a lot of bad publicity about nonprofit organizations using money to do other things besides supporting charities. That is when we decided to form a foundation—I wanted to make sure all the money raised went exactly where it was supposed to go. Our mission is to provide support for Atlanta youth and get them ready for the real world. We work with kids mostly from the ninth grade to the time they are ready for college, but with our anti-violence/anti bullying summit we start as early as fifth grade.
What are some of the issues you're trying to address?
One of the things we are trying to get the kids to do is have a relationship with a healthcare professional. The youth health fair targets kids of all ages. A lot of times, the only time they see a doctor, other than a pediatrician, is when they have to go to an emergency room. We are trying to get them comfortable with having a healthcare provider. It's important to do that for those times when things are going well and when things are not. Tell us about the Leadership Academy. This is the ninth year. We start taking students in the ninth grade. They have to write a letter about why they should be in and someone has to recommend them. We work with them through college. We provide everything from a book stipend to a business suit to a laptop. We teach skills, such as financial management, etiquette and life skills, and [about] the pitfalls of going from high school to college and how that can be overwhelming. We want to make sure they are prepared. When they walk across the stage and get their diploma, we think they are ready for the next level.
Have any students blossomed from the experience?
One of our students, Romie Williams, was a Gates Millennium scholar (a scholarship offered to young people by the Bill & Melinda Gates Foundation) we began working with in the ninth grade. She is doing very well in her chosen field—she's at NYU majoring in broadcasting with a minor in theater. Romie was shy and introverted. It's like a butterfly and a cocoon. She became a butterfly. We encouraged her, gave her opportunities to interact. She became active in school. You have to be around other like-minded individuals to boost your confidence.
Why is the foundation important?
My grandmother would take me to visit people down on their luck at the church mission, as early as age seven or eight, and we'd give out sandwiches and soup. It instilled the positivity of giving back to the community. This organization lets young people know early that they have to give back. I am trying to pass [this philosophy] along and give them the incentive to do well in their community.
RYAN CAMERON FOUNDATION
ryancameron.org
SimplyBuckhead
Simply Buckhead is an upscale lifestyle magazine focused on the best and brightest individuals, businesses and events in Buckhead, Brookhaven, Sandy Springs, Dunwoody and Chamblee. With a commitment to journalistic excellence, the magazine serves as the authority on who to know, what to do and where to go in the community, and its surroundings.