5CHURCH FOUNDER AYMAN KAMEL HAD ONE GOAL: EXPAND TO BUCKHEAD!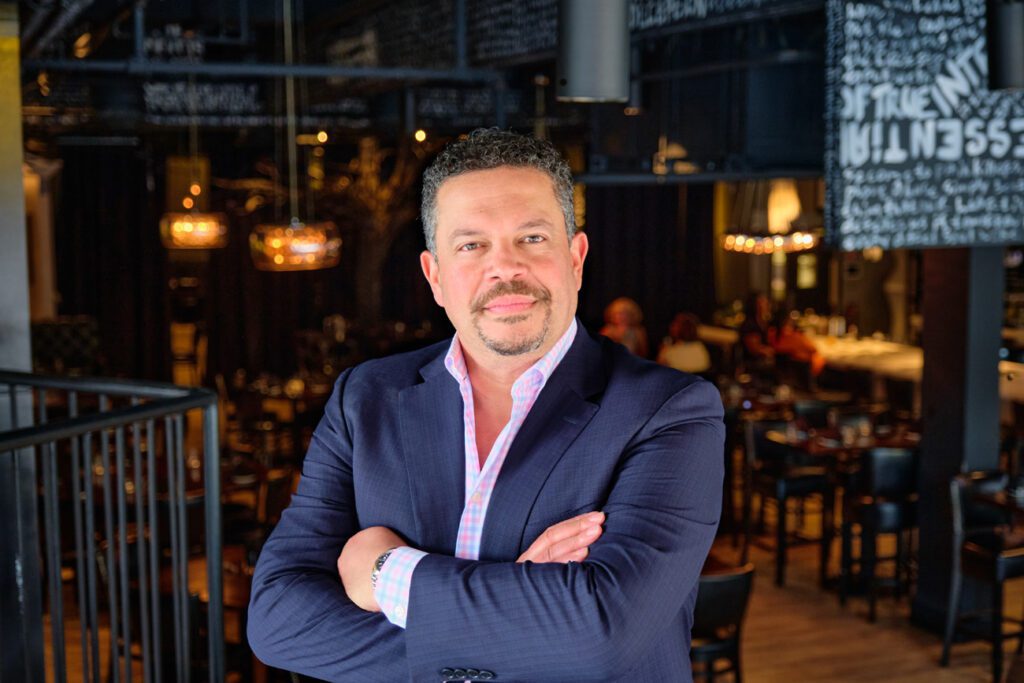 An Italian-Egyptian immigrant, Ayman Kamel arrived in New York in the '90s, trading his engineering degree for a career in hospitality. Kamel learned the business from his uncle, but after losing his restaurant located across from the World Trade Center to 9/11, he moved south. He opened the first 5Church in Charlotte, followed by Charleston, and in 2016, Midtown Atlanta.
"I fell in love with the restaurant business," he says. "Seeing the smile on our guests' faces on their way out, saying they had the best time, makes it all worth it."
As he explored the city, he became enamored with Buckhead. "It was my dream for the last five years to be a part of the community," he says. "The area is so unique; it has everything every neighborhood would wish for. I knew it was only a matter of time—I wanted to be associated with Buckhead." That dream is coming to fruition with the fall opening of 5Church Buckhead in the former Sage Woodfire Grill space. Slightly smaller than the Midtown location, 5Church Buckhead boasts a sunroom with a retractable glass ceiling and a new menu specific to the area.
"I plan to be in business for the next 20 to 25 years. To be able to do that, our business continues to evolve," he says.
We spoke to him to learn more.
What's the funniest thing that happened when you were opening 5Church Midtown?
The artist we hired, Jon Norris, was painting the words to The Art of War on the ceiling of the restaurant and got annoyed with me because I kept asking him when it would be finished. So he told me afterward that he hid "beware of the owner" or something like that in the text.
Why did you decide to expand to Buckhead?
In 2019, I took a survey of every guest who walked in the Midtown restaurant (3,000 a week) asking what ZIP code they came from. More than 6% were from Buckhead. That's when I knew 5Church Buckhead would be the perfect location.
What's unique about the Buckhead restaurant?
The most popular items—the lamb burger, 60-second steak and scallops— will stay. Part of the menu will change weekly based on local farms. The key is the art and ambiance. We'll be choosing local artists and changing the artwork every six months. Instead of The Art of War, we'll showcase the history of Buckhead. We'll have a chef's table for 10-12 people. The chef will present the dishes and the thought behind them. I am working hard to put it inside the prep area of the kitchen so diners can watch the staff working while they enjoy their dinner.
What are your hobbies?
When I'm not getting my butt kicked by work, I love to spend time with my lovely wife and two kids (a collegeaged son and a daughter in high school). I love to watch soccer. I watch European soccer, but my children and I are big Atlanta United fans. In fact, [the players] come to enjoy themselves at 5Church. I've traveled all over. You name it, I've been there: France, England, Holland, Spain, Egypt, Germany, Denmark. My family loves Mexico. That's the happy place for us after a long year. My dream is to travel to Japan.
5CHURCH BUCKHEAD
buckhead.5church-atlanta.com
@5church_buckhead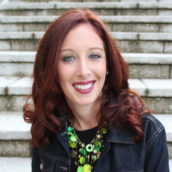 Carly Cooper
Foodie Tastemaker Columnist at Simply Buckhead. Contributing Editor at Atlanta Magazine. Restaurant Aficionado and Mother of Two.