Marisa Meddin brings the much-loved The Dessert Place treat back to Buckhead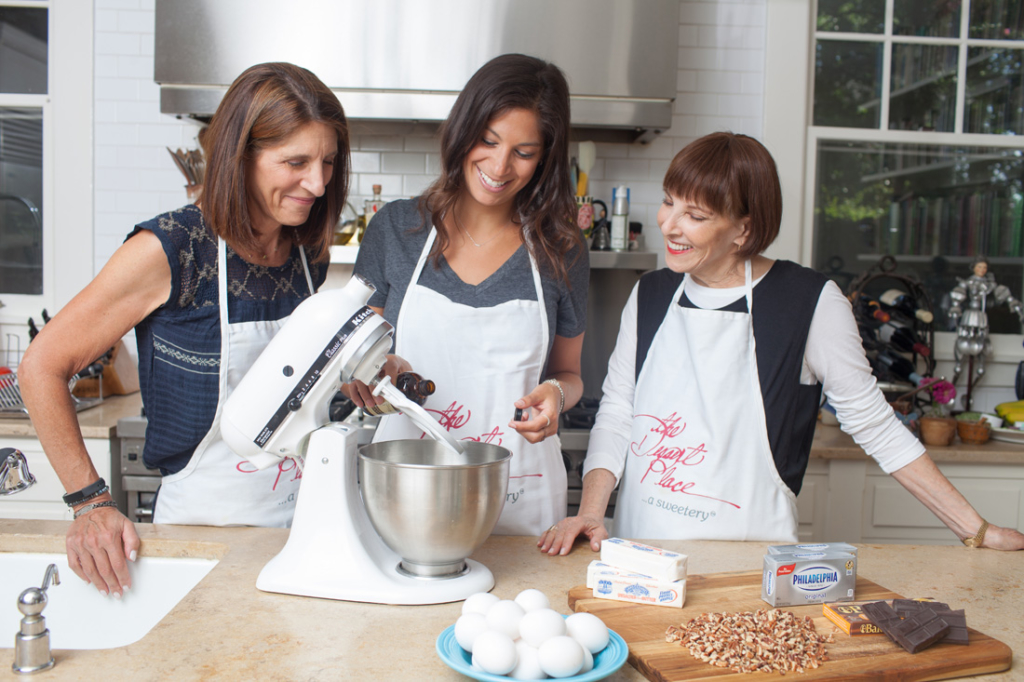 Nearly 40 years ago, Sheryl Meddin and Bennett Frisch were looking for a place to hang out and eat dessert. When they couldn't find one, they created their own, and The Dessert Place was born. Its biggest location resided in what is now The Shops Buckhead Atlanta in the '80s and '90s. In 1996, four locations and many cakes, cookies and brownies later, the pair decided to close the business to focus on their families. But last year, Meddin's daughter and Frisch's goddaughter Marisa Meddin, 29, began the process of resurrecting it.
"The Buckhead community was so passionate about The Dessert Place. People went on first dates there and hung out with friends until late," says Marisa Meddin who moved back to Atlanta in 2016. "It's a really special brand to people who have been in Buckhead for 20-plus years."
"I relished cream cheese brownies for years, then had to go through withdrawal," says longtime customer Blake Van Hoy. "I got some from my sister in Atlanta this Christmas and it was game on! They were just as good as I remembered. So, I happily disburse them as gifts now."
The new Dessert Place sells the original's famous cream cheese brownies online, as well as at Michael Burton Colors in Buckhead (her godfather's store) and Callie's Hot Little Biscuit in Virginia-Highland. Meddin, who bakes them with her mom at a commercial kitchen north of Buckhead, also added a gluten-free option.
She shares her story below.
Why did you decide to re-launch The Dessert Place?
I was working in corporate marketing at Pepsi, living in L.A. and looking for something new. My mom was telling me how a stranger in Alabama messaged her and begged her to send her cream cheese brownies. We used to get a lot of requests like that. In August 2016, I launched the website and started selling.
What's the "secret sauce" that makes your brownies so special?
The recipe is top secret. I've never tasted a brownie like this. It's a unique combination of a chocolatey base and a layer of cream cheese mixed into the top.
Tell me more about yourself.
I love to play sports like soccer and basketball and walk the BeltLine and Piedmont Park. I went to University of Michigan and studied business. I also love to travel. I've been to 30 countries. I just got back from Cuba, Israel, Greece, Turkey, Brazil and Costa Rica.
What are your plans for the future?
My goal is to see what other products I can add, or think about a physical location where people can pick up [products] one day. That's been the biggest request since I came back [to the business].
Do you find that most of your customers are driven by nostalgia?
My mom's generation of people who heard it was back is the biggest chunk of customers. My friends here have started telling their friends. Anyone who finds out about it is addicted and loves it. I also deliver them through UberEats. That has brought in a younger crowd.
THE DESSERT PLACE
404.382.8878
thedessertplace.com
STORY: Carly Cooper
Photo: Jamie Hopper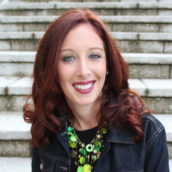 Carly Cooper
Foodie Tastemaker Columnist at Simply Buckhead. Contributing Editor at Atlanta Magazine. Restaurant Aficionado and Mother of Two.