Brea Fullerton is obsessed with keeping your jewelry sparkly!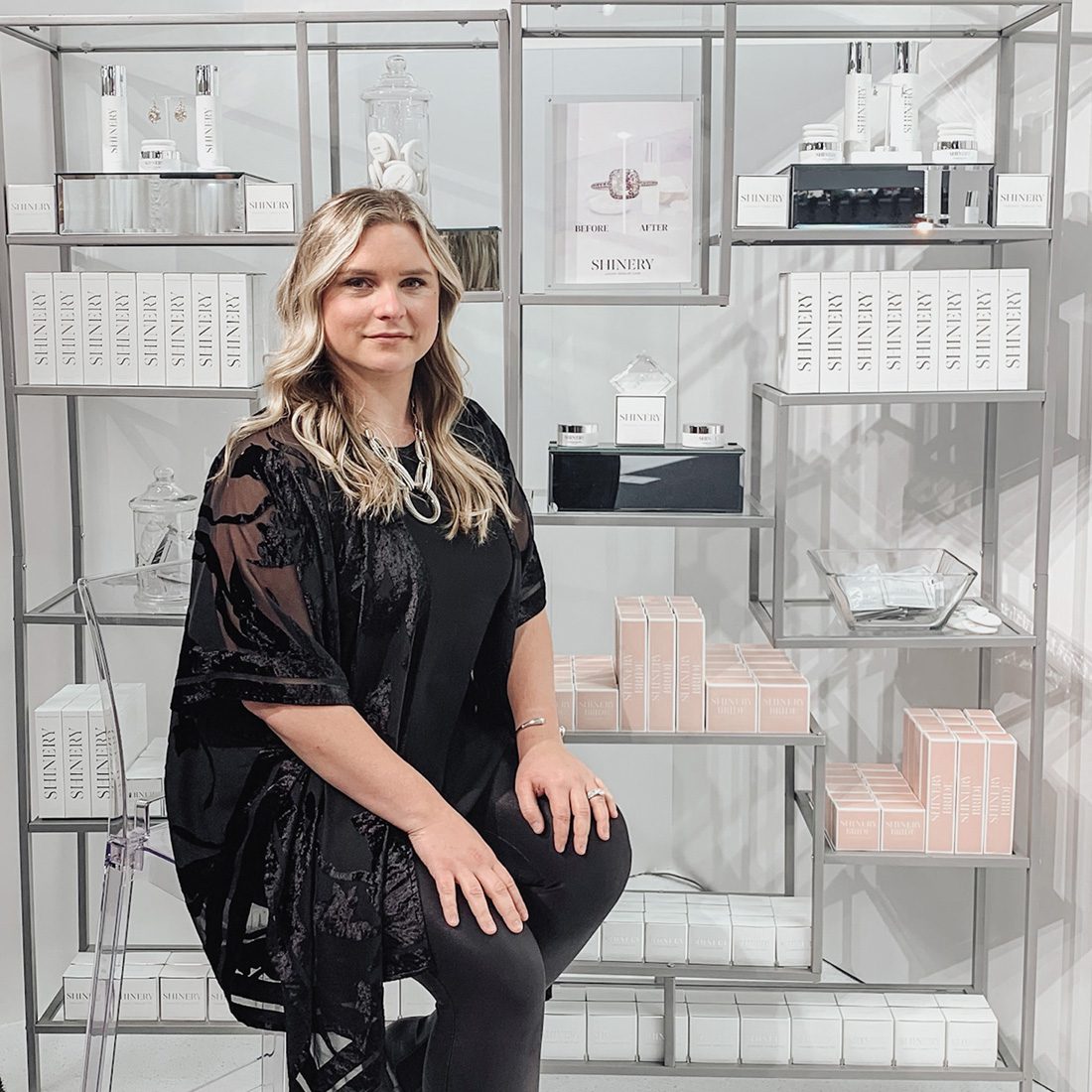 After getting engaged in 2018, Brea Fullerton became fixated on caring for her engagement ring, which easily gathered gunk from hand lotion and the like. She soon learned that all of the available at-home options for cleaning jewelry, including dip jars and Dawn detergent, either used harsh chemicals that she didn't want near her skin or didn't quite do the trick to remove buildup. Though her career path was in sports and entertainment, she set out to create a product solution.
Shortly after her wedding, Fullerton moved to Atlanta and founded SHINERY in 2020. Its hero product is the Radiance Wash, a hand soap and jewelry cleaner in one that is gentle, nontoxic and moisturizing for the skin yet strong enough to remove everyday dirt, oil and grime from your bling. Two more silver and white products followed including Radiance Towelettes for an on-the-go shine-up and the Illuminating Pom, a chemical-free sponge to polish metals. The Bridal Collection features the same three products repackaged in pink and white. Located in Upper Westside, the team does all of its shipping and receiving.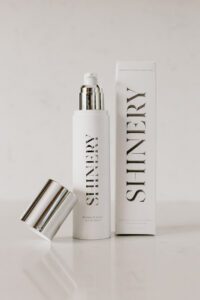 Here, we chat with Fullerton about how she pulled off a consumer packaged goods launch.
What was the straw that broke the camel's back?
On my wedding day in 2019, the photographer asked to see my ring. It was just professionally cleaned, yet I could see lotion and gunk stuck in the crevices. I thought, 'How do we not have jewelry cleaner in the bridal suite? We have dress tape, boob tape, everything.' I was frustrated that my ring wasn't clean.
What did it take to get SHINERY's wash right?
I met with chemists for 16 months to develop the idea, formula and brand. Every chemist I initially spoke with said it had to have ammonia, that the jewelry has to sit in a formula. On the more natural, gentle side, people said they don't have super cleansers to address grease. That's when I stopped asking for a "jewelry cleaner." I said I needed it to be a cleanser that was safe and moisturizing for hands but a super cleaner for jewelry.
How often do you recommend washing jewelry?
For rings, daily. Jewelry cleaning is often seen as a chore and done once a month maybe. So we're all walking around with dirty jewelry. The true innovation in SHINERY is how easy and gentle it is for daily use on all metals and gemstones, though you should defer to your jeweler's instructions. If a piece cannot get wet, then we say you shouldn't use our product.
What are you most looking forward to this year?
I look forward to more customer stories. We've received a couple DMs from people using our products to clean old silver heirloom pieces, Christmas ornaments—applications I never thought of. What people write to us is so meaningful and sentimental.
What advice would you give someone else who wants to launch a product line?
You're truly only as great as your partners in the beauty/cosmetic/consumer packaged goods world. You're in a relationship with several different companies, from manufacturers to people who print, make boxes and bottles, so finding quality partners is important.
SHINERY
Available at Nordstrom Perimeter, Brown & Co. Buckhead, nordstrom.com and shinery.com, @shinery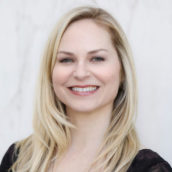 Karina Antenucci
Managing Editor and Wellness Columnist at Simply Buckhead. Blogger at Badass + Healthy.