LOOK YOUR BEST ON THE BIG DAY!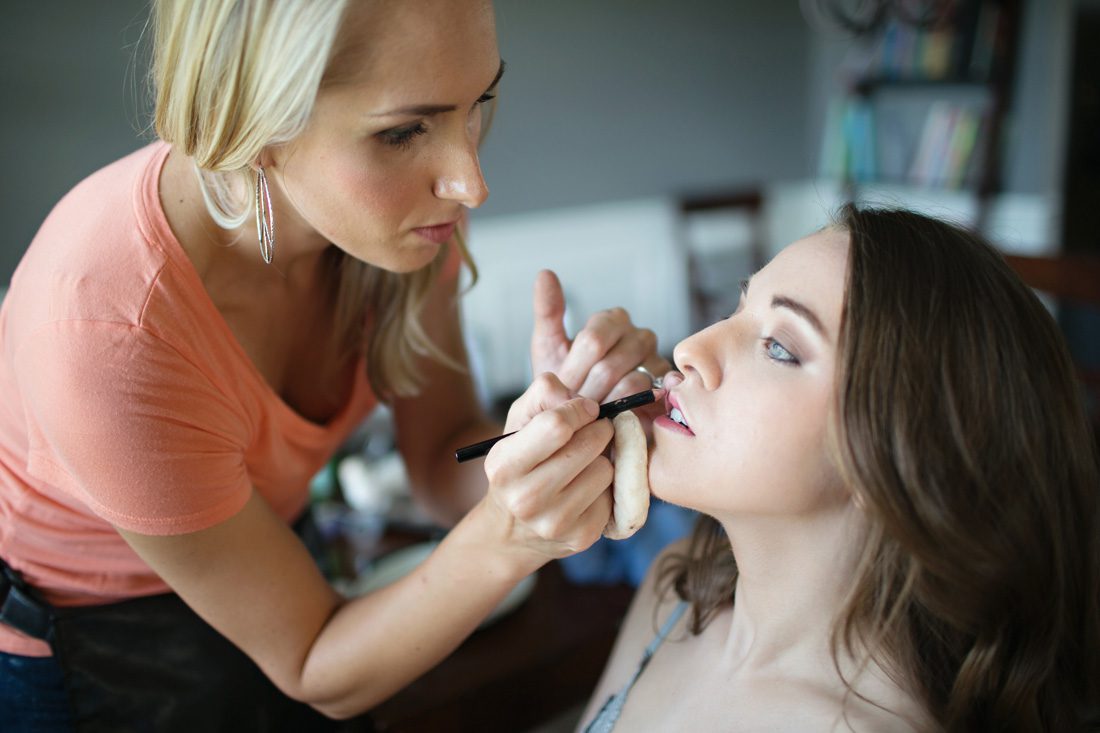 Everyone walking down the aisle wants to look their best, from brides and grooms to attendants and parents. While a few of the finishing touches can be done at the last minute, some impactful aesthetic details are more of a process. Here are the tools you need to build your ideal beauty timeline.
TONE IT UP
If you've ever tried to kick your fitness into high gear, you know that results take time. Joyce McNally, a Sandy Springs-based personal trainer, recommends meeting with a trainer at least six months ahead of the wedding to discuss your goals, any lifestyle changes you are willing to make (think upping your daily steps and altering eating habits) and lay out a schedule for training and other workouts. Her tips? Pick a workout you actually enjoy, such as spin or dance classes for cardio, add some strength training and don't resort to quick fixes or crash diets. "Your wedding guests won't know a number on the scale," she says. "Working toward fitness goals can help you feel strong."
LASH OUT
All eyes will be on you at the ceremony and reception, so you want to make sure your eyes look spectacular. Lash extensions are one way to make sure your peepers stand out. The process involves a technician individually gluing semi-permanent lashes onto your natural ones, so you get fuller, longer lashes without mascara. "You can have tears of joy without being worried about ruining your makeup," says Anastasia Peck, lash artist and owner of Blink & Wink in Buckhead. For those who haven't had extensions, start them a few months before the wedding. The every-three-week refill schedule will give you time to figure out what you like and make adjustments, since the extensions come in varying shapes and sizes. She suggests getting a refill a few days before the ceremony. "With extensions, you can wake up, and you're ready to go," Peck says.
GET YOUR GLOW ON
Want a tan without sun damage? Get a spray tan. Julie McGee, owner of True Glow, advocates finding a spray tan provider who applies a rapidly developing solution by hand using a high-volume, low-pressure sprayer for even coverage. "Book a trial spray at least a month in advance," she says. "You can see how the color develops, how long it will last and if you need to tell your tech to tweak the color." The week of your wedding, book your spray tan two to three days in advance to give your color time to develop and allow you to shower before the big day. McGee's pro tip for making your spray tan last: "Apply Eucerin Advanced Repair body lotion all over your skin twice a day," she says.
FLAWLESS FINISHES
Hair and makeup on the wedding day can be the icing on the cake, but those final looks are often the product of months of planning. Jessica Lyness Kendall, artist and owner of Beauty Asylum Hair & Makeup, recommends booking your chosen stylists a year or more in advance since in-demand vendors book early. Next, gather a few inspiration photos for hair and makeup you like, as well as images of your dress, so stylists understand your desired look. "We request pictures to evaluate what is achievable. Hair length, texture and density are important," Kendall says. "We make recommendations based on all these details." Book a trial session six weeks in advance of the big day, armed with your veil and accessories so you can tweak the look.
Kendall also notes that it's best to have your last haircut at least six weeks before the wedding day ("Freshly cut hair can act as virgin hair, and this will not hold curls or pins as well," she says).
Beauty Asylum Hair & Makeup
beautyintervention.com
@beautyasylum
Blink & Wink
404.906.3200
blinkandwink.com
@blinkandwink_atl
Joyce McNally
@joycemcnally
True Glow
678.437.8256
yourtrueglow.com
@trueglowtan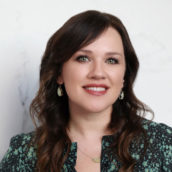 Jennifer Bradley Franklin
Senior Contributing Editor and Beauty Columnist at Simply Buckhead. Travel, Food and Design Writer and Author.