SAVOR FRENCH FARE AND INTERACTIVE LIVE THEATER.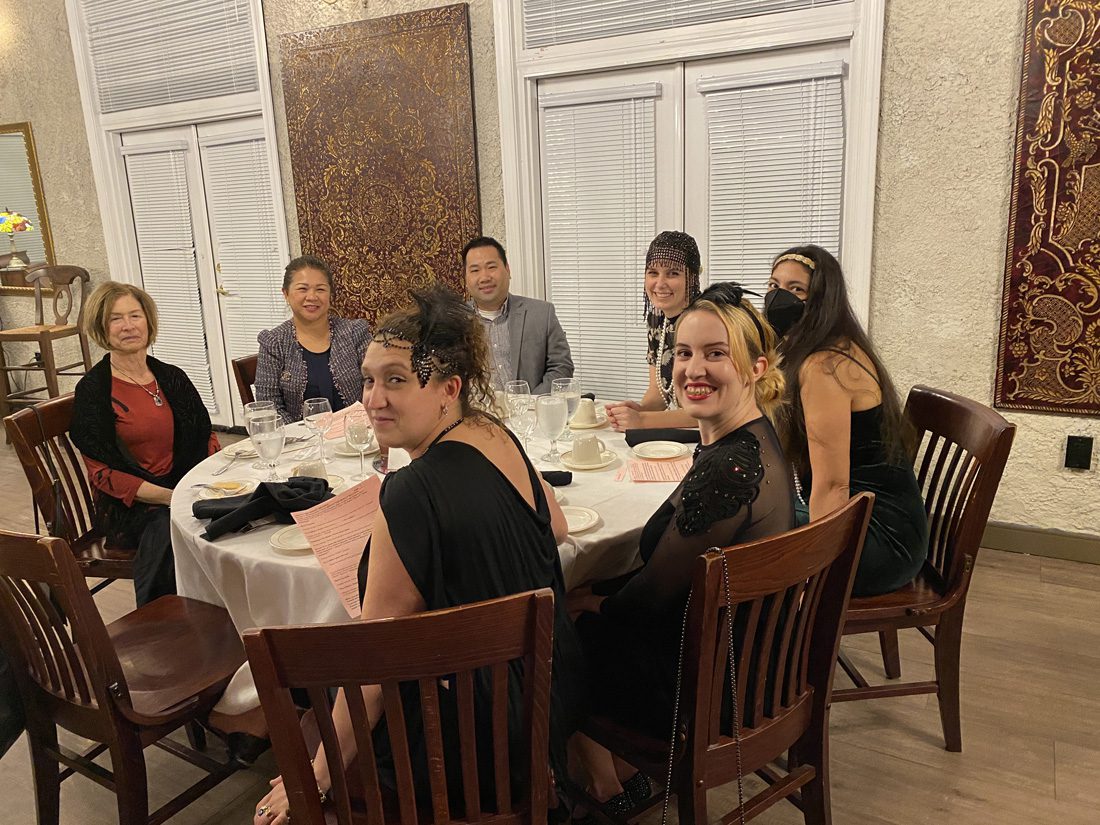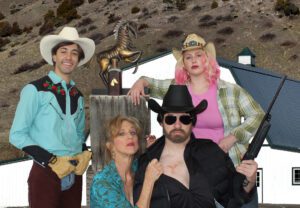 Spice up date night with dinner and a show at Petite Violette, where guests can sink their teeth into a juicy murder mystery and a four-course meal in the private Bordeaux Room of the French restaurant in Brookhaven.
Every Friday and Saturday night, professional actors lead the audience in an interactive production of Murder, Mystery, and Mayhem, scripted with a comedic twist for loads of laughs. Participants can snag a prominent role, opt for a small part or choose to be a spectator.
"We offer a unique night out for couples, families with older kids, team building or anyone who wants an evening of laughter and fantastic food," says Creative Director Katie Kneeland, an Atlanta-based actress and singer. "No two performances are ever the same because our cast of actors rotates, and members of our audience will provide some of the supporting roles in our show."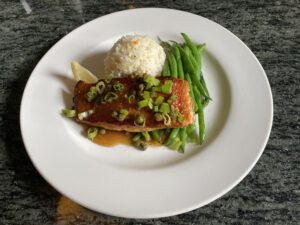 Designed for adults but suitable for ages 10 and up, the original productions are changed up quarterly. Now playing, Yellowstonezark pits a riled ranch owner against a new casino threatening his land in a cheeky nod to "Yellowstone" and "Ozark." Chock full of nutty characters, it's staged by the same team that formerly entertained at Agatha's: A Taste of Mystery, which ran for more than 30 years downtown.
As for the grub, it's gourmet all the way, from appetizers and a fresh salad to a seasonal entree with meat, fish and vegetarian options, a glass of wine and dessert. "The seating is family style," adds Kneeland, "so you may even leave with new friends."
Anthony Gropp, co-owner and head chef at Petite Violette, says, "We love hosting social groups like bachelorette parties, birthday parties and girls' nights out because it's so much fun to watch them get in on the action and have a great time. They make memories that are unique to our event that will last a lifetime."
Cost is $75/person. Check-in starts at 6:45 p.m. for the 7:30 p.m. show
MURDER, MYSTERY, AND MAYHEM
404.634.6268
petitevioletterestaurant.com/events
@petiteviolette74