A new haircut salon concept comes to life.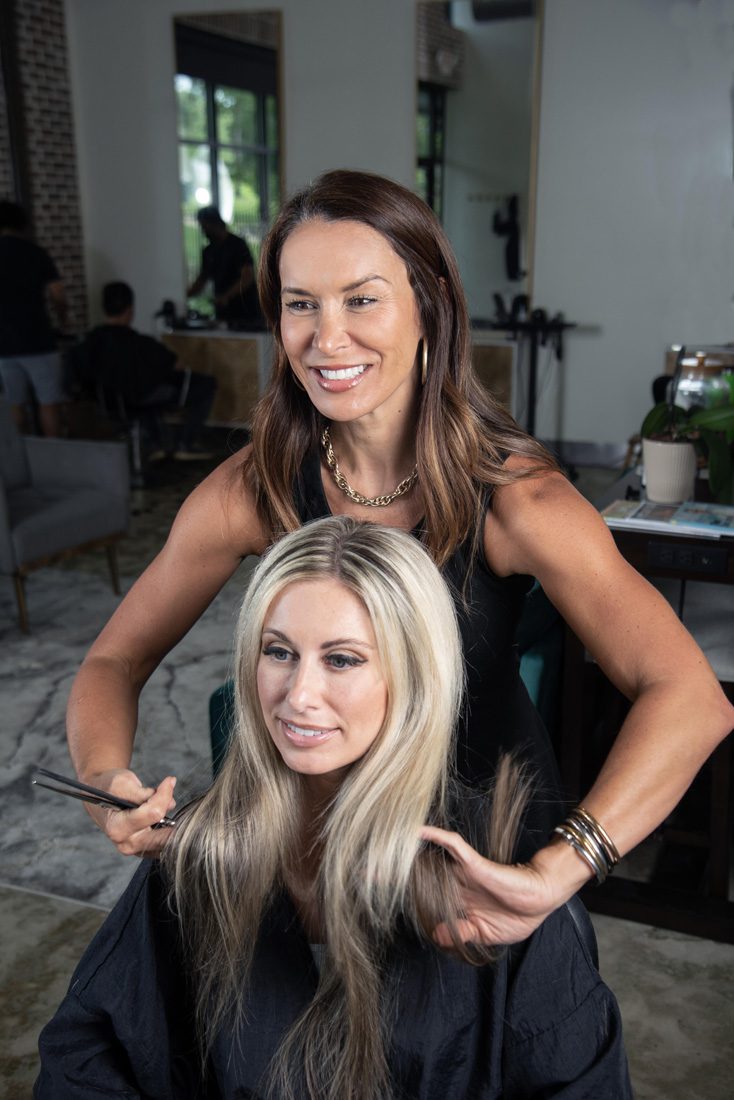 Shear Salon Owner Jodi Grieshop is grateful that 24 years into being in the industry, she still loves her job. She opened her Chamblee salon in 2007 when she was 27 years old and wouldn't trade working behind the chair and the hustle and bustle of that environment for anything. Grieshop loves it so much that she wants to give other stylists a chance to run their own salons, too. In early fall, she is launching a series of pop-up events at Sugarcoat Beauty locations to tease her new franchise concept: Edge Boutique, a quick-service hair-cutting salon.
"Many stylists are amazing at being creative but need some guidance when it comes to the business side of things. With Edge, there is a built-in business model, design, products, training—everything is ready to go for them," says Grieshop, who was recruited to come to Atlanta from Minnesota at age 24 by DASS Salon and Spa co-owner Don Shaw.
Edge will offer 15-minute dry haircuts for men, women and kids for $35. Don't bother bringing in a picture to show your stylist how you'd like your hair done. Here, you'll choose your new 'do from a menu of eight styles with fun and gimmicky names like the Rebel, a heavily layered cut with attitude, and Influencer, featuring long, soft layers to flatter any selfie.
"These are eight of the most sought-out, basic, classic cuts," Grieshop says. "You're getting a fresh new cut from a well-trained professional stylist in a beautiful space without breaking the bank or having to overthink anything."
The design of the future brickand- mortar spaces that Grieshop hopes will launch this fall, pending interested franchisees, will look polished and well-branded like an upscale salon. However, don't expect many bells and whistles. There are exactly zero add-ons and no shampoo bowls, curling irons or flat irons.
Not sure about a dry haircut? Grieshop assures that it's a common practice. "I have done most of my cutting dry for 20 years now. The drier your hair is, the stronger it is. Dry cutting causes fewer tangles when brushing wet hair; the stylist can see the hair's density and texture better when it's dry. It's a good thing to do technically and timewise!"
Along with the Edge launch comes the availability of its signature, eight-product styling line that will be available for purchase. Grieshop's favorite is the dry texture spray, "a mix between a feather-light hairspray and a dry shampoo that gives hair some texture to create a styled look without being sticky."
For ultimate convenience, salon clients will be able to book an appointment, pay, tip, purchase products, earn rewards and refer friends through the Edge Boutique app.
Grieshop expects the new concept will initially appeal to 25- to 35-year-olds, as well as moms short on time and those tired of a costly cut who want a more elevated experience than going to a chain hair-cutting salon or the lower level of stylist at most salons.
"It's hard to find a place to get a good haircut. Most people want a nice, basic, quick, efficient, trendy, feel-good-about-yourself experience," Grieshop says.
EDGE BOUTIQUE
@edgeboutique.us
SHEAR SALON
770.676.7194
shear-salon.com
@shearsalonatl
PHOTO: Joann Vitelli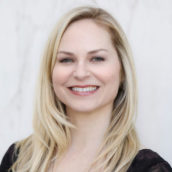 Karina Antenucci
Managing Editor and Wellness Columnist at Simply Buckhead. Blogger at Badass + Healthy.