The creative genius behind a popular Atlanta homegrown brand finds her groove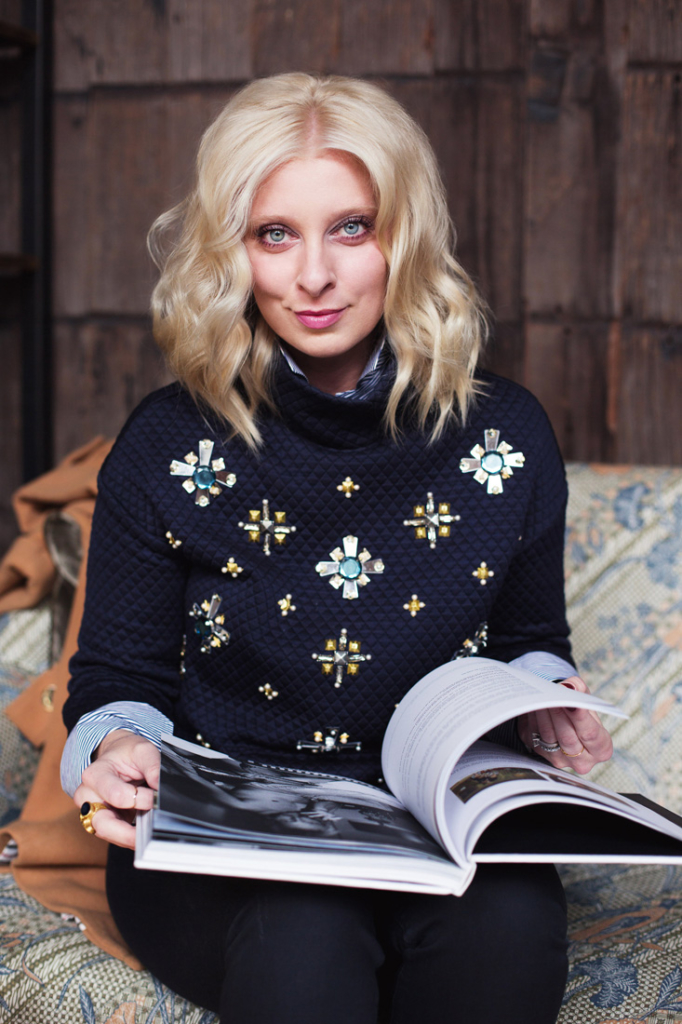 After testing the waters with a handmade bracelet business on Etsy, Mandy Kellogg Rye, a former digital healthcare consultant and Chicagoan, launched her well-read blog Waiting on Martha (WOM) in 2012. The site eventually transformed into an e-commerce business aimed at serving stylish women who were looking for witty gifts and chic yet lighthearted and colorful home-decor items. "I think, like a lot of people, I wanted a creative outlet, even though I loved my job." After making the jump to WOM full-time in July 2014, Rye's business blossomed, yet she admits it took probably three buying seasons (a year and a quarter) to fully understand her customer and which products would sell. In time, WOM also brought opportunities to style major campaigns for big-name brands out of her Sandy Springs home that serves as an office, storage space and photo studio. Having recently revamped her blog and online store to be more user-friendly with cleaner graphics and simpler fonts, Rye revealed some of her latest happenings.
First up, the question on everyone's lips: Who's Martha?
I named my company right after watching the Christopher Guest film Waiting for Guffman over a bottle of wine. Martha Stewart was in her heyday. I love her because she does everything I love—food, interiors, DIY—and I couldn't use my real name because I was still working fulltime. So WOM was an homage to her.
What new products can we expect to hit the online store soon?
We're so excited about the amazing beach bags coming in, plus on-trend pool inflatables for summer like a pineapple, a banana, rainbows, swans, flamingos. We stock everything in our warehouse on Collier Road [shared with Country Club Prep], where we do all of our order fulfillment and shipping.
You've lived on the northern outskirts of Buckhead for a few years now; what attracted you to this area?
When I was living in Chicago and visiting my parents in Atlanta, we'd always go shopping in Buckhead, and my husband, Anthony, does commercial real estate here. Buckhead has always felt like home; there could be no other choice for me. As a community, it's always been very nurturing; there's such an incredible group of creatives here who have helped me grow with WOM. And my blog readers and customers are definitely Buckhead dwellers. They are the ones I relate to most. You're consistently involved in big brand collaborations.
What are some of the latest campaigns you've styled?
I just wrapped a spring one for J. McLaughlin and an Easter theme with Pottery Barn. I'm also working on a project with the Canopy by Hilton brand of hotels; the first U.S. location opened here in Atlanta last year. I'm also working with the Atlanta Food & Wine Festival, Orbitz gum, Draper James, Mark and Graham, Farrow & Ball, and a lot of other fun ones.
Wow! A lot going on. So what else is on the horizon for you?
Beyond strengthening the business, we're working toward a brick-and-mortar store. We just can't comment on it at this time. This dream is four years—and four pop-up shops— in the making, so I feel well prepared. There's a solid foundation now, and it gives me a lot of ease about signing a long-term lease.
And you just launched another concept recently.
Yes, it's a sister site to WOM called The Well Code, a modern-day apothecary. I'm very interested in health and wellness, and everything we carry is nontoxic and natural—think brands like One Love Organics, French Girl Organics and a great line from Canada, Woodlot, that makes these cool salt-and-clay soaps. Along with our favorite beauty products, we'll also have Eastern remedies like crystals and smudge sticks. I feel like the Buckhead crowd is ready for something new.
WAITING ON MARTHA
waitingonmartha.com
STORY: Kate Abney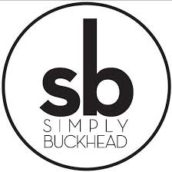 SimplyBuckhead
Simply Buckhead is an upscale lifestyle magazine focused on the best and brightest individuals, businesses and events in Buckhead, Brookhaven, Sandy Springs, Dunwoody and Chamblee. With a commitment to journalistic excellence, the magazine serves as the authority on who to know, what to do and where to go in the community, and its surroundings.