PET-SITTING SERVICES OFFER LOVING HOMESTAYS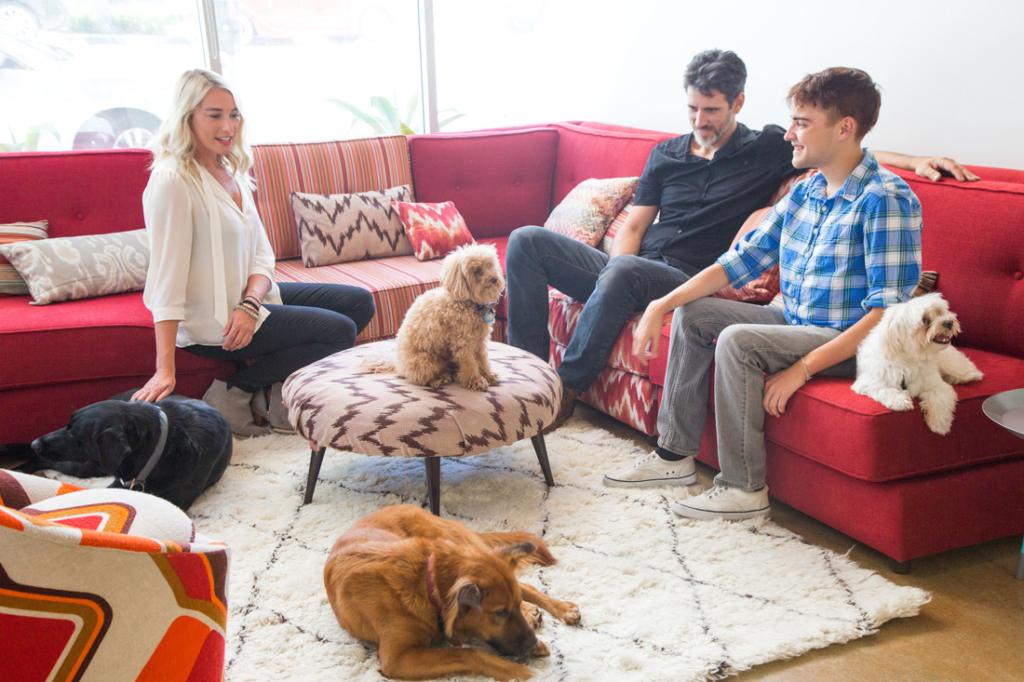 With the holidays right around the corner, many Buckhead families are making both travel plans and arrangements for their beloved family pets. In the past, this meant boarding the dog or cat at a pet daycare facility or kennel, hiring a private pet sitter or begging a favor from a family member or friend to check on them. But there's another option: Online businesses such as Dogvacay.com and Rover.com are the Airbnbs of pet-sitting services. Lucky for us, they offer sitters in the Buckhead area.
The sites work like booking a hotel room for your pet: Go online, look for a nearby pet sitter, read reviews on the sitters and choose the best fit based on your needs. Drop your pet off at the sitter's residence for a loving homestay, or have the sitter come to your house to check up on Fluffy and take Fido on his daily walks. Some sitters will even pick pets up and take them to their home. These sites make it a breeze to compare reviews and rates for sitters in your neighborhood, offer secure payment options and have full customer-service teams standing behind them. Plus, they work very fast: You could sign up today and book someone tomorrow, just like Airbnb.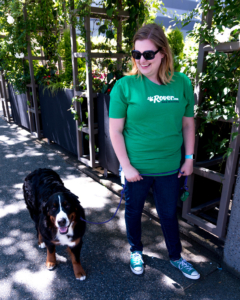 DogVacay has about 250 pet sitters, and Rover boasts more than 1,000 in Atlanta. Both companies have a healthy concentration of pet sitters around the Buckhead area. Peachtree Battle resident Christopher Lipman is one of them. He has been dog sitting with DogVacay for two years and hosts pups in his home, lovingly dubbed "Happy Hounds Bed and Breakfast." Sometimes, as many as five dogs at a time sleep with him or in the adjacent spare bedroom and often get perks such as homemade dog treats. "I began working with DogVacay out of a deep love for dogs," Lipman says. "Over the years I've probably watched a few thousand pups … they deserve nothing less than unconditional love."
Everyone who applies to work for DogVacay and Rover goes through a rigorous vetting process that includes background checks and in-person interviews with animals. Should anything happen, such as an injury or unexpected medical emergency while an owner is away, both companies offer premium pet insurance up to $25,000 for vet visits on all booked services. While they're away, nervous pet owners can also ask for updates including photo documentation of requested belly rubs.
Sitters set their own prices, but payment goes directly through the site, removing the need for cash. On Rover, an overnight stay in Atlanta is typically around $30 per night; DogVacay's Atlanta average is approximately $27. Daily dog walks on both sites are typically $15.
With animal lovers opening up their homes to give pets extra TLC while families are away, you can now leave town with the peace of mind that your furry friend is being well cared for.
STORY: Maggie Haynes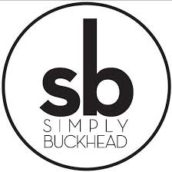 SimplyBuckhead
Simply Buckhead is an upscale lifestyle magazine focused on the best and brightest individuals, businesses and events in Buckhead, Brookhaven, Sandy Springs, Dunwoody and Chamblee. With a commitment to journalistic excellence, the magazine serves as the authority on who to know, what to do and where to go in the community, and its surroundings.