Hundreds of desserts later, Ami Dand celebrates five years as Legendary Events' executive pastry chef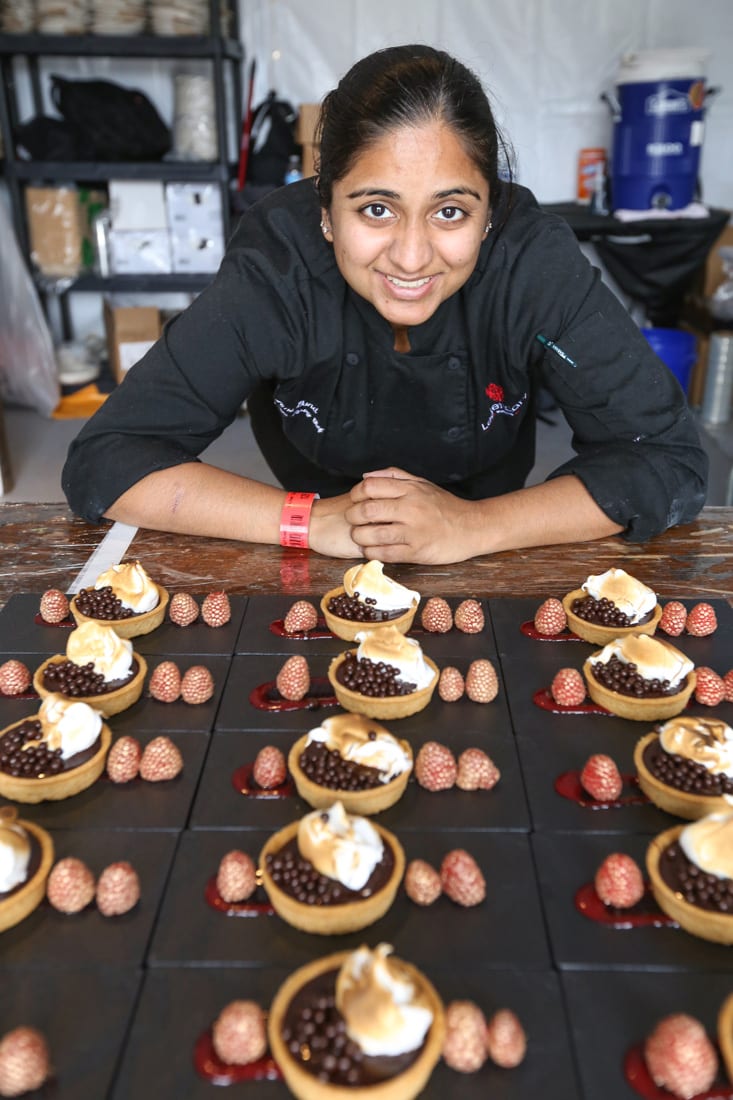 If you've lived in Atlanta for a while, you've probably sampled at least one of Ami Dand's desserts. As executive pastry chef at Buckhead-based caterer Legendary Events for the past five years, Dand creates elaborate treats for galas, weddings and corporate affairs at its venues The Estate and Flourish, as well as private homes around the city. In fact, she's amassed a menu bank of more than 300 desserts.
Though she's been featured on two Food Network shows—Sweet Genius and Cake Wars—and won chocolatier Callebaut's Great Chocolate Stories competition, she tends to keep a low profile, spending her downtime at the dog park with her terrier, Barley, and treating herself to dessert at Atlas at the St. Regis on special occasions.
But after half a decade of creating memorable finishes, Dand isn't slowing down. If anything, she's more motivated than ever.
How do you stay engaged after five years at the same job?
I'm given a lot of creative freedom. I'm given a color or flavor profile and work from there. There are no set menus; it's all based on client needs. It allows me to do a lot of research and development.
Where do you seek inspiration for your work?
Pinterest. I look at what the French, Belgians and Japanese are doing. I've been working on Korean buttercream techniques. I tend to look at Southeast Asian countries for cake inspiration.
What is your favorite dessert in the menu bank?
I love pistachio cheesecake, but my favorite item is a fried goat cheese cheesecake with roasted grapes, balsamic, honey and rosemary. I use herbs and savory ingredients in my sweets because I'm not a huge sweet person.
How do you stay healthy while working with desserts all day?
If you come work with me for two weeks, you'll eat your heart out and then be done. I love cookie dough and ice cream, but I'm very good about [eating just] one bite. We taste everything we make, but no more than a teaspoon.
You previously worked at the Lodge at Sea Island and the St. Regis. How does your current position differ from your work at high-end hotels?
At the St. Regis, we had a bakeshop, and nothing ever left the building. At Legendary Events, 100 percent of our desserts go outside the building. It changes your mindset on how to deliver things and package them. I learned to send them in components rather than fully built. I love coming to work every day and getting to do something different, using the creative side of my mind as well as the logistical side.
What are your plans for the future?
I'm looking to get my name out into the city. I opened the St. Regis in 2009 and have been in Atlanta as an executive pastry chef ever since. I would like to have my own shop. [Legendary Events founder Tony] Conway and I have discussed it in the past. If I have a name, people will come see me. We need good bread and bakeries in the city, and I would love to be a part of that.
LEGENDARY EVENTS
404.869.8858
legendaryevents.com
STORY: Carly Cooper
Photo: Caroline Joe Photography for Callebaut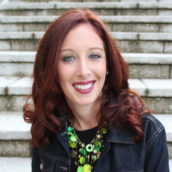 Carly Cooper
Foodie Tastemaker Columnist at Simply Buckhead. Contributing Editor at Atlanta Magazine. Restaurant Aficionado and Mother of Two.