Shaun Doty didn't grow up in a family with strong food traditions. But you wouldn't know it from the eclectic, homemade spread that's rolled out at the chef and restaurateur's house every Thanksgiving.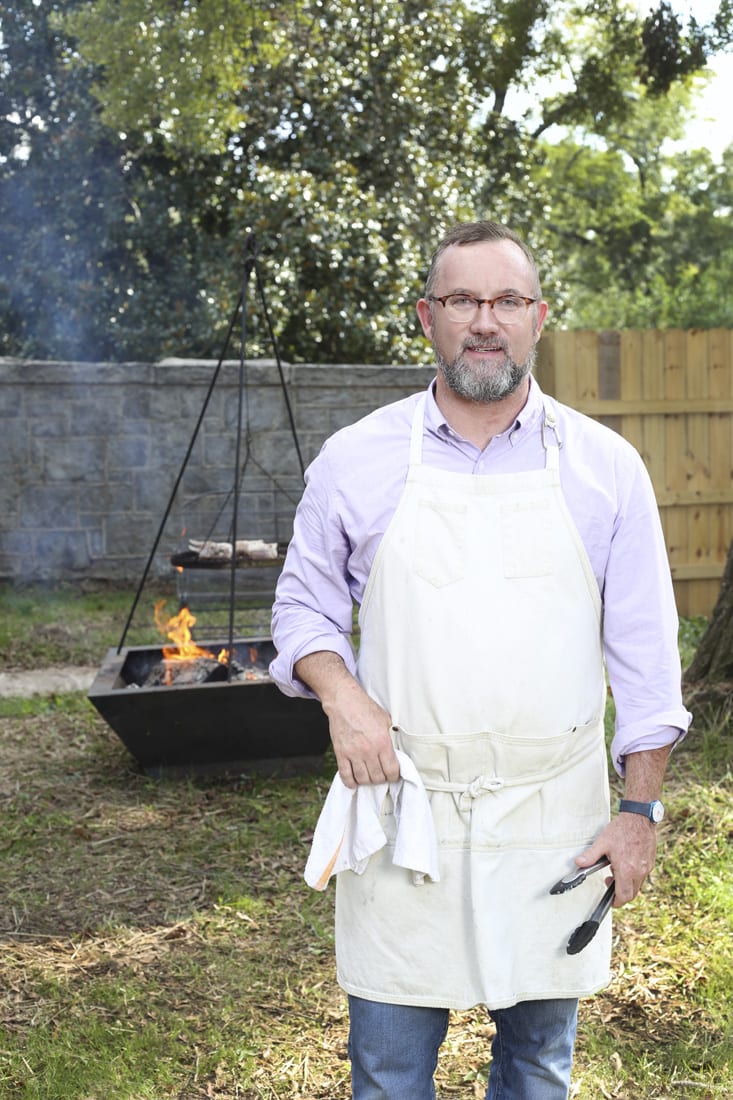 The Oklahoma native co-owns Bantam + Biddy, a Southern diner and chicken rotisserie with locations in Buckhead, Alpharetta and Midtown, as well as The Federal and Chick-a-Biddy in Midtown, and he's been planting his own holiday meal roots for several years now. He previously hosted the holiday gathering for a group of around 20 at his former Blue Ridge country house, but this Thanksgiving, it will be at his new abode, a 100-year-old granite home surrounded by equally as storied magnolia trees in Lithonia.
Who's on your invite list?
It's a mixture of friends and family: my 14-year-old son, Dante, and my extended Dominican family; my sister, nieces and nephews; and employees who don't have family in town. And this year, my mom's flying in.
What do you look forward to the most on your holiday menu?
My favorite thing is buying a White Oak Pastures turkey. I've visited and seen the turkeys roaming around; that place is pretty awesome. I'll cook the turkey on my outdoor Amish grill over open flames. I'll debone it, roll it into a roulade, tie it with twine and put it on the grill for about three hours. This way, there's white and dark meat in every bite. It's not a traditional turkey experience.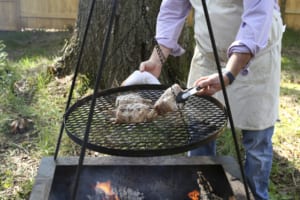 What else is being served?
We have a multicultural gathering. My son's mom is Dominican, so she always brings plantains, tamales and beans and rice. My girlfriend, Natalie, makes a must have corn pudding that is done in a traditional mid-'50s style with canned everything that comes out as a soufflé. She also makes shaved Brussels sprouts. We'll have a Dominican flan, which is very rich and made with condensed milk, and a once-a-year treat. And we'll make a French-style apple tart, too. I have a sweet tooth.
You have beehives. Do you incorporate honey from them into any dishes?
Yes, normally as a garnish. I set out hors d'oeuvres—cheeses, nuts and the honey. And normally Natalie will whip up a bourbon and honey cocktail. I don't drink, though.
What does Thanksgiving Day look like at your place?
I can't allow it to be too hectic, or that would be reminiscent of a workday. I'll start cooking around 10 a.m., the turkey goes on by 11 or 12, dinner is at 3, and we'll wrap it up by 6 p.m. Our day doesn't revolve around football. It's more like an outdoor thing—tossing a football instead of watching one. Playing with dogs. Chasing chickens. I am going to get chickens this year. The cool part is, normally, weather permitting, we're sitting around a campfire—that's what I'm cooking on. There's also a big patio at the new house that can seat 20 people.
How do you like to set the holiday table?
I'm a paper plate guy and like to keep it simple. But we do sit down all at once and eat together and appreciate being together. That's what it's all about. I usually have to load up 20 patio chairs from one of my restaurants, and we sit at a big, long table with a tablecloth that's decorated with pine cones.
What's on the background music playlist?
Country music, always. A little old and a little new. Everything from Glen Campbell to Blake Shelton. And the teenagers are not OK with this. I like everything, but on Thanksgiving, it is Kenny Chesney and Willie Nelson.
Who cleans up?
Everyone leaves me to clean up.
What's your favorite thing to make with leftovers?
In past years, I've taken leftovers to the restaurant for a staff meal. There's a certain abundance baked into Thanksgiving, and it's good not to overdo it. Too much is just as bad as too little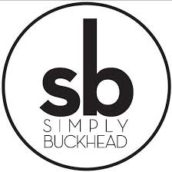 SimplyBuckhead
Simply Buckhead is an upscale lifestyle magazine focused on the best and brightest individuals, businesses and events in Buckhead, Brookhaven, Sandy Springs, Dunwoody and Chamblee. With a commitment to journalistic excellence, the magazine serves as the authority on who to know, what to do and where to go in the community, and its surroundings.