Simply Buckhead chats technology with Buckhead software entrepreneur David Cummings, the founder of the 103,000-squarefoot Atlanta Tech Village, the largest technology entrepreneur center in the Southeast.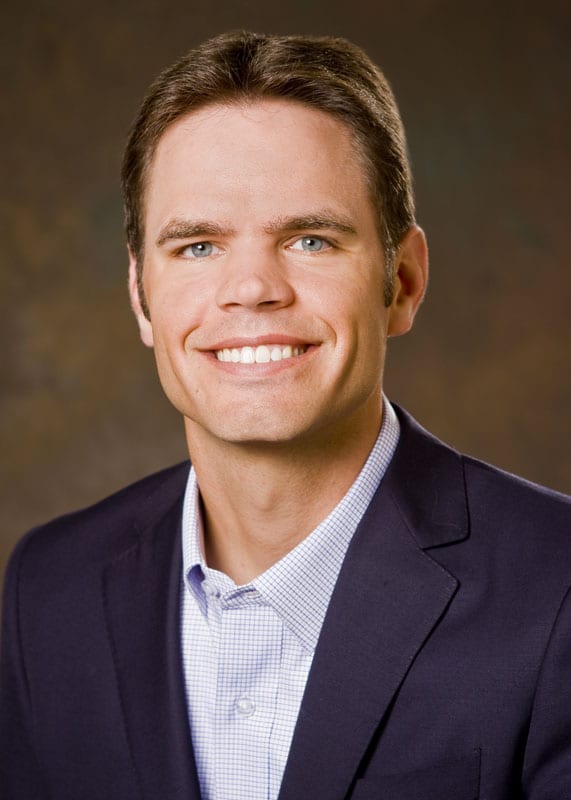 A partner of technology investment company Atlanta Ventures, this well-known name happens to be an investor in many of the startups we profile in our cover feature, including Kevy and Calendly. One of his many successful ventures occurred in 2007 when he co-founded Pardot, a company he sold in 2012 to ExactTarget for just under $100 million. ExactTarget was later acquired by Salesforce.com. Today, Cummings is considered one of the leaders in Atlanta's—and the nation's—tech scene.
Where are you originally from? When did you move to Atlanta?
I was born and raised in Tallahassee, Florida, and went to college at Duke University. I moved to Atlanta after graduation in 2002. Growing up in Tallahassee, Atlanta was always the big city we'd go to for sports, shopping and entertainment so I always liked it. In college, my first company's biggest customer was based in Buckhead so they helped make it easy to move to Atlanta and meet people.
How would you characterize the tech scene when you first moved here? Now?
It was much smaller and less connected when I moved here. Due to Twitter and meetups, the community is more connected now.
What do you think is the driving force behind the growth in the Atlanta tech scene?
Success begets success. More entrepreneurs are building successful companies that then spawn more, and the cycle perpetuates.
In a few sentences, can you describe Pardot and how you came about forming the company?
Pardot helps companies generate and nurture leads online. Back in 2007, most of the digital marketing tools were geared towards the [business to customer] marketer and ignored the [business-to-business] marketer.
Tell us about your decision to sell Pardot. What made you finally take the plunge?
We didn't plan on selling the company, but an acquirer came along and made us an offer we couldn't refuse.
What was the driving force behind your founding Atlanta Tech Village?
I always wanted a tighter community of entrepreneurs who could help each other and increase the likelihood of success. More entrepreneurial density results in more success.
What have been some of the biggest successes at Atlanta Tech Village?
Yik Yak, SalesLoft and Clockwise MD are three Village graduates that are doing great.
What Atlanta companies are you currently most excited about? Why?
I'm partial to ones in the Tech Village like Terminus (terminus.com), Rigor (rigor. com), and WideAngle (wideangle.com). Those startups are exciting because they have 100-plus customers who love the product, are growing super fast and have great leadership.
What do you see as the necessities for the Atlanta tech community to continue to thrive?
I have no doubt we'll continue to thrive due to the talented people, can-do attitude and great way of life in Atlanta.
MORE INFORMATION: atlantatechvillage.com
---
ATLANTA TECH VILLAGE BY THE NUMBERS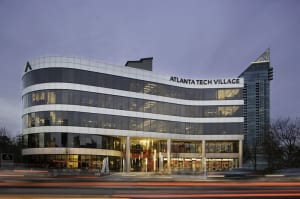 250+ Companies that call ATV home.
30+ Village Mentors and Advisors guiding and counseling ATV members.
20+ Fully equipped conference rooms with large screen TVs, Apple TV and creative whiteboard walls.
10+ Weekly workshops, lunch and learns and networking events.
5 In-house venture capital groups.
Unlimited: PERKS. Including free draft beer, coffee, soda and organic snacks; game rooms with Wii, Play- Station, ping-pong and shuffle board; free fitness classes; free lunch every Friday; nap rooms; use of standing/walking treadmill desks; razor scooters, giant bean bags and more.
$300 Monthly membership fee for a "hot desk" (first come, first serve desks available daily).
$400 Monthly membership fee for a "reserve desk" (designated desk, reserved parking and mail service).
$850+: Monthly membership fee for a 2-plus person office (private office space, reserved parking and mail service).
STORY: Sarah Gleim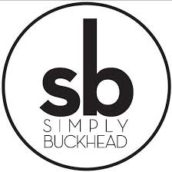 SimplyBuckhead
Simply Buckhead is an upscale lifestyle magazine focused on the best and brightest individuals, businesses and events in Buckhead, Brookhaven, Sandy Springs, Dunwoody and Chamblee. With a commitment to journalistic excellence, the magazine serves as the authority on who to know, what to do and where to go in the community, and its surroundings.