Jimbo Livaditis leads Big John's Christmas Trees into its 70th year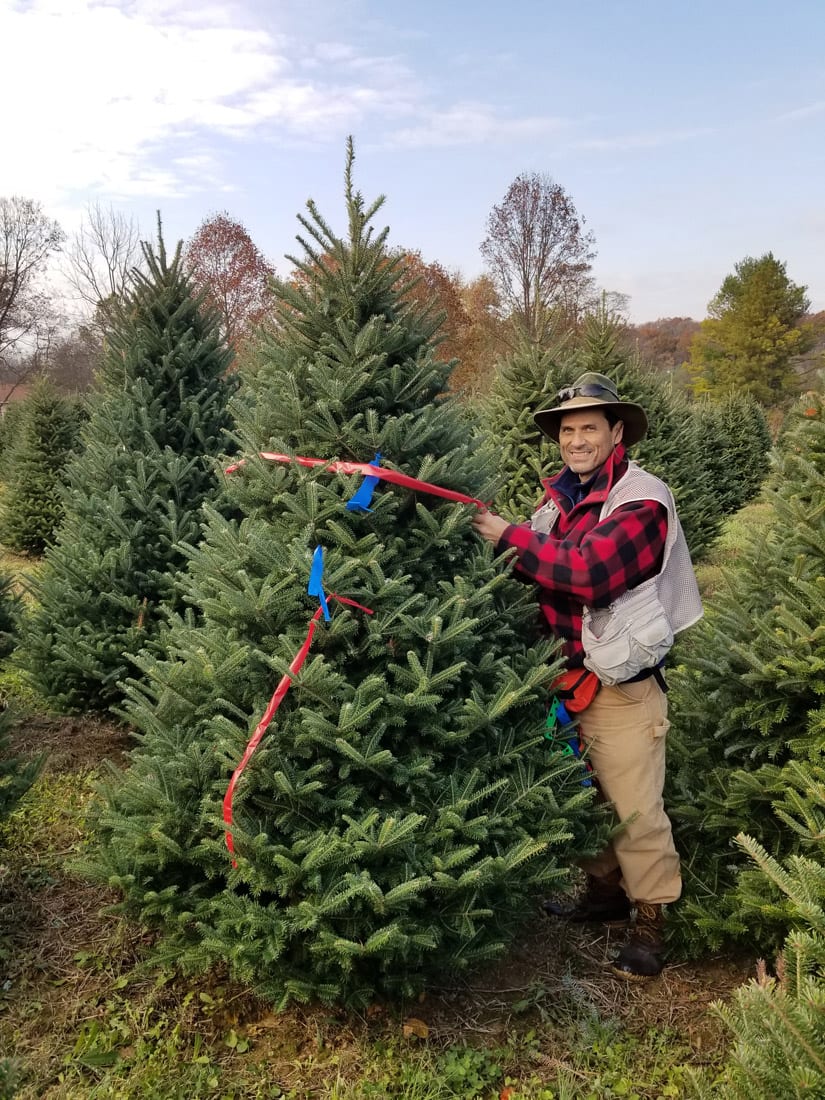 STORY: Ginger Strejcek
Back in 1949, a decade before Lenox Square dazzled shoppers and the Perimeter encircled the city, an enterprising gentleman named John Livaditis turned a winter slump into a holiday boon by selling Christmas trees in the parking lot of his new Zesto ice cream franchise on Peachtree Road. This year, Big John's Christmas Trees rings in its 70th anniversary as a family-owned and operated business, with John's son, Jimbo, at the helm. He's joined by his wife, Leigh Ann, their three children and others, as Big John's has branched out to nine Atlanta locations, from Buckhead and Brookhaven to the suburban outskirts beyond.
"People love the nostalgia that surrounds the trip to choose the Christmas tree. Coming back with kids and grandkids creates fond memories of simpler times," says Livaditis, who started working for his father in eighth grade and took on a full-time role after college graduation in 1980. "We love our lifelong customers and are always thrilled when we meet a first-timer. Our goal is to be their go-to holiday tradition."
When it's time to deck the halls, the faithful flock to Big John's to find the perfect tree, handpicked from topnotch growers around the U.S. and Canada. Along with the firs, spruces and pines, the ornamental offerings include custom wreaths, swags and mailbox huggies. Tree lighting services and delivery are also available.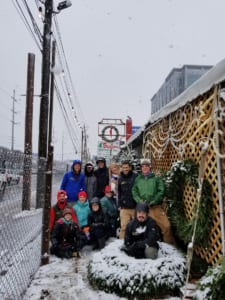 "We've done some spectacular trees in homes and businesses," says Jimbo. "Installing Elton John's tree myself was definitely a memorable one!" Sir Elton hasn't been their only celebrity client. "Steve Martin rode up on a bicycle years ago," says Jimbo, who has also provided evergreens for Catherine O'Hara, Steve Harvey and stars from The Walking Dead.
What has made Big John's relevant for so long?
We still have the best trees. We visit our growers, some of whom we've bought from for close to 50 years, to ensure the best selection. We also pride ourselves on our customer service, and our returning employees help make everything special.
How have things changed over the years?
We've gone from using Zesto parking lots to regular locations that span metro Atlanta from as far as Cumming and Johns Creek, west to Roswell and Marietta, down to Dunwoody, Vinings, Buckhead, Brookhaven and Ansley Mall.
Has anything stayed the same?
My family works the business, just as I did with my dad and brother. Our oldest son, John, has traveled with me to pick out trees since he was 6. We've been concierge-level personal shoppers for Christmas trees for three generations.
BIG JOHN'S CHRISTMAS TREES
bigjohnstrees.com