Students add creativity to Buckhead's newest walking trail.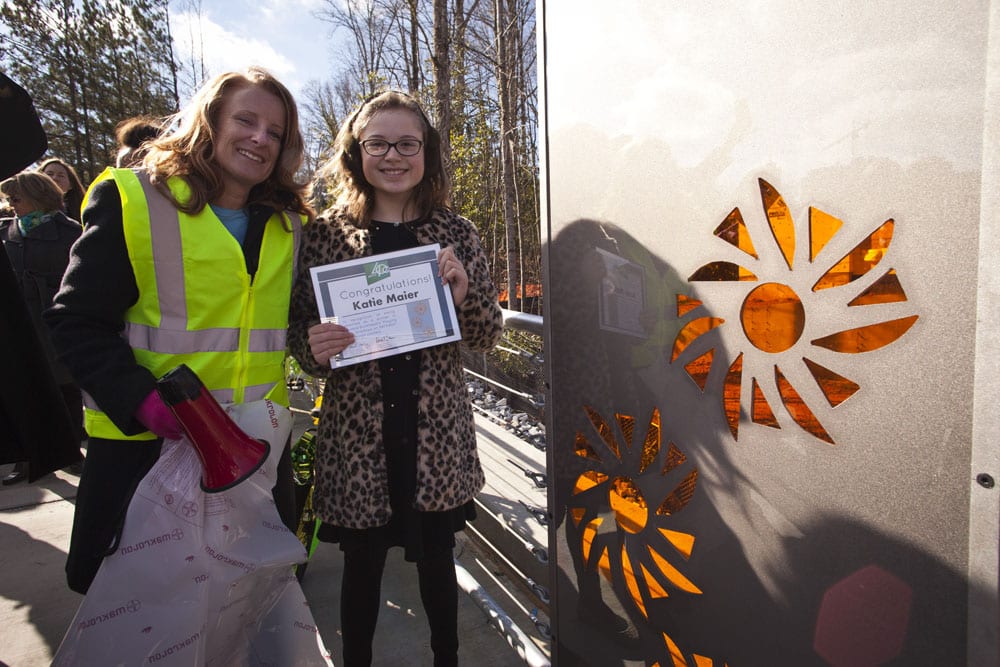 Katie Maier may be the envy of many emerging artists. Her work has been featured in a temporary exhibit at the High Museum, and now one of her first juried creations is a permanent part of a 10-artist exhibit recently installed along the PATH400 trail in North Buckhead. Her "Sunburst" design was the only one selected from entries made through the Lovett School, where she is a fifth-grader.
Though just 11 years old, Maier may be on her way to an art career.
"Well, I'm not really sure," she says shyly. "I do love to paint, mostly scenery and people's faces. Last summer I painted the five senses with a lot of blending. It was very colorful."
Maier and nine other area school students were tapped to have their designs turned into giant plexiglass works that cleverly disguise the electrical junction boxes along the .6-mile trail that runs between Old Ivy and Wieuca roads. The "Playing with Shadows" contest, sponsored by Liveable Buckhead, drew 187 entries.
"We were on the site, trying to figure out how to cover the junction boxes but still have access to them when it organically grew into an art project," says Denise Starling, Liveable Buckhead's executive director. "The path's sound walls will have windows of colored plexiglass, and we thought of bringing that design element into the whole project. And it was a perfect way to get the community to take ownership and, especially, to engage kids."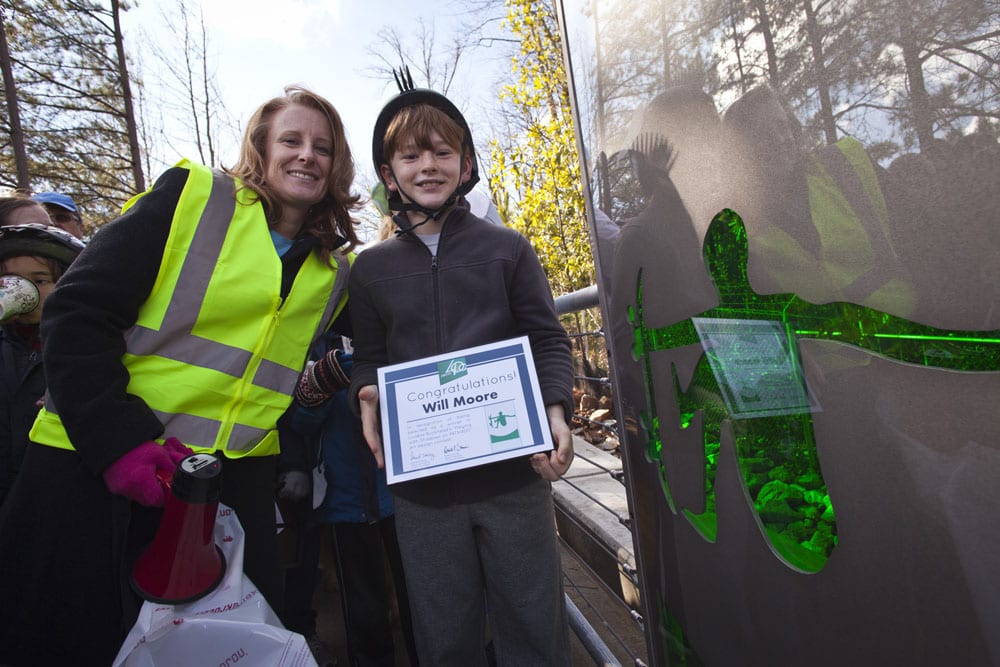 Other than the idea of shadows, the contest had no specific criteria. It was open to local students in kindergarten through fifth grade who came up with designs for the panels. The jury—Starling, North Buckhead resident Lisa Dwyer, Mason Murer Gallery owner Mark Karelson, Park Pride coordinator Becky Katz and Phillip Howe of Lewallen Construction— made the selections. The 20 finalists were invited to the late January unveiling where the winners saw their work displayed for the first time.
"I was very surprised I won," says 9-year-old Will Moore, a third-grader at Pace Academy. "I really like to skateboard, so I sketched that, and they didn't change it."
Next to each panel is a plaque with the artist's name, which means 10-yearold Caitlin Prichett from Sarah Smith Elementary now has something to show off to her friends.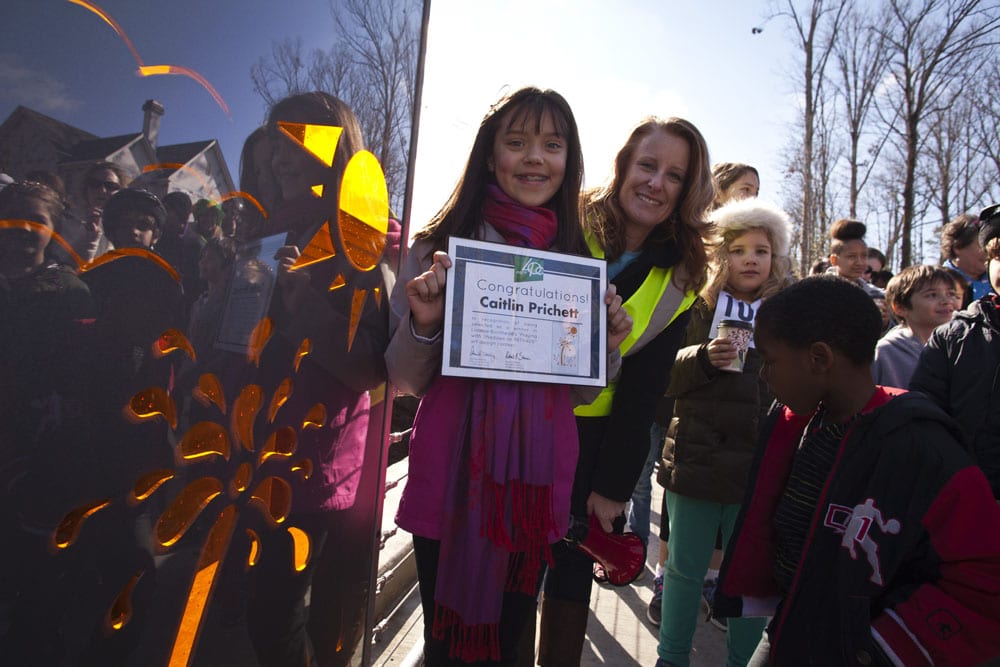 "I've been taking lessons for about four years and draw mostly animals in charcoal and pencil," she says. "But for this contest, I drew a flower—just a generic flower, since it was part of a path, and I thought it should be about nature. And Atlanta is a big city; we can always add a bit of nature to it."
A map and information about the PATH400 Trail is online at liveablebuckhead.com.
STORY: H.M. Cauley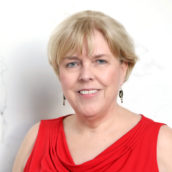 H.M Cauley
Atlanta-based writer and editor contributing to a number of local and state-wide publications. Instructor in Georgia State's Communication department and Emory's Continuing Education division.