As executive director of Livable Buckhead, Denise Starling strives to make Buckhead a community with "a soul".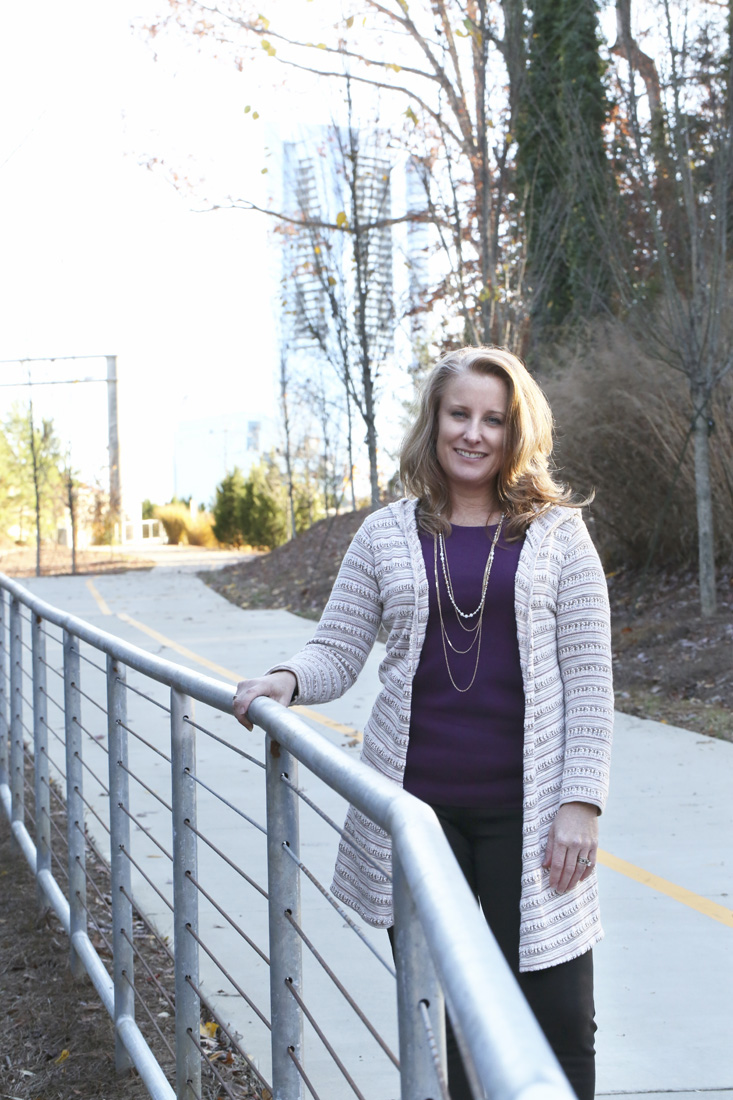 It's a gorgeous fall Saturday, and Denise Starling has been hard at work since early in the morning, running errands in preparation for the Trails, Tails & Ales event taking place that afternoon next to the Lindmont Association Dog Park off Piedmont Road. The executive director of Livable Buckhead, a nonprofit aimed at "improving the quality of life for everyone who lives, works and plays in Buckhead," Starling and her team put together the event to introduce area residents to the new PATH400, a multi-use paved trail that runs alongside Ga. 400. "We're trying to teach people to use PATH400, and so we're creating programs around it," Starling says. "And so here I am on a Saturday."
PATH400 is just one of the projects Starling oversees in her role at Livable Buckhead. She was initially hired in 1999 to launch the Buckhead Area Transportation Management Association, which folded into the newly created Livable Buckhead in 2011. Her expanded duties now incorporate everything from sustainability issues to economic development. But her job isn't the only thing that has changed over the years. "Buckhead itself is crazy different," asserts the Georgia Tech grad who has lived in the Atlanta area since fifth grade. "In 1999, it was a bedroom community. It was where your grandparents lived. Now the demographic is a lot younger, and it has a lot more flavor."
Starling insists her main job is "looking for ways for Buckhead to shine," whether that means acquiring land for public parks, addressing traffic issues or working with area companies to step up their recycling game. Here's a peek at what a day in the life of this community champion looks like.
6:15 a.m. While getting ready for the day, Starling has one of her "shower thoughts," this one about adding walls along the PATH400 for art installations. "Ideas always pop into my head in the shower," she notes.
7:30 a.m. Starling attends the Buckhead Community Improvement District board meeting. While there, she updates attendees on the progress of the PATH400, the Buc shuttle and other projects.
10 a.m. Starling is out walking the PATH400. "We just had a bunch of trees planted along the trail, and I had to inspect them," she says. Since the first part of PATH400 opened in early 2015, Starling has given numerous tours of the trail to residents, real estate agents and other interested parties, and frequently visits areas along the trail that are still under construction. "Dressing for my job is difficult," she acknowledges. "I may go from a construction site to an awards ceremony all in one day."
12:15 p.m. While she often grabs lunch from Subway and eats at her desk, today Starling orders something from one of the food trucks Livable Buckhead hosts outside her Tower Place office each week.
1 p.m. Initial planning continues via a conference call on what will be Starling's main focus over the next year. "BUCKHEAD REdeFINED is a 10-year vision for the community," she explains. "It's about who we are now, what we want to be and how we're going to get there."
3 p.m. In a 15th-floor Tower Place conference room, Starling sits in on a development review committee meeting. She is part of the team of advisors who provide comments to the city on any new Buckhead development that requires variance from the city code, as well as analysis on everything from how deliveries to the building will be handled to how pedestrian-friendly the project is.
4:30 p.m. Back at her desk, Starling tackles the task of writing a summary of the meeting and making recommendations for the developers. "I divide it out and say, OK, here's what you have to do, and then here are some things we'd like you to do."
5:45 p.m. Starling heads home to Brookhaven. She's often asked how she can live elsewhere when her job revolves around Buckhead. "I actually like the fact that I don't live in Buckhead," she says. "I couldn't be objective about things if I lived in a certain neighborhood [within Buckhead]." It's enough, she says, that her job has been focused on the health and well-being of Buckhead for the last 17 years. "I obviously have a vested interest."
6:15 p.m. Starling peeks in the fridge and, finding nothing of interest, asks her husband, Michael, the economic development director for the City of Dunwoody, "Where should we go for dinner?" On Fridays, it's always Mexican at Los Bravos, which is within walking distance from their house. "And it's always between 6 and 6:30," she notes. "But at least we don't sit at the same table every time." After dinner, Starling helps her 11-year-old son, Will, with his homework then reads him a few stories before bedtime.
9:20 p.m. Starling is back on her phone, responding to emails. "There's never a time that I'm not checking my email," she confesses. Her commitment is paying dividends, as witnessed by the amount of recognition she's garnered during her tenure, which includes being honored at the recent Metro Atlanta Redevelopment Summit as co-winner of the 2016 Redevelopment Champion of the Year award. "It's not just the old guard Buckhead anymore," she acknowledges. "It's becoming a community for everyone, and I think that's a great thing."
STORY: Jill Becker
PHOTO: Sara Hanna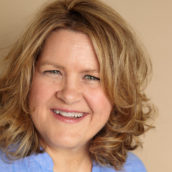 Jill Becker
Award-winning writer and editor who has penned stories for CNN, Woman's Day, Good Housekeeping, and dozens of other outlets.