PRESENTING FIVE WARM WEATHER SCOTCH COCKTAILS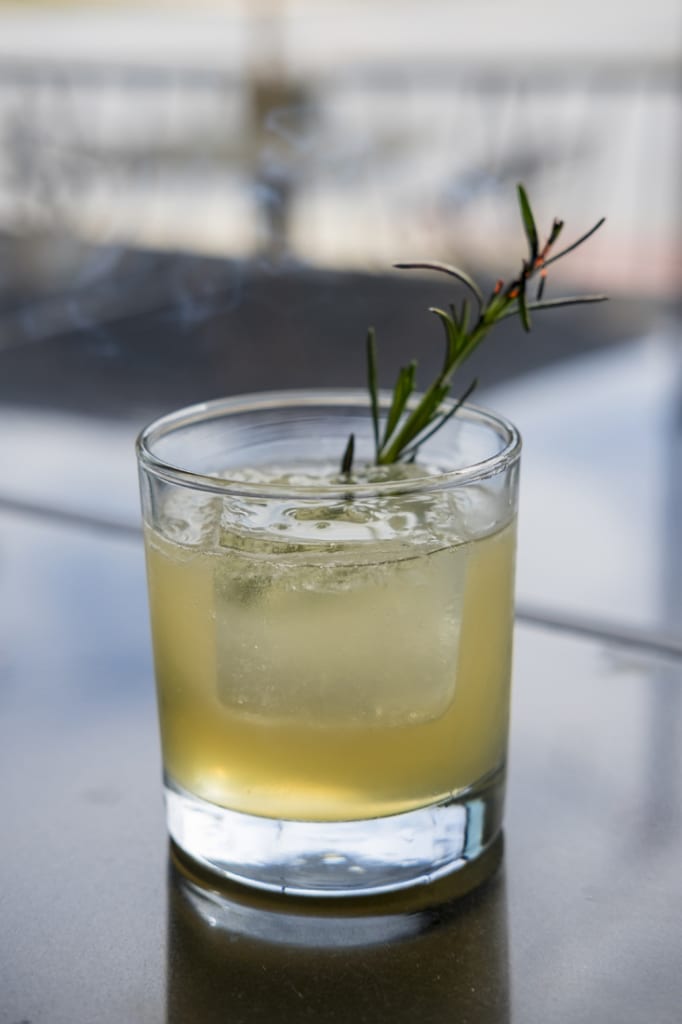 STORY: Angela Hansberger
W e tend to gravitate to different spirits when the seasons change. Scotch isn't the libation that springs to mind when the temperature rises, but there's no reason why it shouldn't; it doesn't have to only be a wintertime ambassador. It's warmth and occasional smokiness can be just as refreshing and bright as the tequila in a margarita.
Think of the peated scotch hailing from Islay. Its campfire-like profile is the perfect complement to the earthy scents of summer and smoky barbecues. Crafting a summery scotch cocktail just takes a different perspective: using a light-bodied, blended scotch, fusing the drink with summer fruits, tempering it by adding citrus and keeping it cold. Here, bartenders around town showcase the spirit with a slightly lighter feel for sunshine season.
The bar at Umi is chockful of Japanese whiskies, but it sticks with a Highland style in its Penicillin, which showcases the scotch and pairs well with its light Japanese dishes. The frothy cocktail shakes together Glenmorangie 10 Year with lemon, ginger and honey, and is finished with a floater of Ardbeg 10, adding a dose of heavy peat to the citrus aromas and toasty almond flavors on the palate. It's a thirst-quencher on a hot day. umiatlanta.com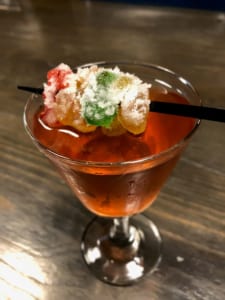 Sterling Archer's memorable quote "All I've had today is like six gummie bears and some scotch" from the FX series Archer, which is produced in Atlanta, comes in liquid form at Local Three. The Six Gummie Bears and Some Scotch is like a scotchy Sazerac, melding rye, Monkey Shoulder scotch, Demerara syrup, absinthe and Peychaud's Bitters. The result, with the addition of malty Speyside whiskey, is sweeter and smokier than a classic Sazerac. Six accompanying absinthe soaked gummie bears are just the thing to take you to the danger zone. localthree.com
Hobnob owner Sean Yeremyan ordered a drink with scotch at a cozy pub in Ireland on a recent trip and became so enamored, he had to put it on the menu of his Brookhaven tavern. Forget that the drink is called Christmas in Ireland, because this summer sipper is fitting for the patio. Blended whiskey, St. George Spiced Pear liqueur, bitters and housemade rosemary-sage syrup are stirred together, resulting in a balanced, light and herbal cocktail with gentle sweetness. The addition of Banhez mezcal adds roundness with mild, tropical fruit notes. A sprig of rosemary adds garden flair. hobnobatlanta.com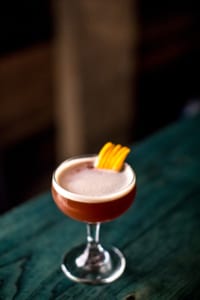 You can change the complexion of a drink with your choice of scotch. The Painted Pin's beverage director Trip Sandifer employs scotch in his warmweather arsenal. He says it's extremely versatile, and that younger whiskies are perfect for summer drinks. He uses Great King from Compass Box for a classic Blood and Sand. The gentle whiskey with hints of baking spices blends equal parts Italian vermouth and Cherry Heering, a Danish liqueur made from crushed cherries. An homage to the matador in Rudolph Valentino's 1922 film of the same name, the shaken cocktail is approachable yet complex and utterly refreshing. It first appeared in The Savoy Cocktail Book in 1930. Impress your bowling mates with its origination story. thepaintedpin.com
The Southern Gentleman's Don't Call Me Earl drinks like a late-century scotch sour. In it, smooth Monkey Shoulder whiskey pairs with Lapsang Souchong, a black tea dried by smoking it over a fire. Dry Curaçao orange liqueur and fresh lemon juice cut its heft with bright, flavorful citrus notes. It's like enjoying a campfire beside the heather on the hill. thesoutherngentlemanatl.com
SCOTCH SCOOP
For an Atlanta scotch experience (and, yes, there is one), be on the lookout for ASW Distillery's forthcoming Ameireaganach Tire Fire. The heavily peated expression is reminiscent of Islay-style, single-malt scotch and is made at the Armour Yards distillery from barley imported from Scotland, selected especially for this release. aswdistillery.com
Angela Hansberger
Drinks columnist at Simply Buckhead. Food, spirits, and culture writer.