A NEW EXHIBIT SERVES UP A SMORGASBORD OF BARBECUE CULTURE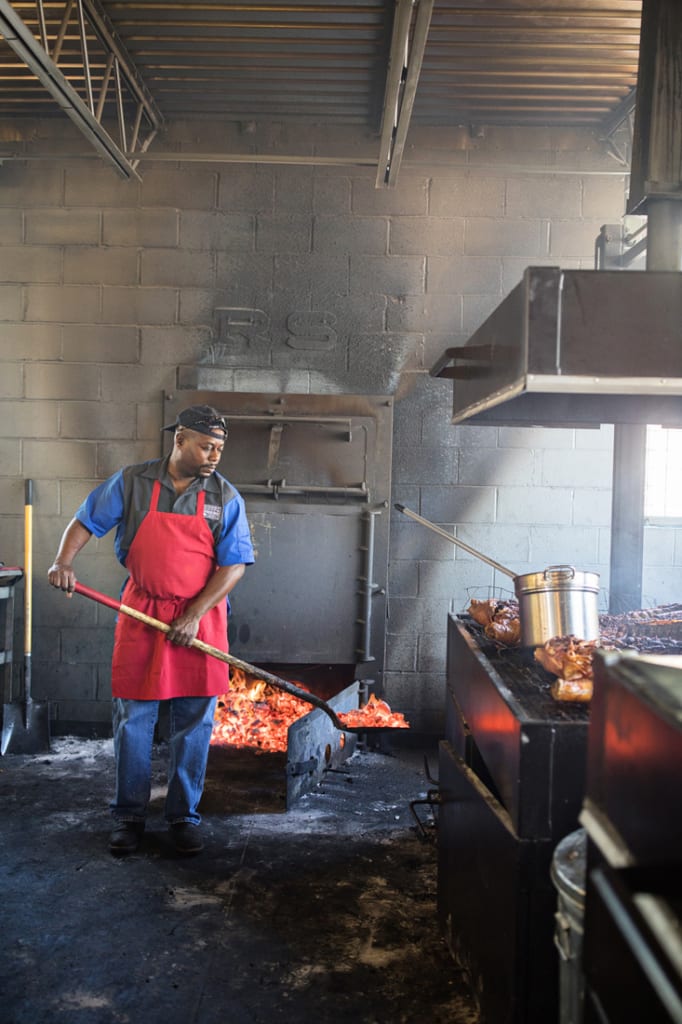 BY: Lia Picard
Atlanta is a city that loves its barbecue. But other than knowing the best places to eat it, few people know how deep its roots really go. "Barbecue Nation," a new exhibit on view at the Atlanta History Center through June 16, 2019, sheds light on the history of the cuisine. For instance, did you know that in 1909, barbecued possum was served at a banquet in Atlanta to honor President-Elect William Howard Taft? Here's a taste of what else you'll find at this mouthwatering exhibit.
INTERNATIONAL GRILLING TRADITIONS
Grilling didn't start in the American South. With roots in West Africa and the Caribbean, barbecue was "discovered" by European explorers who brought the technique back to the continent. This portion of the exhibit dives into how slaves built barbecue in America. There's also a pamphlet on display from 1707 called The Barbecue Feast—one of only three known copies in the world—that contains the first known use of the word.
THE EVOLUTION OF THE GRILL
Are you a total grill nerd? Then you'll love this section featuring a timeline of cookers that includes a 1930s Ford charcoal unit, a 1948 Char-Broil Wheelbarrow Picnic Cooker and a 1965 Weber Kettle in a "Westerner" motif. A display of artwork, advertisements and cookbooks showcase how barbecue became enmeshed with community and recreation.
BARBECUE AND SENSE OF PLACE
Sauce or no sauce? White or vinegarbased? How you answer these questions may indicate where you're from. Barbecue traditions vary from state to state, and even regionally within states. This section explores geographic variations in barbecue and how rivalries have ensued. The artifacts include a chopping block from Skylight Inn BBQ in Ayden, North Carolina, and an 11-foot sign from the Southside Market & Barbecue in Elgin, Texas. The fun doesn't stop there, though. Several special programs are being offered in conjunction with the show. On the weekend of June 16, in honor of Juneteenth, author-chef Michael W. Twitty will give a talk on African and African-American traditions in Southern barbecue. And on Oct. 5, the museum will host Hogtoberfest, a whole-hog barbecue supper.
Atlanta History Center
130 West Paces Ferry Road N.W.
Atlanta 30305
404.814.4000
atlantahistorycenter.com
Lia Picard
Freelance writer covering food, travel, and interior design.