Honoring a volunteer!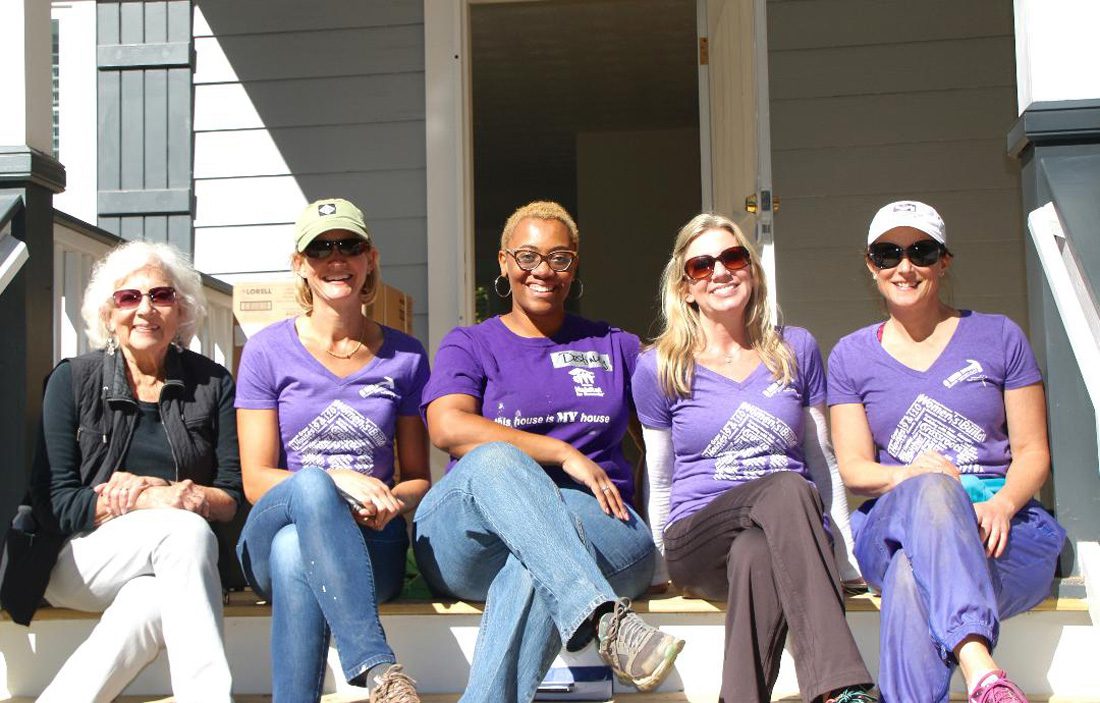 The late Polly Simpson was passionate about women's and kid's issues, particularly Habitat for Humanity, where she was a co-founder of the Atlanta Habitat Women's Build. In December, the group raised a recording-setting $140,000 to construct a home in her memory. A small portion came from corporate sponsors, but the bulk was from family, friends and colleagues who worked with Simpson at Habitat or her other pet projects, The Georgia Council on Child Abuse, Inc. and the Atlanta Women's Foundation.
According to her daughters, Elizabeth Spears and Catherine Simpson, their mother would have been thrilled. A donor since 2001, Simpson served Habitat in a number of capacities, including on the board of directors and the advisory council. In 2016, she was presented with the Golden Hammer for her years of service.
Spears and Catherine Simpson, who volunteered at their mother's side and served in leadership roles, helped raise $80,000 from family and friends for the first build in 2003. "Eighteen years and 18 houses later, we're still growing," says Spears.
They were among the 175 women who worked for eight weeks on the four-bedroom, two-bath house alongside homebuyer Shandreeka Ball.
"Mom would want to be remembered for her dedication to her family," says Catherine Simpson, owner of Catherine's Auto Repair in Buckhead. "That's what she cared about most."
For more information, visit atlantahabitat.org.
Mickey Goodman
Award-winning Ghostwriter, Journalist, Content Creator.