A high-performance house seals in energy savings, healthy air and comfort.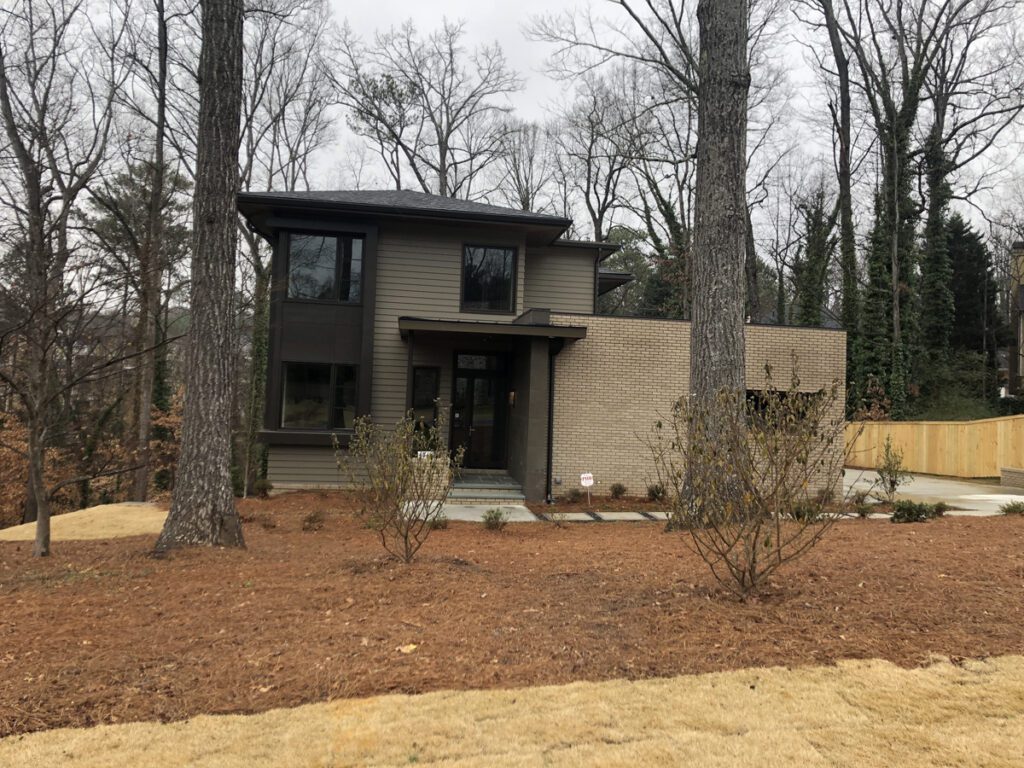 Building a greener house doesn't have to break the bank.
A tight-fitting, well-insulated home carefully positioned to prevent overheating by the sun doesn't cost much more than standard construction, says Jeffrey Dinkle, founder and owner of Eco Custom Homes in Sandy Springs.
"Sustainable, tight construction is a better way to build," says Dinkle, who has spent two decades improving "high-performance" houses that are airtight and energy-efficient with healthy air. "A leaky house is one that is prone to deterioration, mold, not very good energy efficiency, pollen and bugs."
Dinkle suggests including long roof overhangs to shield the house; 2-by-6-inch beams for exterior walls and 2-by-10s for roof rafters; casement windows, triple-pane if possible; and a high-efficiency heating/ ventilation/air-conditioning system with a stand-alone humidification system or energy recovery ventilator air exchange system. He recommends Daikin variable-refrigerant volume or Mitsubishi variable refrigerant- flow HVAC units.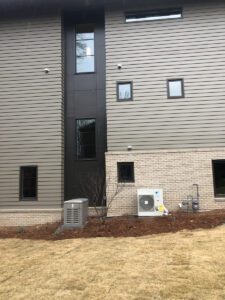 A smoke blower door test can check for the tightness of the construction before the drywall goes up so any leaks can be fixed, Dinkle says. Solar panels are essential for netzero carbon emissions, he says, but if the homeowner doesn't want to add the expense during construction, Eco Custom Homes makes the house solar-ready, with an area wired for panel installation.
A high-end HVAC system, the best windows and solar panels could boost construction costs 10%, Dinkle says. He notes that energy savings should pay for the HVAC and windows within seven or eight years, while the payoff for going solar takes about 10 years.
Exclude fireplaces, which are bad for the exterior and interior air, he says, and maybe skip the faddish $15,000 battery storage system in favor of a $9,000 generator.
Interior designers should be involved from the start of the project to ensure a healthy living space, says designer Radhika Vydianathan, owner of Kalaa Chakra Interiors in Dunwoody. Healthy choices include water-based or beeswax stains and paints with low or no volatile organic compounds that can emit dangerous chemicals.
Vydianathan suggests natural fabrics for curtains and furniture, and sheep's wool for insulation, although Dinkle says spray foam's energy savings makes it a good choice. Furniture should be built with wood certified by the Sustainable Furnishings Council and foam that is soy-based or bears the CertiPUR-US seal. Vydianathan says too many of her colleagues don't think about the health of a home. She took a daylong course on healthy, sustainable design and earned the certification of Buckhead- based Wellness Within Your Walls, which aims to prevent trapping toxins within an airtight house. WWYW founder Jillian Pritchard Cooke's suggestions for air quality include area rugs instead of carpeting, electric ranges instead of gas, air fryers over deep oil fryers and blinds over curtains draping to the floor.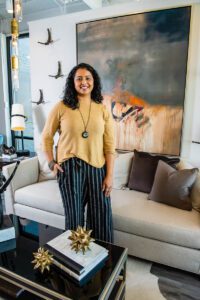 A positive effect of the supplychain disruptions of the past two years, Vydianathan says, is that clients are open to repurposing wellmade furniture. Instead of waiting nine months for a new chair from overseas, they can have an old chair reupholstered and restuffed by a local artisan in nine weeks for about the same cost and save time, reduce transportation-related emissions and keep furniture out of landfills.
"Make a conscious effort to make these small changes," Vydianathan says. Just as people exercise and eat right for their physical well-being, "everyone should take this responsibility to reflect that in your home."
Eco Custom Homes
ecocustomhomes.com
@ecocustomhomesga
Kalaa Chakra Interiors
kcidesign.net
@kcidesign
EcoManor at 15
Green homebuilding came to Buckhead on a grand scale in 2007 with the completion of EcoManor, the first home in the Southeast to receive the U.S. Green Building Council's Leadership in Energy and Environmental Design Gold certification. The Tudor-style mansion with more than 5,000 square feet of living space remains the home of Laura Turner Seydel and husband Rutherford.
Architect Bill Harrison and interior designer Jillian Pritchard Cooke designed the $1.5 million house and demonstrated that luxury finishes and classic looks could coexist with features that dramatically reduce energy costs, reuse water for landscaping and create healthier interior air.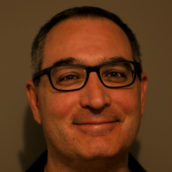 Michael Jacobs
Jack-of-all-trades writer covering almost anything but beauty and fashion at Simply Buckhead; fond of flamingos and sloths.