With the arrival of rising temperatures, it's time to add a swizzle to your repertoire.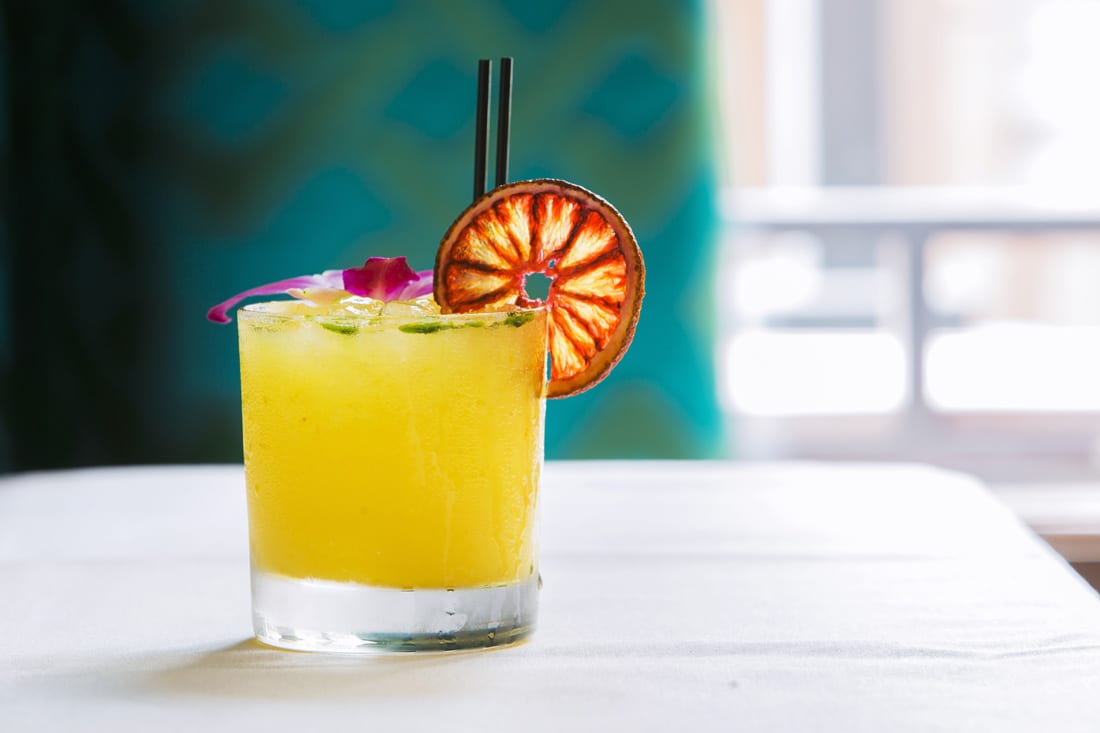 It may sound like a hot new dance move, but swizzles are actually a class of cocktail named for the manner in which the drink is mixed rather than its ingredients. Essentially, a swizzle boils down to two necessary things: crushed ice and technique.
Originating in the West Indies in the late 19th century, swizzles predate any mention of a "cocktail" as a drink. The original was made with rum, but it can be made with any kind of liqueur. Historically, a long-stemmed branch from an allspice bush (Quararibea turbinata) was used. Prongs on the end of the stick did the swizzling and frothing (hence the term "swizzle stick"), and the aromatic bark added a little spice to the drink.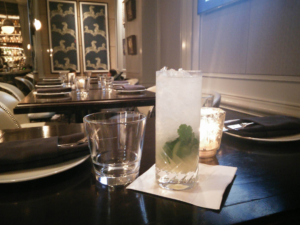 These days, bartenders typically use a bar spoon for the swizzle action instead of a swizzle stick. They add booze, bitters, citrus, sweetness and spice to a glass, then fill it with crushed ice. They immerse a long bar spoon, holding it between their palms, and rotate rapidly. This action aerates and dilutes the cocktail and provides a bit of showmanship. It also creates a layer of frost on the outside of the glass. The swizzle sticks we know today are the plastic kind used primarily for bar branding or decoration rather than utilitarian reasons. But you can still find a swizzle to sip. The
My Secret Answer swizzle is the bartenders at Atlas' nod to the weather's seasonal transition. Scented with touches of candied orange and tarragon oil, it embodies the spice of the islands. They swizzle together tequila, yellow Chartreuse, ginger syrup, lemon juice and a shrub of kumquat and white balsamic in an ice-filled glass, and then garnish it with a candied orange slice and drops of tarragon oil. It's a perfect match for the patio.
Local bar consultant Emily Earp Mitchell calls her favorite swizzle the Green Gargoyle. She muddles cucumber, slices of jalapeño and cilantro with tequila in a Collins glass and then adds ice, green Chartreuse, lime juice and agave. After a little swizzling, she tops it off with more ice and a cucumber garnish. It's a zingy, cooling refreshment.
When you're having a spring or summer get-together and want to show off your swizzle skills, try a pitcher of classic rum swizzles (recipe at right). Cheers!
RUM SWIZZLE
l 4 oz. dark rum
l 4 oz. gold rum
l 8 oz. pineapple juice
l 8 oz. orange juice
l ¾ oz. Falernum or grenadine
l 6 dashes Angostura bitters
Fill a pitcher a third of the way with crushed ice and then add the ingredients. Churn vigorously with a swizzle stick or wooden spoon until frothy. Pour into rocks glasses filled with crushed ice and garnish with a fruit slice.
STORY: Angela Hansberger
Photo: Tomas Espinoza
Angela Hansberger
Drinks columnist at Simply Buckhead. Food, spirits, and culture writer.