When it comes to culinary creations, Rosalyn James takes the cake.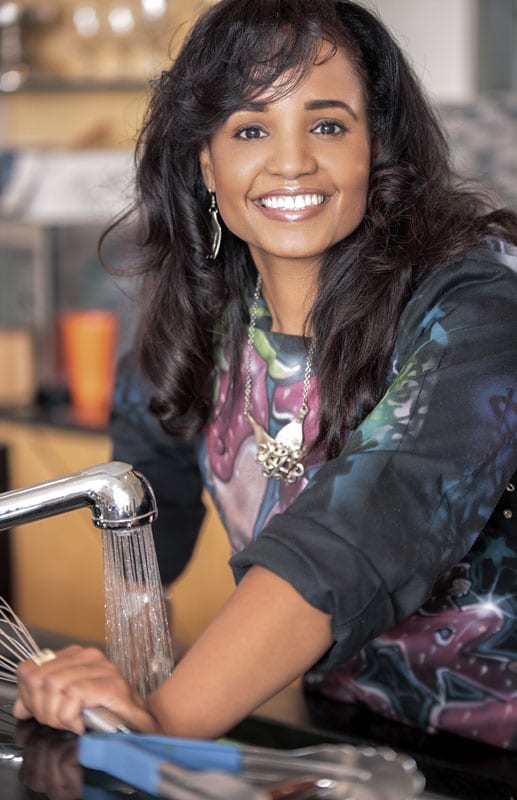 A self-described culinary artist, Rosalyn James (a.k.a. Rozz) combined her passion for art with her love of food. A Vinings resident, she's known around the city for over the top cakes designed to celebrate her clients' personalities. She's been known to create frosted replicas of designer handbags, high heels from chocolate, and cake-y college mascots for notable clients such as Usher, stars of the Real Housewives and NBA legend Charles Oakley.
"When you design a cake for someone, they should see themselves in it and no one else. The cake has to fit the person," James says.
Last year, James released a cookbook, Southern Sassy Cooking (Amazon, $15.95), but she's not stopping there!
How did you get into the food business?
My father is a chef—he cooked for 54 years—so I've always been around it. I've been drawing and painting since I was a kid. I fused food and art together. People really like to take pictures of food, so I want to give them a real keepsake and a conversation piece. Then I started seeking out other professionals in the trade to help me master the craft. I studied fashion merchandising and sewed and painted through school. I was working in interior design, then the housing market crashed. I studied cake making and carving under celebrity chef James Parker and Ray Duey of the Food Network. I took their class twice. I've always done everything; switching between things actually keeps my skills set sharp and gives me creative challenges.
Tell us about Southern Sassy Cooking.
The book is based on the four things farmed in Georgia: peaches, pecans, peanuts and Vidalia onions. When my siblings and I were kids and people would visit us in Smyrna, we would send them home with those items. They were a big part of my history. I wanted to do a Southern cookbook different from every other Southern cookbook. I have candied bacon, Vidalia onion ice cream, fried green tomatoes with peach chutney and peanut butter-spicy barbecue ribs in the book. There's nothing normal in there. The cookbook is about bringing families together and bringing the Sunday dinner back. I wanted to do simple recipes with 10 items or fewer—items that most people would already have in their house.
What's next for you?
I have another cookbook planned with a lot of old recipes from my aunt who passed away from cancer. She was an excellent cook and a true socialite in Atlanta. She was the first person who taught me that food had style. The way she laid out platters and dishes was beautiful. She wrote Dorothy's Kitchen in 1996 to raise money for a daycare center. It had recipes for dill salmon, pineapple ham loaf, chicken gumbo and chicken barley soup. I'm going to remake her cookbook this year to raise money for cancer research.
What are some of the most memorable cake designs you've created?
I did a cake for Mayor Kasim Reed. I took his bio and designed a cake based on it. It had the city of Atlanta skyline on the bottom layer, the colleges he went to on the second tier and a replica of the person on top of the capitol building downtown on the top. It was 5 feet high! I made a cake for the Rising Seniors foundation, a working symposium for high school students. It was a chocolate replica of a Heisman trophy holding the Super Bowl trophy, all on a stack of books. It represented the importance of building your foundation on education, and then anything is possible.
What's your creative process? How do you go about working with a new client?
I do my homework and ask about you. If I'm doing a dish for you and you're having friends over, I'm going to ask where your friends are from. Then I'm going to sketch the cake design to make sure you like it.
What kind of charities do you work with?
I just helped run the kitchen for Hosea Feed the Hungry. I've done cakes for Curing Kids Cancer for their Christmas celebration. Two weeks ago, I was cooking grilled pimento cheese sandwiches and peanut broccoli slaw for former president Jimmy Carter as part of a benefit lunch for the Friends of Jimmy Carter National Historic Site Foundation.
What do you do in your spare time?
I have two boys, ages 17 and 16. They keep me busy.
STORY: Carly Cooper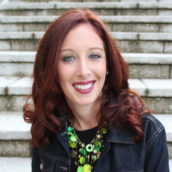 Carly Cooper
Foodie Tastemaker Columnist at Simply Buckhead. Contributing Editor at Atlanta Magazine. Restaurant Aficionado and Mother of Two.