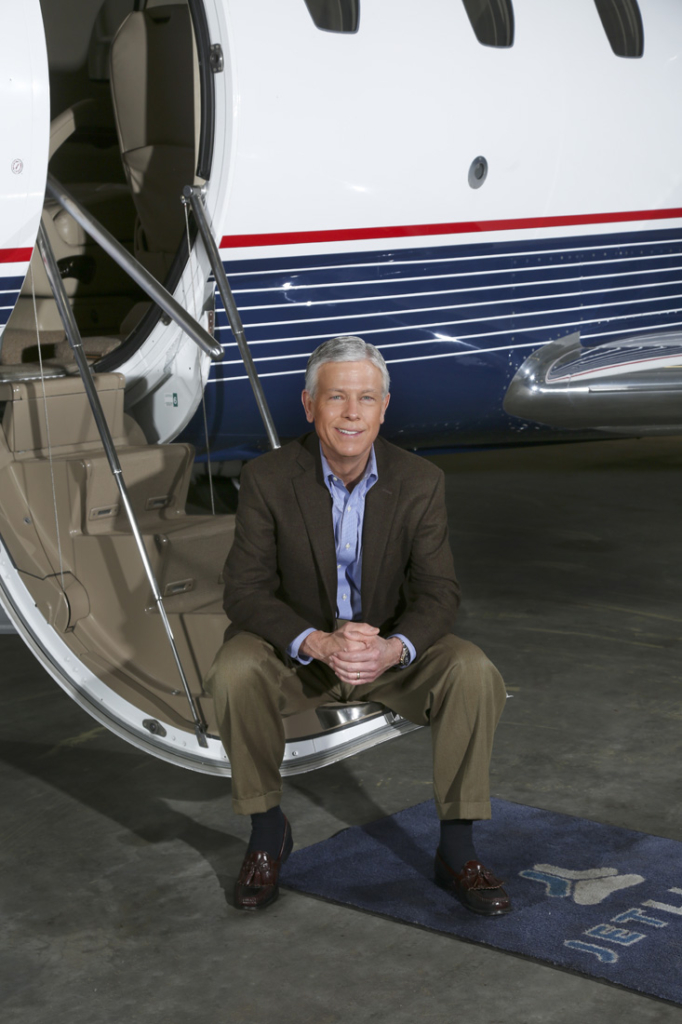 Though now "semi-retired," Steve Franklin still gets around. The former associate dean at Emory University's Goizueta Business School, Franklin, who lives in Brookhaven, not only travels for fun with his wife, Elaine, but also in his role as chairman of the governing board for The American University in Dubai, a member of the board of regents at Oxford University's Harris Manchester College, and as a frequent judge at barbecue competitions across the South. He also logged a lot of miles when his past work as a consultant for an international real estate firm had him jetting off to Paris every month for two and a half years and more recently to research a book he wrote titled Celebrate 100: Centenarian Secrets to Success in Business and Life. "I went to probably 50 different cities for the book and did 200-plus videotaped interviews," says Franklin, 68, whose goal is to live to be 120 and keep traveling as long as he's able.
What's your favorite thing about traveling?
The people and places. My mantra to students when teaching at Emory was, "You and I are a composite of three things in life: the books we read, the people we meet and the places we go." So do as much of all three as you can.
What's the most memorable souvenir you've ever brought home?
The five stones I gathered in the Valley of Elah in Israel where David killed Goliath with his sling before he became King of Israel.
How many frequent flyer miles do you currently have?
About 4 million total. Approximately 3.5 million on Delta.
What is your best packing tip?
Wrap your clothes in plastic dry cleaning bags to prevent major wrinkles.
What's one of the strangest or funniest things that's ever happened to you while traveling?
I had traveled by train to Regensburg, Germany, from Munich to visit a friend; it's about a one-hour train ride. On the way back, when my German friend dropped me and my American friend at the train station, we told him not to bother coming with us into the station because we could read the signs and easily catch the train back to Munich. We boarded the train about 7 p.m. It was dark outside, so we weren't really paying attention to anything. After about an hour and 20 minutes, the conductor came down the aisle asking for tickets. He looked at ours and in broken English informed us we were on the wrong train—a nonstop to somewhere in Switzerland! We had to detrain at the first stop, wait a couple of hours and catch another train back to Munich. It broke down about halfway there, and we had to get on another train. We finally arrived back around 4 in the morning. A normal one-hour train ride took about nine hours. My bad.
Whom do you rely on for recommendations on what to see and do when you're on the road?
I'm a concierge user. Good ones really can assist you, and with a nice tip, they'll bend over backwards to get you reservations, recommendations, etc. that really help. I also always look up TripAdvisor ratings for restaurants, attractions, etc. They've been pretty accurate, in my estimation.
If you had a road warrior theme song, what would it be?
"On the Road Again," of course, but also "Rocky Mountain High." I'm on a high, so to speak, whenever I travel and meet all these beautiful people of different cultures and visit the amazing places and countrysides that never cease to amaze me.
When you're back home, what place reminds you of one of your favorite destinations?
The Olde Blind Dog Irish Pub in Town Brookhaven. It's very much like the really nice pubs we enjoyed in Ireland: great decor, really good comfort food, lots of beer selection, friendly wait staff. But they don't sing like the Irish.
Who's your favorite travel partner?
Elaine, my beautiful wife of 47 years. She's always game for a new adventure, will try all the local fare, keeps up with my nonstop pace, puts her foot down on what souvenir I am NOT going to purchase and keeps the financial records.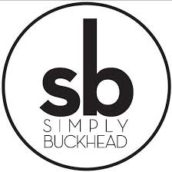 SimplyBuckhead
Simply Buckhead is an upscale lifestyle magazine focused on the best and brightest individuals, businesses and events in Buckhead, Brookhaven, Sandy Springs, Dunwoody and Chamblee. With a commitment to journalistic excellence, the magazine serves as the authority on who to know, what to do and where to go in the community, and its surroundings.