Ever wonder where those in the travel biz go for a little R&R, or what go-tos will always be tucked in their carry-ons? Read on to find out how three local hoteliers hit the road.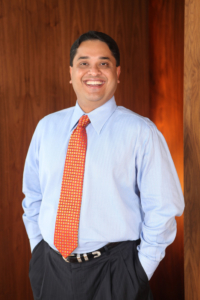 ADI BHOOPATHY
Principal and executive vice president, Noble Investment Group
Bhoopathy, who calls Brookhaven home, typically travels about three to four times a month. His hospitality roots go back to an education that began in Switzerland and was completed at the Cornell University School of Hotel Administration.
With more than 16 years of experience under his belt, Bhoopathy has worked with hotel brands including Marriott, Hilton, InterContinental and Hyatt.
"I loved going to New Zealand, because there are sights like Maori Village in Rotorua, Franz Josef Glacier, and Queenstown where I bungee jumped. And I've never met friendlier people," he says. "I enjoy New York City, which I frequent for work, where at the end of a long day, I get to experience some of the top restaurants and bars in the country."
TRAVEL TIP: When traveling for work, build some free time into your schedule to enjoy unexpected local finds or just to relax.
GO-TO GEAR: I always have AG Jeans and a sport coat because this combination always works for the unplanned meeting or event. And Advil.
---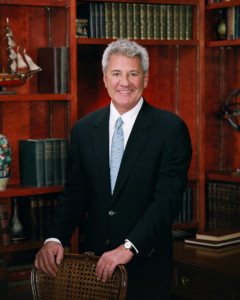 FRED V. ALIAS
Co-founder, Sandcastle Resorts; President, Chancellor's House Management Group
This Buckhead resident's career has included everything from doing international sales for Holiday Inn to developing Marriott and Ritz-Carlton properties during his tenure at W.B. Johnson properties in Atlanta. In 1982, Alias partnered with Frank Flautt, Jr. to form Sandcastle Resorts that operates the Hilton Sandestin Beach Golf Resort and Spa and will soon add the 31-room luxury boutique hotel Chancellor's House in Oxford, Miss.
"Among my favorite destinations and hotels are two in Italy: the Splendido in Portofino and Villa d'Este on Lake Como. Another property I love is the Delano South Beach in Miami. I've been going there for over 20 years to learn what's trending in food from their international culinary experts," says Alias, who is regularly on the road. "During these travels, a concierge made a point that I have never forgotten, and it has become a core value for the hotels I manage, such as Chancellor's House. He said, 'When you tell me what the problem is, you will not have it anymore.'"
TRAVEL TIP: Bring cash. The first time I took my parents to Europe, we went to a restaurant that wouldn't accept my American Express. My father said, "Always take cash!"
GO-TO GEAR: When I head out of the country, I rent a satellite phone, which can be ordered online. I love it because unlike regular cell phones, it always works. Whether you're in the middle of the desert or on a yacht in the Mediterranean, there will be a signal.
---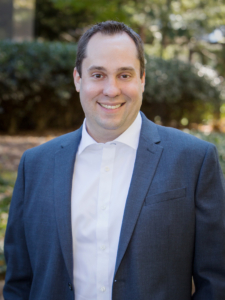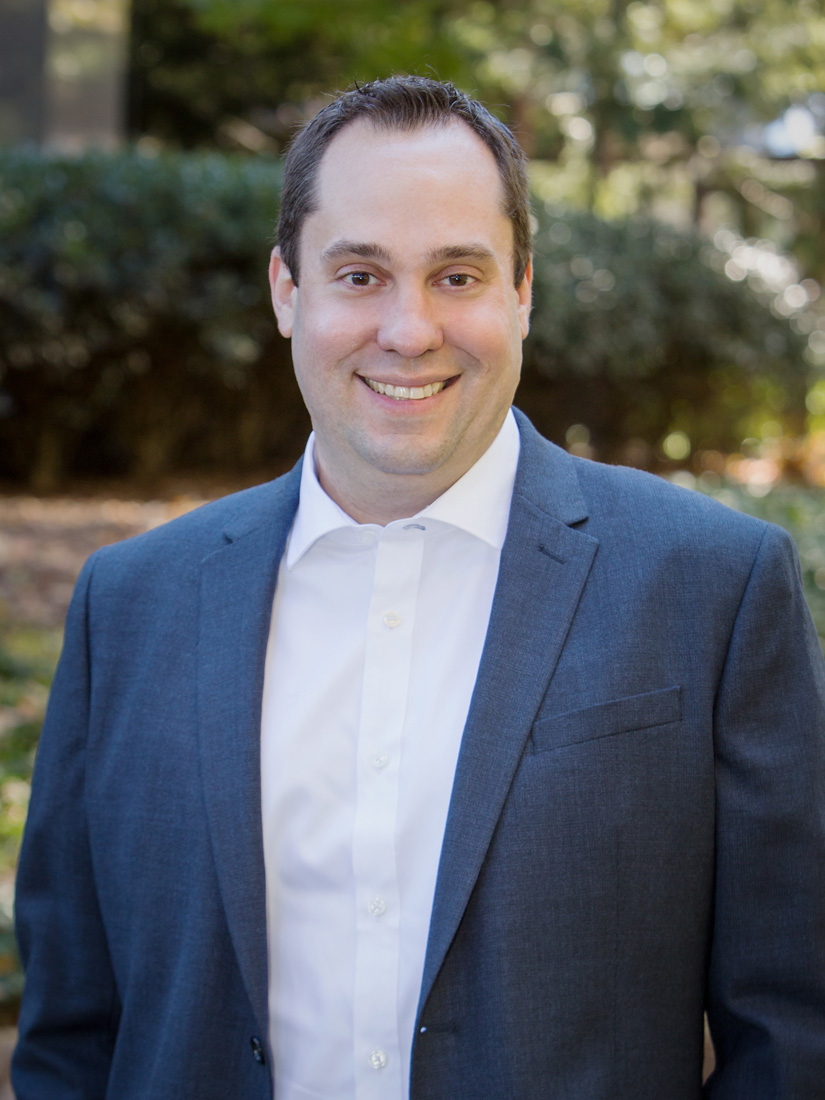 BRIAN WALDMAN
Senior vice president of investments, Peachtree Hotel Group
From luxury resorts including Grand Wailea Resort in Maui to select service and extended stay brands such as Hampton Inn, Courtyard and Residence Inn, this Sandy Springs resident and graduate of the Cornell University School of Hotel Administration has more than 17 years of experience in the industry. In his current role, Waldman travels several times a month and is responsible for negotiating and closing hotel acquisition and development projects for Peachtree Hotel Group.
"One of my favorite spots is Guanacaste, Costa Rica," he says. "The first time I went to Costa Rica was for a resort development project. I fell in love with the country immediately and went back again with my family shortly thereafter. We were able to experience everything from zip lining through the rain forest to relaxing on the pristine beaches. Another amazing place is Alaska. If you haven't been—go. The nature is absolutely incredible, and the views are breathtaking. What really blew me away is how the glaciers are melting, and what we saw on our trip will not be there in the not-too-distant future."
TRAVEL TIP: Make time to enjoy a great meal at a locally-inspired restaurant. When traveling, I always try to find a local foodie favorite and stay away from the touristy places.
GO-TO GEAR: My iPhone is a must because I have two young children at home. When I'm on the road, I always try to FaceTime with my family in the morning before I leave the hotel and again before the kids go to bed.
STORY: Amelia Pavlik