SHOP STREET-SMART STYLE IN BUCKHEAD.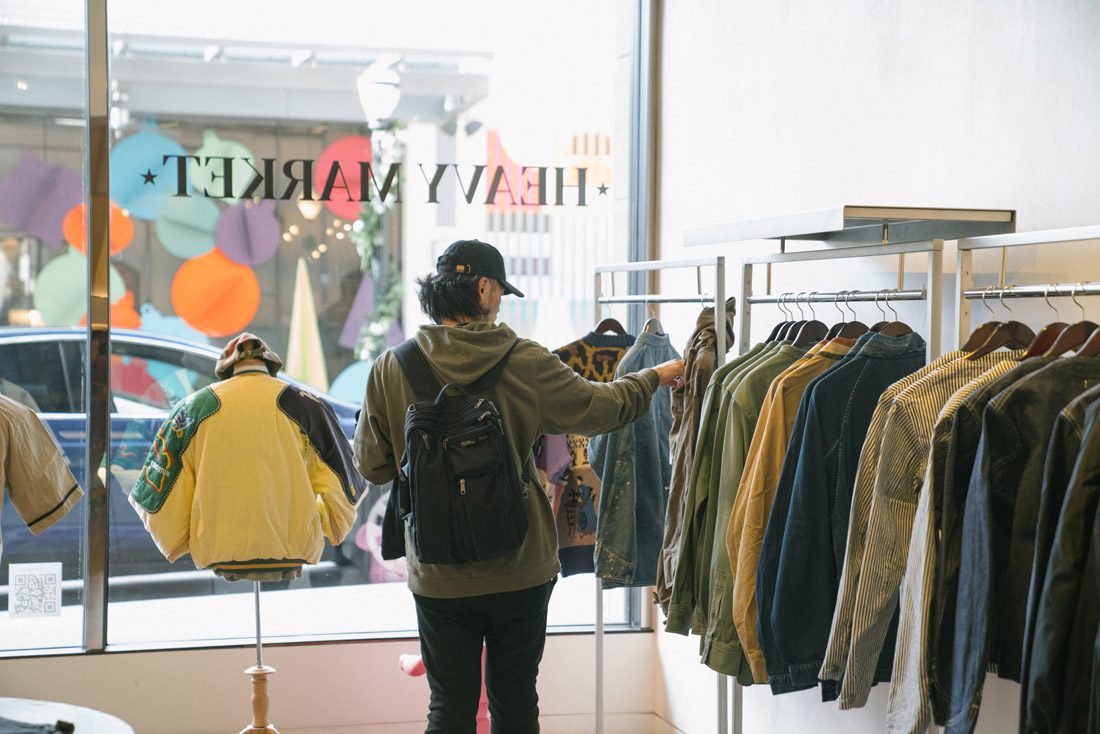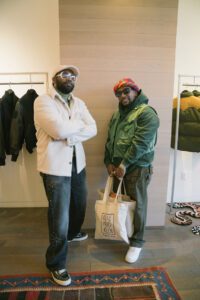 With an avant-garde collection of menswear that's been seen around town on musicians Offset and Lil Yachty, Heavy Market is feeling the love in ATL. Since opening at Buckhead Village in December, it's bumped up to a bigger space to accommodate a gallery of artsy apparel and accessories, anchored by the lifestyle brand of founder Jason Geter, an entrepreneur who launched Grand Hustle Records with rapper T.I. in 2003.
"The response has been great. Our guests keep telling us, 'Atlanta needs this,'" says Geter of his first brick-andmortar store following a 15-year foray into the fashion industry. "If you're a denim lover, there has never been a place like this before in the city."
Building community with like-minded creatives bent on sustainable sourcing and quality fabrications, Heavy Market features Geter's American-made Vintage Heavy line. A collaborative mix of local and international designers includes The Brooklyn Circus and an exclusive Blue In Green (BIG) shop-in-shop that carries Kapital, orSlow and other Japanese-imported brands.
Among the coveted Vintage Heavy goods: sun-faded studded hoodies, fishing vests, flared denim, paint splattered repaired chinos, selvedge denim Western shirts and oversized pocket tees. Prices range from $350 for Original Indigo Double Knee jeans to $1,500 for an olive Heavy Flying Kit Bag, curated from the wellworn canvas of a U.S. military bag. "Many of our pieces are made in limited units with handwritten tags numbering the item just as you would see on a work of art," says Geter, adding that custom Birkenstocks and a ladies section are on the way.
An eclectic array of art and furnishings culled from his global travels adds to the inventory and ambiance.
HEAVY MARKET
heavymarket.co
@heavy.marketco