Add a kick to your bar cart, sans alcohol!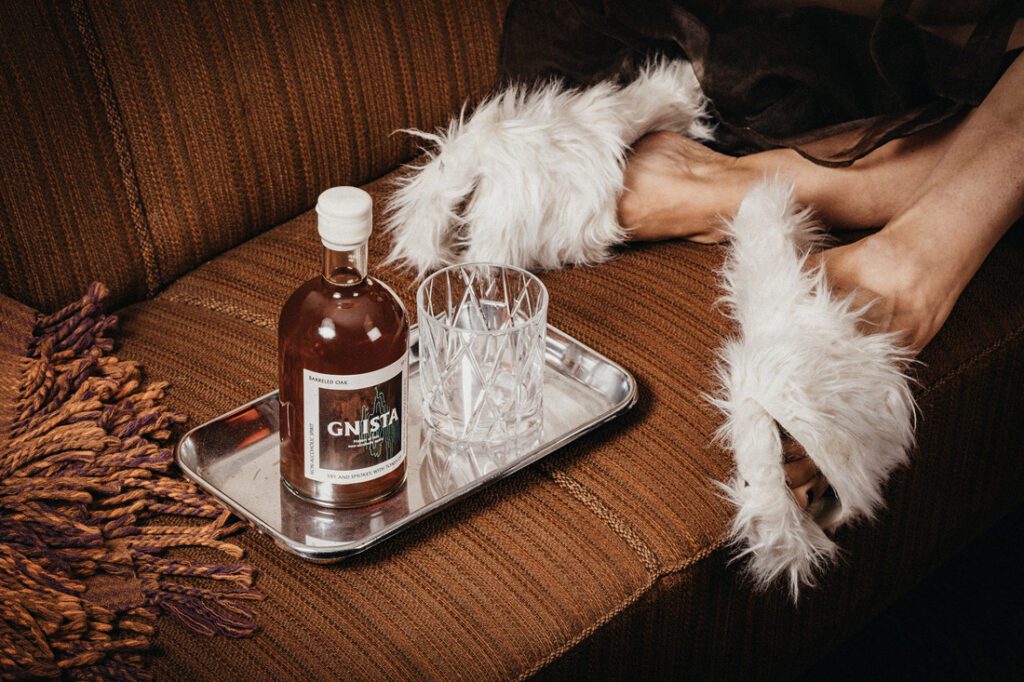 Sometimes an adult beverage sounds good but without the booze. Fortunately, zero-proof options have come a long way from the sweet Shirley Temples or watered-down nonalcoholic beers of years past. Now you can mix up a drink at home that is composed and balanced, without getting tipsy. As a bonus, the bottles are as pretty and interesting as the hard stuff.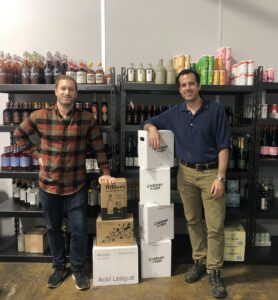 The Zero Proof, based in Atlanta is the largest importer of alcohol- free spirits and wine in the U.S. It began in December 2018 when co-founder Sean Goldsmith had a booze-filled long weekend in Miami. He returned exhausted and decided to be more mindful and take a break from alcohol. Wining and dining came along with his career in finance as well as his family's restaurant business. He soon realized he was going to need more interesting options than club soda, so he started researching.
After starting a blog with boozefree city guides, interviews with brand owners and bottle reviews, he and business partner Trevor Wolfe saw an importing opportunity. "The movement is much further along in the U.K. and Nordic countries," Goldsmith says. "Nonalcoholic brands were on everyone's radar, but the entire category is pretty entrepreneurial. The bigger companies weren't going to do the work to start bringing them over in small quantities and building a brand." To fill the void in the market (and in their personal glasses), they began importing brands such as Gnista, ISH and Wilfred's.
Goldsmith isn't trying to discourage people from drinking. In fact, he says the biggest consumers of their products are drinkers. A NielsenIQ Homescan survey found that 78% of nonalcoholic drink buyers in the U.S. are also purchasing alcoholic beer, wine and spirits, an indication that people aren't completely cutting out alcohol but are paying closer attention to drinking in moderation.
In the first six months of opening their Westside warehouse, The Zero Proof partners outgrew the space. Now they ship out direct to- consumer and wholesale orders in a vastly increased area.
For those just starting their less boozy mixology sessions, Goldsmith is quick with recommendations of some standout spirits he ships and supplies to local restaurants and retailers.
"For a gin and tonic, GinISH is the best gin alternative out there," he said. Simply mix it with some Fever Tree Tonic and perhaps a wedge of lime. The store also carries Monday Zero Alcohol Gin, which is much like a classic London Dry juniper- forward gin with a long finish and a gorgeous Art Deco bottle.
Optimist Botanicals come in three expressions meant to embody the varying flavors and aromas of Los Angeles. "Bright," inspired by Venice Beach, is exactly that: citrusy, floral, herby and vibrant. "Fresh" is clean, evergreen and interesting. If you've ever hiked in Topanga Canyon, it conjures the aromas in a sip. "Smokey" has hints of smoke, mint and a little heat from clove. All three make a lovely cocktail by simply adding club soda or tonic.
For a Margarita-style drink, use Gnista Floral Wormwood. The super-complex spirit from Sweden swirls with herbs, roots, spice and citrus. "It's not a tequila alternative, but it makes a fun Margarita," says Goldsmith. "And it's salty!" One of the best nonalcoholic tequilas is Ritual, but he says a lot more are coming soon. ISH just bottled a new Mexican agave spirit, and Goldsmith says it is "going to be amazing."
As we are firmly in spritz season, Goldsmith says Wilfred's Bittersweet Aperitif is a no brainer. Mix the blend of bitter orange, rhubarb, clove and rosemary with club soda or tonic, and garnish with an orange for a delightful nonalcoholic version of an Aperol spritz. Even easier, pop open a ready-to-drink Spritz ISH with all the complexity and none of the booze.
THE ZERO PROOF
thezeroproof.com
@thezeroproof
Angela Hansberger
Drinks columnist at Simply Buckhead. Food, spirits, and culture writer.