Chitchat with your aging loved ones matters!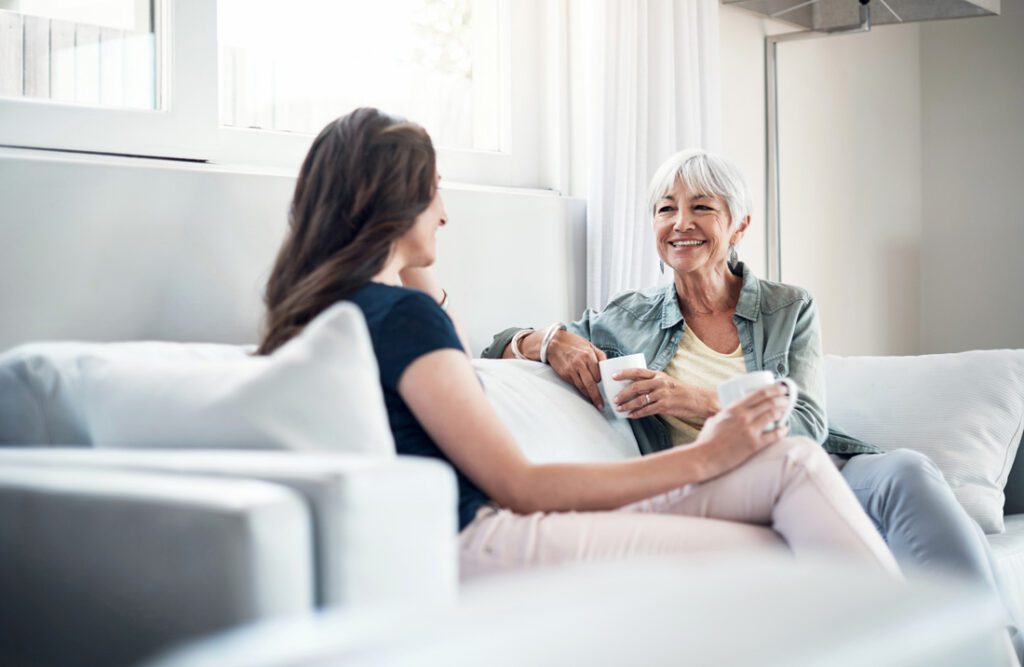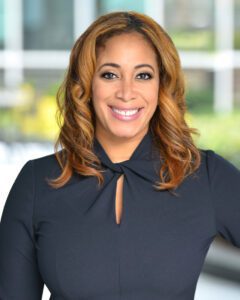 From evolving living options to major medical arrangements, there are a lot of important conversations to be had with aging loved ones. Those discussions are crucial so everyone is on the same page and feels comfortable and protected. However, talking to the seniors in your life should not be exclusive to the big decisions that must be made on their behalf. In fact, spending time enjoying ordinary chats with them is just as important as engaging in those vital heart-to-heart exchanges.
Christian Ross, founder and Chief Happiness Officer of Happy Talks, recognized the need for this regular interaction but understood how people's busy lives can hinder that frequent communication. Launched in early 2021, the company is based out of Atlanta Tech Village and offers relationship support for senior adults through regular phone check-ins by friendly, trained individuals. Here, Ross shares her insights about maintaining routine contact with your aging family and friends to ensure their overall health and well-being.
Why should we consider regular conversations with aging loved ones?
There is a level of loneliness we've all heard about, particularly since COVID began. Even aging parents who seem vibrant and busy can still be lonely when they don't speak to their children often. Studies have shown that loneliness has the same impact on your overall health as smoking 15 cigarettes a day. And this is not just a problem in the United States. It's a challenge that is seen across the world.
Why is a phone call important?
I feel like being connected has a different meaning in 2022. When we say we're connected, we're talking about social media. I was speaking to a colleague the other day who explained, as a baby boomer, how important the phone had been at every point in her life. Many years ago, there was a phone line for the entire street. Then people had individual phones, and it was amazing. So for that generation, the phone has a different meaning [as the main form of communication] than it probably has for our generation.
How often is ideal to chat with your aging loved ones?
It's good to have a set schedule each week or each month, and I suggest setting a particular time to talk. I think it helps with memory and gives people something to look forward to. Our generation lives by our calendars, and it helps us as well to set aside dedicated time to listen and be engaged. Seniors often enjoy telling stories about the past.
Why is it important to listen?
It's important for people to share the stories of their lives because those are their experiences. And those experiences bring them joy and make them happy. When they're able to relive those moments, there's a sense of pride. It keeps people's spirits up.
What questions are good to ask when having a conversation with a senior in your life?
I think you should always ask "How are you doing?" and "How can I help you today?" Those are open-ended questions that allow them to think and to talk. They may remember to ask you for help with setting up a doctor appointment, or you can help them figure something out that requires a quick Google search for you but could be labor intensive for them. Or they may say that your calling is just the help they need.
HAPPY TALKS
888.575.3082
happytalks.co
@ourhappytalks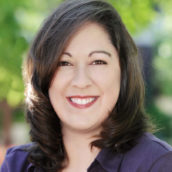 Amy Meadows
15 Minutes With columnist at Simply Buckhead. Freelance feature writer, children's book author and President of Green Meadows Communications, LLC.